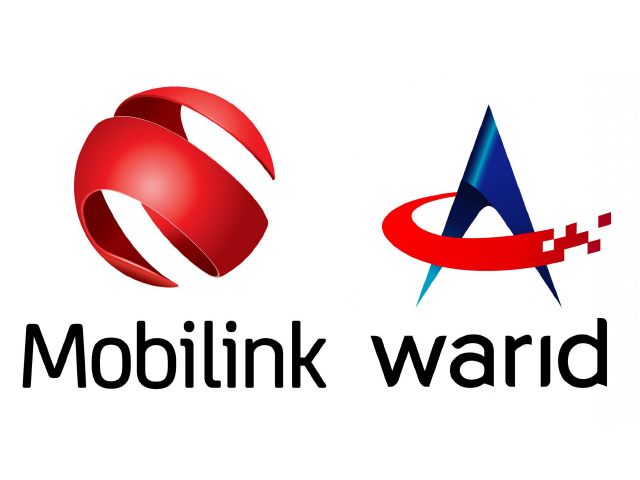 ---
ISLAMABAD: Adopt, adapt and improve – the motto reflects the very dynamics of Pakistan's telecom market that is all but resilient and has stood not only the test of time but also the test of cut-throat competition.

The rollout of third generation (3G) and 4G services has resulted in a modest revenue growth and has slowed the trend of declining ARPU (average revenue per user) – providing a much needed uplift to a saturated telecom market. So focusing on upgrading customers to higher value plans associated with 3G/LTE has been a key theme over the last year.

Mobilink completes acquisition of Warid Telecom

However, the biggest news in 2015 was the announced merger of Warid with Mobilink which is due to be completed by the second quarter of 2016; subject to regulatory approvals by the Competition Commission (CCP) and the Securities and Exchange Commission of Pakistan (SECP).

It is highly likely that Mobilink would get the go-ahead from authorities as major market players including Telenor are not planning to push regulators for divestment of excess spectrum acquired by Mobilink through the proposed merger.

Although the deal would diminish consumers' choice of service provider and would cement Mobilink's position as the largest player, yet it would benefit the whole industry as remaining players shall have greater control over pricing and would weaken the price wars.

Case of four-year lockup

The current valuation of Warid's spectrum resources is approximately around $100m as its licence would expire in 2019 and Mobilink would have to buy a 4G licence worth $200m in 2019.

Joining hands: Mobilink acquires Warid in historic transaction

This explains a lot that why there is a four year lock-in period during which the Dhabi Group is barred to sell its equity in Mobilink. After that, the Dhabi group shall have a 'put' option to sell its shares in the merged company to Vimpelcom while the latter shall have a 'call' option to buy shares of Dhabi group at a fair market price.

Exercising such options related to disposal of corporate shares is usually subject to a large tax bill. However, investments related to renewal of spectrum, expansion of LTE footprint and interest payments would help reduce taxable revenues as losses would be carried forward and costs would be converted into deductible depreciation volume for tax purposes.

Moreover, the lock up period would help the holding company to avoid liquidity problems while it makes further investments in data services.

Mobilink to focus on untapped rural segment

The company is now looking forward to make more investments in rural areas – thanks to low interest rates globally. As a sequel to the proposed merger, the company has already collaborated with Haier group to manufacture cheap feature and smart phones branded as Jazz X – targeting the rural segment by bundling free data on selected applications. Moreover the price gap between its feature and smart phones is small; encouraging consumer data adoption rates. This strategy of leveraging its brand to market affordable smart phones, coupled with subsidised data packages, would help expansion of rural consumer footprint in 4G.

Vimpelcom sells Africa assets, eyes Pakistan telco Warid: sources

The Warid brand might live on

In the meanwhile, chances are that the brand 'Warid' would reposition itself to target mainly the corporate postpaid segment– a segment which has been a cash cow for Warid with an average ARPU of $2.6 against an industry average of $1.9. The low-value prepaid customers of Warid are likely to be absorbed by Mobilink Jazz as Mobilink enjoys superior dynamics that have allowed it to fuel the growth of its prepaid base over the years. The Warid brand could be a key to acquire highly prized rural business clients but this time the growth has to be organic, instead of signing corporate deals at headquarters of big businesses.

Way forward

In urban areas, the general trend is that data packages are now essentially cannibalising an existing audience and are eroding revenues from messaging and voice, though internet taxes have slowed this trend for a while. Mobilink will have to go a long way towards making affordable high-quality and seamless internet access available to millions of rural residents. Although rural consumers will be the primary market targeted by the merged company in future, it will be the rural business segment that would unlock the full potential for Mobilink shareholders.

The writer is a Cambridge graduate and is working as a management consultant

Published in The Express Tribune, January 18th, 2016.

Like Business on Facebook, follow @TribuneBiz on Twitter to stay informed and join in the conversation.