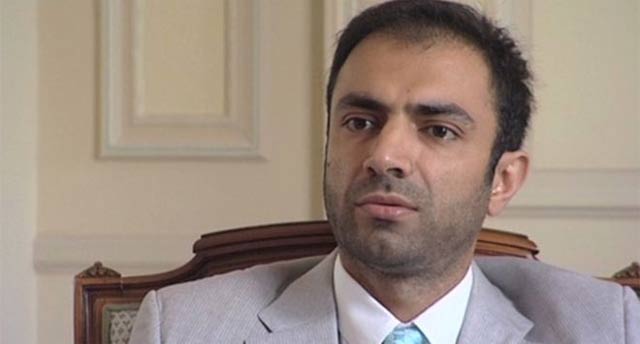 ---
ISLAMABAD: Pakistan has expressed gratitude to the Swiss government for turning down a political asylum plea submitted by self-exiled Baloch separatist leader Brahamdagh Bugti on Friday.

The chief of the outlawed Baloch Republican Party (BRP) sought asylum in Switzerland on February 2, 2011 following the death of Baloch chieftains Nawab Akbar Bugti and Balach Marri.

''We are satisfied that the Swiss authorities accepted our stance over Baloch insurgency in Pakistan," Home Secretary Balochistan Akbar Hussain Durrani told The Express Tribune on Saturday.

Brahmdagh Bugti seeks asylum in Switzerland

Brahamdagh Bugti left the country nine years ago when his grandfather Akbar Bugti was killed in a military raid, accusing the then Musharraf regime of attempting to kill him as well.

''Now the chief commander of BRP has no option but to have meaningful dialogue with Pakistan," Durrani added.

Pakistan, while contesting Bugti's request for a political asylum in Switzerland, had constantly maintained that he was responsible for several acts of subversion and terrorism causing deaths of hundreds of innocent civilians and security forces in Balochistan and other parts of the country in the recent years.

Brahamdagh wants insurgents to reconcile

Former chief minister Balochistan Dr Abdul Malik had attended a series of talks with the separatist leader in Switzerland but without substantial progress till last month.

According to official sources, Islamabad had already rejected Bugti's plea that Pakistan Army should be made part of the peace talks.

"He [Brahamdagh Bugti] will have to surrender before the Pakistan's law and Constitution as he is still in a state of war with Pakistan," an official had said.

India confirms presence of Baloch activist in New Delhi

On November 17, the separatist leader issued an appeal for unity among all Baloch insurgent groups, inviting all parties - particularly those rebel groups whose leaders are in exile - to bury their hatchet.
COMMENTS (10)
Comments are moderated and generally will be posted if they are on-topic and not abusive.
For more information, please see our Comments FAQ