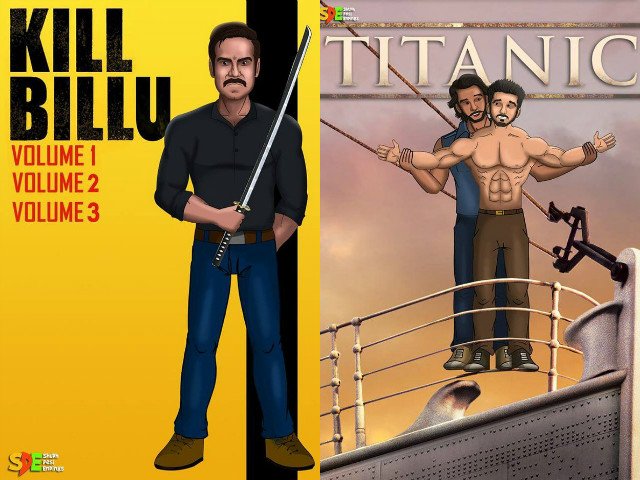 ---
The thought of an Indian version of Games of Thrones gave everyone the chills. Well, you may want to hold tight because Shudh Desi Endings have something much bigger in store.

Their Facebook page claims to provide "zara hatkey Bollywood endings" and their recent art works of Hollywood posters featuring famous Indian personalities are sure to tickle your funny bone.

Ever imagined Salman Khan on the cover of The 50-year-old Virgin? Yes, we're talking Hollywood posters featuring Bollywood stars. Check them out:

Kill Billu starring Ajay Devgn


Bollywood actor offered role in Game of Thrones
The Matrix starring Nagraj aka Armaan Kohli


The Hungovers starring Dharmendra, Bobby Deol and Sunny Deol


The Yerwada Redemption starring Sanjay Dutt
Titanic - The Ultimate Saga of Bromance starring Ranveer Singh and Arjun Kapoor
The 50 Year-Old Virgin starring Salman Khan
Cast Away starring Aamir Khan
Neil Nitin Mukesh not part of Game of Thrones?
The Martian starring Tik Tik Roshan
Jaadu Ka Avatar starring Jaado
Baby's Day Out starring Tiger Shroff


and finally...

The Real Godfather starring Narendra Modi




Which is your favourite?
COMMENTS (3)
Comments are moderated and generally will be posted if they are on-topic and not abusive.
For more information, please see our Comments FAQ