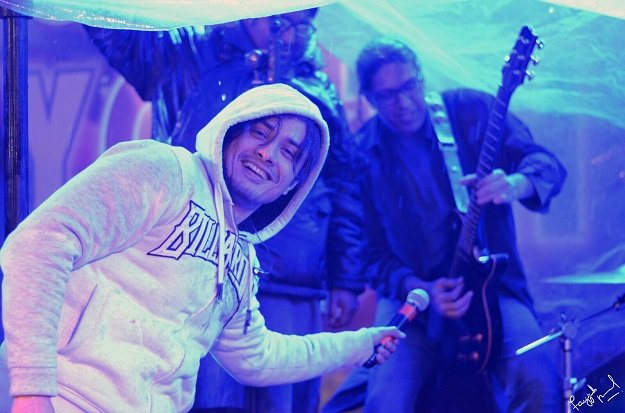 ---
Everyone's favourite rockstar Ali Zafar proved that bad weather can not stand in the way of an artist's performance.

Singing to a crowd of approximately 5,000 to 6,000 people in Lahore, Ali continued performing on stage even when the rain started to pour.

Ali Zafar performing 50 shows in 60 days

Not just the singer, even the audience stayed put despite the weather and swayed to the tunes. Looks like even the chilly winters of Lahore couldn't put a damper on their spirits!

Talking about the experience, Ali said, "This is the first time I have ever experienced something like this. While me and my band kept soaking in the rain, we kept on performing for the crowd who refused to leave and kept on dancing. I have never seen so much love -- that even in the chilly winter rain, fans would stay to hear their favourite songs. One of the most memorable nights."

Ali Zafar, Fawad Khan among top 10 'Sexiest Asian Men'

Ali also took to Twitter to praise his fans:


First time sang a whole concert in heavy rain. First time saw what true fans are who stayed and danced in the rain. https://t.co/uKwrEC75ru

— Ali Zafar (@AliZafarsays) January 12, 2016


Here are some pictures from the concert:


COMMENTS
Comments are moderated and generally will be posted if they are on-topic and not abusive.
For more information, please see our Comments FAQ