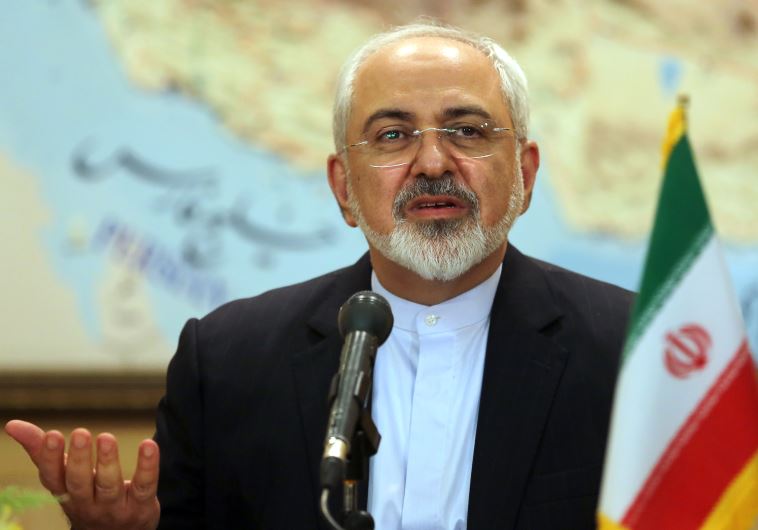 ---
CAIRO/ TEHRAN: Iran's Foreign Minister Mohammad Javad Zarif on Sunday accused Saudi Arabia of using its row with Tehran to "negatively affect" peace talks on the Syrian conflict.

"Saudi Arabia's approach is to create tension intended to negatively affect the Syrian crisis," Zarif said in a foreign ministry statement.

"We will not allow Saudi actions to have a negative impact," he said.

The statement coincided with a visit to Tehran for talks by Staffan de Mistura, the UN peace envoy on Syria, one week after Saudi Arabia cut diplomatic ties with Iran in a row that began with the Sunni kingdom's execution of a Shia cleric.

'We are not natural-born enemies of Iran,' Saudi UN envoy says

The UN Security Council is backing an 18-month plan to end Syria's nearly five-year war and the roadmap was the result of recently launched international talks aimed at ending the conflict.

Saudi Arabia and Iran joined world powers at those discussions but there are concerns their split over the execution of cleric and activist Nimr al Nimr could damage the talks.

Saudi Arabia's embassy in Tehran and its mission in Mashhad, Iran's second city, were attacked by mobs and set on fire after the killing. Diplomatic ties were cut 24 hours later.

Iran-Saudi crisis deepens as diplomatic ties cut

Since then Saudi Arabia has "intensified its actions" against Iran, Zarif said, citing an alleged Saudi air strike said to have caused damage at Iran's embassy in Yemen's capital Sanaa.

Saudi Arabia and Iran back opposite sides in the Yemen conflict.

"They hide their negative approach by attacking the Islamic Republic of Iran's embassy in Sanaa and injuring the personnel of the embassy," Zarif said.

Saudi Arabia doesn't expect Iran spat to affect Syria peace efforts

Saudi Arabia said on Sunday its cutting of diplomatic and commercial ties with Iran was a first step and it could take more action if Tehran does not change its policies, but did not expect the dispute to affect efforts to end the war in Syria.

Speaking at a news conference after an Arab League meeting on the spat between the two Gulf rivals, Saudi Foreign Minister Adel al Jubeir said his country would discuss any potential further actions against Iran with its regional and international allies but gave no details on what those measures might involve.

Jubeir said some countries had offered to mediate but that required Iran to be serious about the efforts. "With regards to mediation, there are some states that have expressed their readiness to conduct this, but the important thing is seriousness with regards to the Iranian position," he said.
COMMENTS (1)
Comments are moderated and generally will be posted if they are on-topic and not abusive.
For more information, please see our Comments FAQ