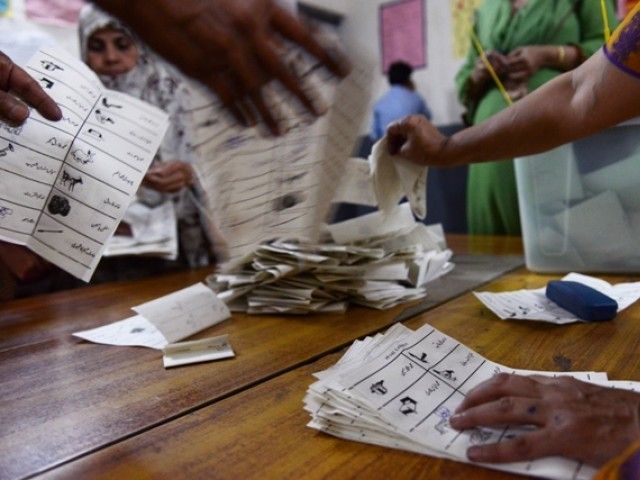 ---
ISLAMABAD: Imran Khan's Pakistan Tehreek-e-Insaf (PTI) has voiced concerns about slow progress of the parliamentary electoral reforms committee, particularly on voting rights for overseas Pakistanis.

Dr Arif Alvi, who represents the party on the Parliamentary Committee on Electoral Reforms, has written a letter to Zahid Hamid, the head of subcommittee over the subject, complaining about lack of progress in three areas, namely voting rights for overseas Pakistanis, electronic voting machines and biometric verification of voters.

Political cousins: PTI, PAT to resume demand for electoral reforms

The recent local bodies' elections showed complete lack of control by the Election Commission of Pakistan (ECP). "My party is convinced that whatever laws we make, the ECP is not in a position to implement them, and the gross violations we see will continue in 2018. My party believes very strongly that the entire process of electoral reforms may become eyewash if the above reservations are not addressed urgently," the letter said.

The first issue, the PTI leader said, was related to the voting right for overseas Pakistanis. In his letter, Alvi said he had filed a petition in the Supreme Court in 2010, on which the honourable court had directed the ECP to ensure that expatriate Pakistanis get the voting right.

"The election commission has continuously delayed this matter because of its incompetence and lack of interest," Alvi said.

The second issue highlighted by Alvi relates to Electronic Voting Machines (EVM). The PTI had floated the idea of holding the LG in Khyber-Pakhtunkhwa through machines, but it did not happen.

These machines first have to be made then tested, and time is running out to complete the process before 2018, he said.

Electoral reforms: President may lose discretionary power

The third issue highlighted in the letter was about biometric verification. Alvi said Nadra was dragging its feet on the biometric verification process of voters.

Published in The Express Tribune, January 10th, 2016.