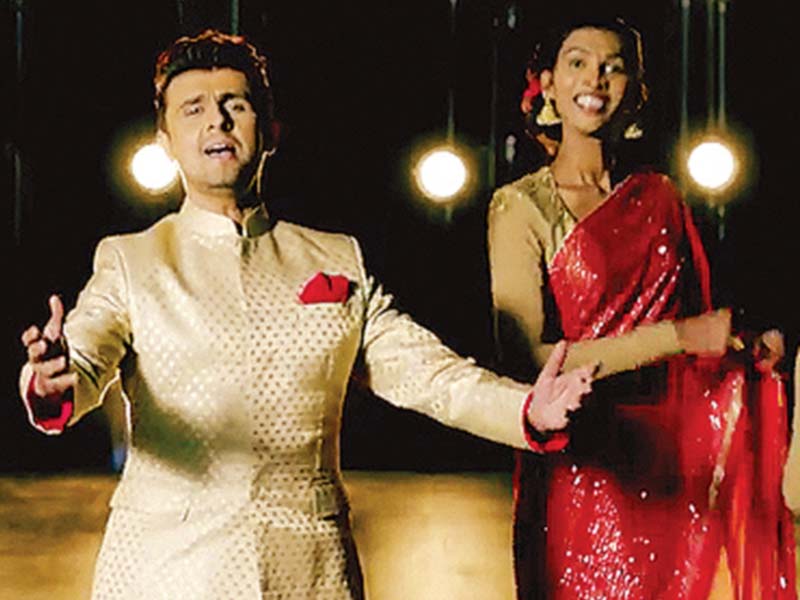 ---


Singer Sonu Nigam has lent his support to India's first transgender band 6 Pack Band. He said the initiative to offer the community a platform is not a 'social service' but a 'game-changer' in the entertainment industry, reported IANS.




"It (the band) is an outstanding initiative. I'm just honoured to be a part of it," he said. "This is not samaj seva that we are doing. It is going to be a game-changer in the entertainment industry, whether it's in music-making or events," he adds.

To mainstream transgender people, NCA hires them

Music composer Shameer Tandon is the project curator who is composing music for the band. The first track to come out is a rendition of the Pharrell Williams hit, Happy, and is called Hum Hain Happy. In less than 24 hours, the video attracted a lot of attention on YouTube and has so far racked up over 400,000 views. It also features a promo of the band's upcoming single, Rab De Bande, for which it has collaborated with Sonu.

Sonu said he is also willing to work on other songs from the six-song album. "It validates my existence as a musician in the country. If I could not do this, then it is a shame. It has been 25 years that I have been singing in Mumbai and 38 years since I started singing on stage ... but I never imagined that these six are also going to come into my life."

The singer admitted he is very particular about his projects. "I always did less work ... I am extremely choosy about what I am doing and who I am working for. I work according to my wishes and doing this gave me a lot of happiness. This is just the start and my first experience itself has been so enjoyable," he added.

Sonu made all six emotional by highlighting the discrimination against the community but then lightened the mood with his experiences from the shoot. "They have a lot of fun, talk a lot and sing lots of songs. They are never serious; I told them on the sets that they do not know where their lives are heading and they have to be disciplined and sincere." The singer said the band mates will now catch the public eye.

Wishing happiness to all

Actor Anushka Sharma has carried out the voiceover for Rab De Bande that will be out on January 26. In a statement, Sharma said, "I believe that all living beings should be treated with the same respect and dignity. This song is one way to get everyone to tune in to that thought and beat. Because often where words fail, music speaks."

Six transgender persons from Mumbai and elsewhere were selected from a group of around 200 who auditioned to be a part of the band. The youth wing of Yash Raj Films, Yfilms, led by Ashish Patil, is the team behind the formation of this band. The six-member group is touted as India's first transgender band. "We truly believe that in spite of all our differences, we all dance to the same beat ... Irrespective of caste, creed, religion, economic status and gender ... And it is music that brings us all together," said Patel.



Published in The Express Tribune, January 8th, 2016.

Like Life & Style on Facebook, follow @ETLifeandStyle on Twitter for the latest in fashion, gossip and entertainment.