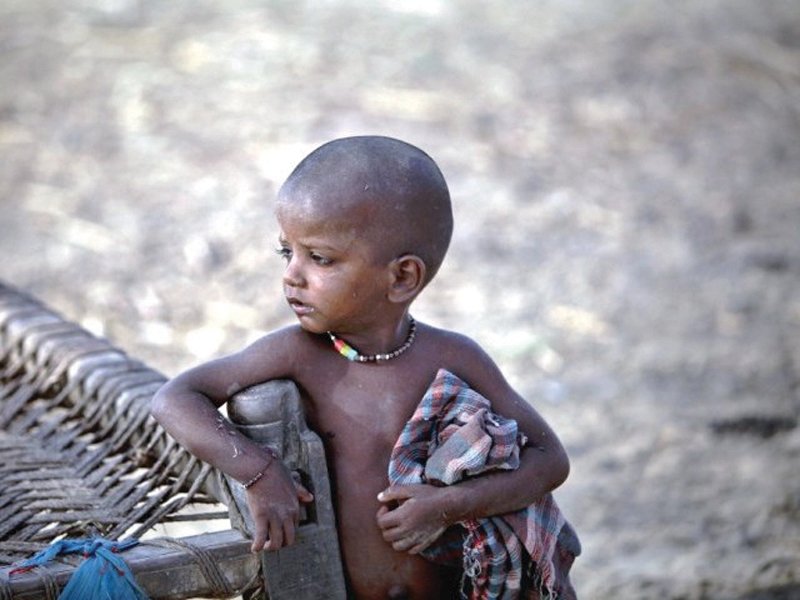 ---
HYDERABAD/MITHI: In Sindh's Tharparkar area, the tragic cycle of children's death – attributed to malnourishment, premature births, drought and lack of health facilities – seems to have started once again as fourteen children, mostly newborns, have reportedly died mainly in the Civil Hospital Mithi during the last six days.

The figure does not include the deaths reported from villages and remote areas of the district.

EU extends aid of €4m for fighting malnutrition

However, the health officials do not agree that the media reports about an increase in deaths point to any of the said factors. According to them, reasons of the infant mortality in Tharparkar are not different from other areas of Sindh.

"The underweight infants and those born in homes at the hands of midwives mostly die in Tharparkar," said Secretary Health Saeed Ahmed Mangnejo while talking to the media in Mithi on Tuesday. "And they [dying children] are mostly brought late [in serious condition] to the hospitals."

He was satisfied with the pediatric facilities in Civil Hospital Mithi, the largest health facility in the district. However, the parents complain about shortage of free medicines and unavailability of ambulances – mainly in the remote areas and villages.

High malnutrition rate affecting economy

Qurban Ali, whose over a week old daughter was among the four infants who died on Wednesday, said they had to buy medicines for the kid from private pharmacies.

Published in The Express Tribune, January 7th, 2016.