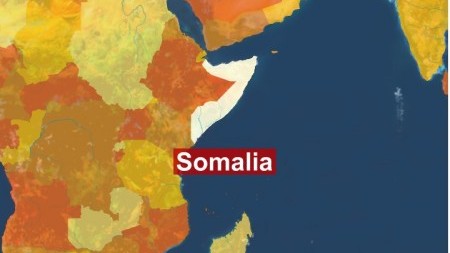 ---
MOGADISHU:
At least 30 people were killed and scores other wounded according to witnesses, as two explosions rocked a mosque in the Somalian capital of Mogadishu, on Saturday.
No one has claimed responsibility for the attack, though residents suspect insurgent groups.
The attack is the second this week on a mosque in Bakara Market, an area of the capital dominated by members of Somalia's two main insurgent groups, Hizbul Islam and Al Shabaab.
The mosque was frequented by al Shahaab officials to deliver speeches, and some witnesses believe that a senior leader of the organization was a target.
COMMENTS
Comments are moderated and generally will be posted if they are on-topic and not abusive.
For more information, please see our Comments FAQ