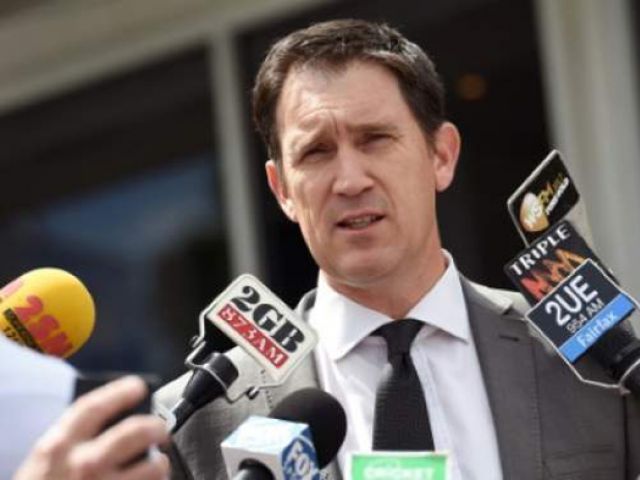 ---
SYDNEY: Australia withdrew from cricket's junior World Cup in Bangladesh on Tuesday over safety and security fears, after they also scrapped a Test tour late last year.

Cricket Australia officials said the threat had not dissipated since early October, when the Test tour was called off because of the risk of terrorism.

"Regrettably, the advice from our government suggests that the security threat to Australians travelling to Bangladesh remains as high now as it was when we postponed the Test team's tour," CA chief James Sutherland said in a statement.

"Included in that is reliable information suggesting there is a high threat to Australian interests in Bangladesh and the knowledge that the Australian government has authorised the dependants of posted diplomatic staff in Bangladesh to return home to Australia."

Australia to host Pakistan in 2016 Boxing Day Test

Sutherland said given all the advice CA had received, "we feel we had no alternative other than to make this difficult decision".

The International Cricket Council (ICC) announced in October that Bangladesh would host the 2016 ICC Under-19 World Cup despite mounting concerns over security.

Cricket Australia apologised to the ICC and the Bangladesh Cricket Board (BCB) over the no-show at the event, which begins late this month.

"We have not taken this decision lightly and we apologise for the inconvenience this may create for the organisers of the tournament -- in particular the ICC and BCB," Sutherland said.

Australia to field uncapped quicks Boland, Paris for India

"In advising the BCB, we have reaffirmed our desire to get back to Bangladesh to play cricket as soon as possible and will continue to discuss this with them in the coming months."

The ICC said it was "disappointed" by Australia's withdrawal, adding that Ireland had been invited as a replacement.

"ICC remains of the view that it is appropriate for event planning to continue as scheduled," ICC chief executive David Richardson said in a statement.

"Naturally, as part of that planning process, the ICC's own security team, supported by an independent security agency, will continue to monitor closely the situation in Bangladesh, including all travel advisories provided by relevant government agencies."

Australia to play two spinners with O'Keefe named in Windies Test

The Australian under-19 squad will still travel to the United Arab Emirates next week to contest a tri-series of warm-up matches against Pakistan and New Zealand, CA said.

Safety fears for foreigners have heightened in Muslim-majority Bangladesh after last year's murders of an Italian aid worker and a Japanese farmer which were claimed by the Islamic State group.

Bangladesh is desperate to avoid the fate of Pakistan which has had to host nearly all of its home matches at neutral venues since gunmen attacked the Sri Lankan team bus during a 2009 Test match in Lahore.