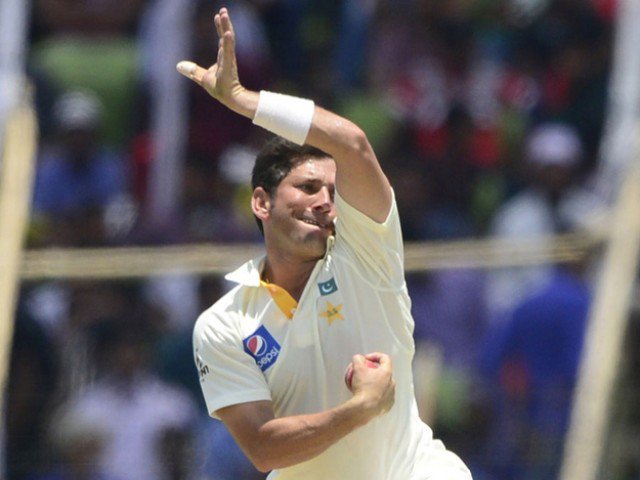 ---
LAHORE: Spinner Yasir Shah has appeared before a medical panel tasked with determining why he failed a drug test, officials said on Monday as they vowed "zero tolerance" toward doping.

The 29-year-old spinner was provisionally suspended by the International Cricket Council (ICC) on Sunday after testing positive for chlorthalidone, a diuretic used to treat hypertension that is listed on the World Anti-Doping Agency's banned list of masking agents.

Shah, whose test was conducted on November 13 during the one-day series against England in the United Arab Emirates, has recently emerged as a match-winner in Test cricket and the world's highest-ranking spinner in the format.

Yasir Shah suspended on doping charges

A statement by the Pakistan Cricket Board said: "Pursuant to receipt of the notice of charge issued by ICC to Shah, PCB will examine the circumstances surrounding the alleged charge and shall fully assist the ICC in arriving at a fair and just outcome."

"PCB has a zero tolerance policy towards the use of prohibited substances in cricket and has in place a strict regime which monitors and regularly imparts education relating to the ICC anti-doping code," it added.

Shah has seven days to decide whether to request a test on a second urine sample, and another seven days after that (14 from the day of suspension) to decide whether to plead guilty.

Doping code breach: ICC suspends Pakistan leg-spinner Yasir Shah

He faces a possible ban of two to four years.

Shah has taken 49 Test wickets this year, including 24 in Pakistan's 2-1 series win in Sri Lanka and 15 in two of the three Tests against England, a series which Pakistan won 2-0.

Last year he took 12 wickets to help Pakistan beat Australia 2-0 and emerged as replacement for ace spinner Saeed Ajmal, who struggled with a remodelled bowling action after it was reported in 2014.