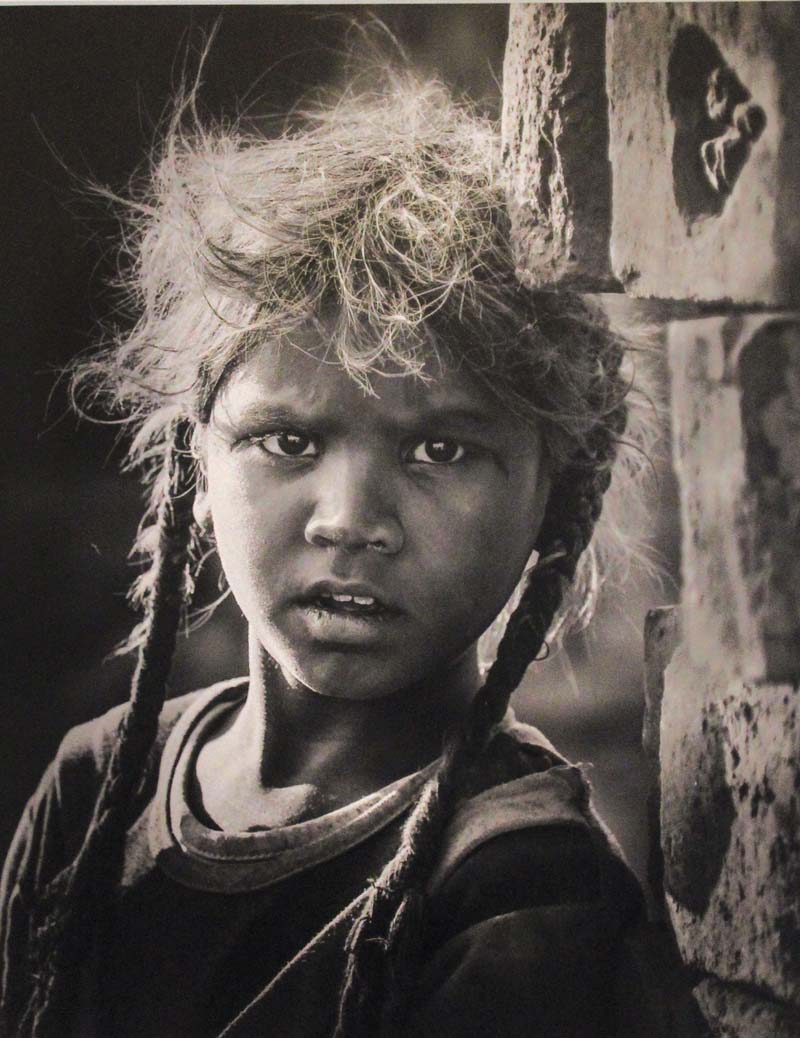 ---
LAHORE: Black and white photography is hard to master. Over time, people have overtime become accustomed to colour photography, photographer Umair Ghani said on Sunday.

He was speaking to The Express Tribune at the photo exhibition, My World in Monochrome, which commenced at the Alhamra Art Gallery on Saturday.

Black and white: Trading thoughts on monochrome photography

Ghani said it was difficult to switch to monochrome photography for someone used to taking coloured photographs. He praised the works on display at the exhibition and said that it was encouraging to see so many people taking interest in this genre of photography.

The exhibition arranged by the Photographic Art Society of Pakistan (PASP) will continue till December 31. As many as 110 black and white and sepia photographs taken by 57 photographers are put on display.

The photos submitted for the exhibition were judged by the PASP executive committee.

Syed Najamul Hassan, who won a silver medal, said he was an engineer by profession. He said photography was his passion. "I take photographs of interesting people and objects whenever I find an opportunity," he said. Hassan won the medal for a photo titled Fisherman's Boat. "Most of my photos show shepherds and fisher folk of the Indus River.

Tahsin Shah, who retired as the Federal Investigation Agency director general, won the Best of Show trophy for his photo Innocence lost. The photo shows a girl employed at a brick kiln. His other photos on display at the exhibition show wild life, girls selling bangles in a market and a landscape of Nanga Parbat.

Shah said he had adopted photography as a hobby during his government service days. He said since retirement he was spending more time on photography.

Visiting history: Photographers praise guided tour of the Walled City

The Judges' Choice Medal was awarded to Abdul Raphy's photo White Peacock. He says the image showed a peacock he had spotted during one of his excursions in Rahim Yar Khan. Raphy said he worked at a bank in Rahim Yar Khan. He said most of his photographs show life in villages and marketplaces in Rahim Yar Khan.

Fatima Syed, a 17-year-old participant, received the Youngest Participant Certificate. She said her teacher, Abdul Sattar Khokhar, had persuaded her to participate in the competition.

Masood Ahmad Khan, founding member of the Lahore Photography Club, said that such events provided a platform to budding photographers to exhibit their work.

The PASP has been holding the exhibition for three years now, its treasurer Muhammad Aamir Majeed said. "We have received a great response from the photographers and the public," he said.

He said every Pakistani can participate in the event. "It's up to the participants to choose the subject of their photographs," he says.

Published in The Express Tribune, December 28th, 2015.
COMMENTS
Comments are moderated and generally will be posted if they are on-topic and not abusive.
For more information, please see our Comments FAQ