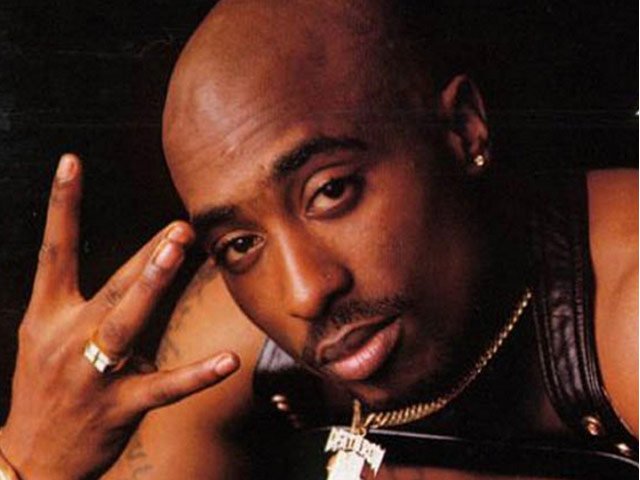 ---
The long-in-development Tupac Shakur biopic All Eyez on Me has finally kicked off production with a lead actor in place.

Newcomer Demetrius Shipp Jr has been tapped to play the rap legend in the film, reports tmz.com. Producer LT Hutton chose Shipp as the lead actor because he appears to have a close physical resemblance to Shakur.

Holograms go mainstream, with future full of possibility




No official announcement was made, but Shipp has confirmed the casting news by posting some photos and videos from the set of the movie.
https://twitter.com/DemetriusShipJR/status/679430105920315392
https://twitter.com/DemetriusShipJR/status/679375428788817920
https://twitter.com/DemetriusShipJR/status/679042561575620608
https://twitter.com/DemetriusShipJR/status/680333315463856128




In one of the photographs, Shipp is seen wearing a caramel long coat atop a grey shirt with a black beanie hat.

Tupac biopic finds its leading man in Demetrius Shipp, Jr.: https://t.co/BLGz4fBFmB pic.twitter.com/lW4zI1nJUu

— Consequence (@consequence) December 24, 2015


Patari continues to keep it real

He is also seen talking to his co-star Jamal Woolard, who plays Shakur's former friend turned rival, rapper Christopher Wallace aka The Notorious BIG or Biggie Smalls.
https://twitter.com/DemetriusShipJR/status/678554140667158528

All Eyez on Me will cover the rise and fall of Shakur from his wild success as a rapper to his tragic murder in Las Vegas in 1996.

Famous music video director Benny Boom is helming the movie, which is currently filming in Atlanta. There is no official release date just yet, but the biopic is expected to release in the US in 2017.
COMMENTS
Comments are moderated and generally will be posted if they are on-topic and not abusive.
For more information, please see our Comments FAQ