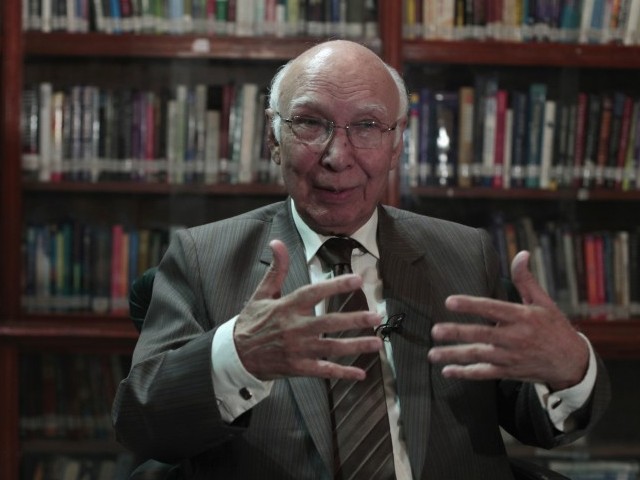 ---
ISLAMABAD:



A special committee formed by the prime minister to recommend reforms for the Federally Administered Tribal Areas (Fata) has decided to convene jirgas of tribal elders to determine the status of the region that is still governed by a colonial-era set of laws.




The five-member committee, headed by Prime Minister's Adviser on Foreign Affairs Sartaj Aziz, met on Tuesday and finalised its work plan. Details of the meeting were not shared with the media.

Post Consultations: FATA reforms committee to hold Jirgas

But Aziz told The Express Tribune that it has decided to convene jirgas of tribal elders and Maliks initially in two of the seven tribal agencies. "Later, the process will be replicated in other agencies," he added. "We will visit two tribal agencies before December 31."

Prime Minister Nawaz Sharif on November 8 notified the committee and tasked it to determine whether Fata should be merged with Khyber-Pakhtunkhwa (K-P) as a provincially-administered tribal area (Pata) or made a separate province.

The committee comprises Sartaj Aziz, National Security Adviser Lt Gen (retd) Nasser Janjua, Safron Minister Lt Gen (retd) Abdul Qadir Baloch, K-P Governor Sardar Mehtab and Climate Change Minister Zahid Hamid, who is the government's top legal adviser. Interestingly, the panel has no representation from the tribal areas.




To a question, Aziz said the committee would consult all stakeholders, including political parties. The committee has already consulted lawmakers from the tribal areas and noted down their suggestions – a claim refuted by Fata lawmakers.

Senator Saleh Shah, who belongs to South Waziristan, said he was never contacted by anyone on this matter. "The committee has no knowledge about Fata," he added.

His colleague, Senator Aurangzeb Khan said he was not aware of any such committee. "After rehabilitation of the temporarily displaced persons (TDPs), we will raise our voice for a separate province," he said, adding that he was not in favour merger with K-P.

Sartaj Aziz said there was difference of opinion among tribal lawmakers on a bill they had earlier submitted before parliament. "That bill can still be an option," he said.

Bringing FATA into the mainstream

Currently, the panel is considering three options: merger with K-P, change of status from Fata to Pata, and establishment of a separate province.

Brigadier (retd) Said Nazir, who oversees a Fata reforms programme at the Institute of Policy Studies (IPS), said a referendum should be held in all tribal agencies to ascertain the will of the tribespeople.

IPS Director General Khalid Rahman called for taking proactive steps to ensure that constitutional, political, democratic and structural reforms reflected the will of the Fata people. ANP's central leader Mian Iftikhar Hussain said a decision on Fata's status could only be taken on the basis of majority's opinion, fearing that a broad-based consensus might not be possible.




The different agencies of Fata, according to him, were not even connected to each other via a road network and in the given situation he found it unlikely for the people of these divided communities to voice a similar opinion.

Tribespeople in FATA no closer to a consensus

"However, the present situation of neglect and deprivation in Fata cannot be allowed to prevail and it was about time the people, their leaders and especially the elected parliamentarians of Fata were empowered to make their own decisions," he said.


Published in The Express Tribune, December 23rd, 2015.
COMMENTS
Comments are moderated and generally will be posted if they are on-topic and not abusive.
For more information, please see our Comments FAQ