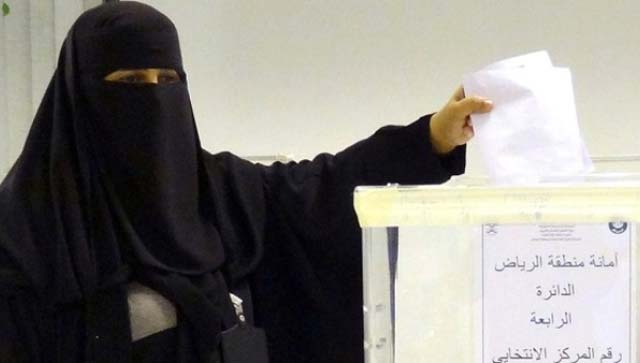 ---
RIYADH: The turnout of women in Saudi Arabia's first election open to female voters and candidates was nearly 80 percent in places, according to data analysed on Sunday by AFP.

That figure compared with about 50 percent of registered male voters in the regions examined.

Despite barriers, Saudi women in first election bid

Overall turnout in Saturday's municipal polls throughout the Gulf kingdom was 47.4 percent, with a total of 702,542 voters, Municipal and Rural Affairs Minister Abdullatif bin Abdulmalik al-Shaikh said.

He did not provide a further breakdown, but AFP reviewed data issued by the official Saudi Press Agency (SPA) and the election commission.

It showed that in the mountainous Baha region, female turnout was around 82 percent, while about half the registered male electorate cast ballots.

In neighbouring Asir, also in the southwest, turnout was about 79 percent for women and 52 percent for men.

The northwestern Tabuk region had an 80 percent turnout for women against 44 percent for men.

First time ever: Saudi women can now register to vote

In Jeddah, about 80 percent of registered women voted, far exceeding the percentage of men.

SPA reported no figures from some regions, including Najran on the border with Yemen.

Since March, Najran has been periodically fired on by Yemeni rebels, who have killed dozens of military personnel and civilians on the Saudi side of the frontier.

Jazan, too, has been attacked. Election officials reported a 45 percent turnout there but gave no male-female breakdown.

Women register to run for election in Saudi first

Saudi news channel Al-Ekhbaria said turnout was heaviest in the Northern Border region.

While this was the first election for women, men have voted twice before, in 2005 and 2011.
COMMENTS
Comments are moderated and generally will be posted if they are on-topic and not abusive.
For more information, please see our Comments FAQ