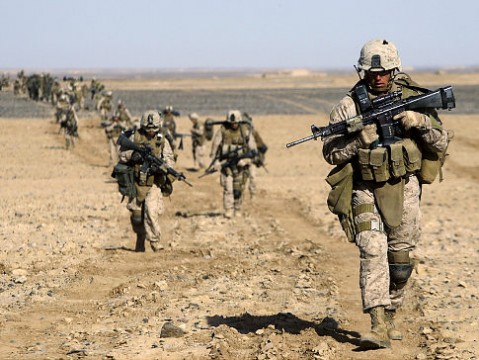 ---
KABUL: International troops opened fire on a car in southern Afghanistan on Friday, killing two women and a girl after mistaking them for Taliban, the Afghan interior ministry said.

The victims were among five civilians who were travelling on a highway in Zabul province when they came under fire, ministry spokesman Zemarai Bashary said. "A foreign forces convoy opened fire on a vehicle coming the other way, thinking they were Taliban," said Bashary. "Two women and one girl were killed and one other woman was wounded."

The nationality of the soldiers was not immediately clear. Nato's US led International Security Assistance Force (Isaf) said it had received no reports of any such incident in Zabul, but was checking. Incidents in which Nato and US forces have killed Afghan civilians after mistaking them for militants are highly sensitive and have sparked angry public protests during the nearly nine-year conflict in Afghanistan. Friday's incident came a day after the French military admitted that its troops accidentally killed four civilians in eastern Afghanistan on April 6 in a missile attack targeting insurgents.

President Hamid Karzai earlier this month asked Nato forces to take "serious precautions" to avoid civilian casualties after US troops opened fire on a bus, killing four people, in the southern city of Kandahar. The deaths sparked furious protests in Kandahar, the Taliban's spiritual capital, and expressions of regret from Nato and US Defence Secretary Robert Gates. Nato and the US have 126,000 troops fighting the Taliban-led insurgency in Afghanistan, with the number set to peak at 150,000 by August as they try to fast-track efforts to bring the conflict to an end.
COMMENTS
Comments are moderated and generally will be posted if they are on-topic and not abusive.
For more information, please see our Comments FAQ