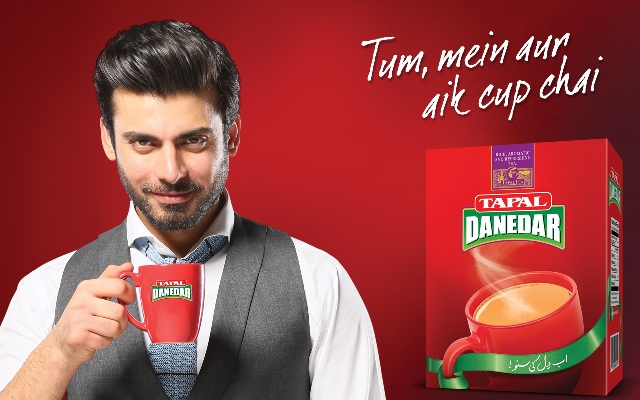 ---
In this day and age, one cannot deny the growing impact of social media and while many brands are recognising the importance of this domain, not many have ventured into this medium, especially with regards to advertising. It is common for brands to choose television marketing before slowly, and securely, trickling into the digital sphere. Many fear that this new medium is unpredictable and increases interaction with consumers more than television does.

Digital-first:

In this regard, Tapal's foray into the digital world, especially with its 'digital-first' campaign is not only impressive but refreshing. Tapal Danedar will be the first brand in Pakistan to launch its new TVC, featuring Fawad Khan and Momal Sheikh, on all its digital properties before it hits national media.

The brand realises social media's ability to accumulate, retain and involve audiences in new ways is a great way to build an even more loyal audience base. Not only does this show the brand's forward thinking approach, it also conveys to consumers that the brand is confident enough to decrease the gap between itself and its consumers.

This move also goes to show the commitment the brand has towards connecting with its digital audience. With the TVC releasing on Tapal's Facebook page first, online audiences will be the first to see what this TVC has to offer.

Public-service message:

The concept behind the TVC revolves around how simple household tasks like making tea do not only lie on the shoulders of the women of the house but on the men too; it encourages men to look at house-keeping and household chores in a different light altogether. The tag line 'Tum, mein aur aik cup chai' encompasses the same concept of gender role-reversal; it tells men that doing things together will only bring you closer, so make that cup of tea! Not only does this ad send out a positive message to society, it will also trigger many conversations between husbands and wives all over the country. Having chosen famous personalities like Fawad Khan, playing the doting husband, and Momal Sheikh, being the wife, this TVC is set to make waves!




And without further ado, here we present (on a digital platform) Tapal's TVC:



Let us know what you think of it in the comments below!
COMMENTS (2)
Comments are moderated and generally will be posted if they are on-topic and not abusive.
For more information, please see our Comments FAQ