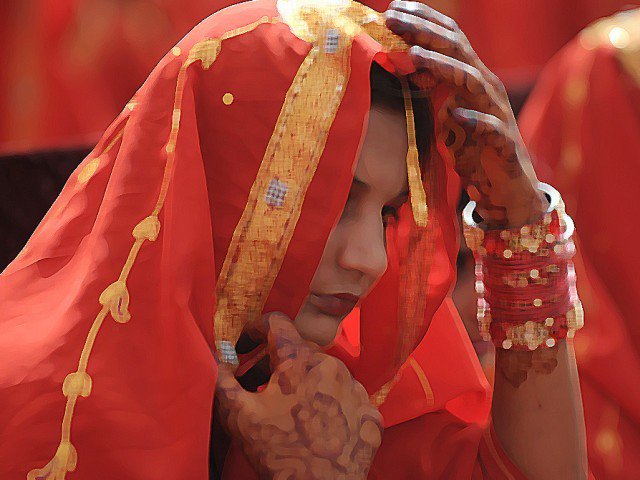 ---
GILGIT: Lawmakers in the Gilgit-Baltistan Legislative Assembly have blocked a bill seeking a ban on child marriages, terming it un-Islamic. The bill, tabled in the assembly by Parliamentary Secretary for Law Aurangzeb Khan on Tuesday, called for banning any and all marriages under the age of 18.

However, speaker Fida Muhammad Nashad referred the bill to a committee and drafted it for review after members of the assembly, including those in the treasury benches, refused to endorse the bill on religious grounds. "The bill needs to be reviewed as there are different opinions over what should be the appropriate age for marriage," said Nashad, before referring the bill to the committee.

Never too young

While presenting the bill, Aurangzeb said marriages under the age of 18 would become a crime and violators would be prosecuted.

Deputy speaker Jafarullah Khan said he cannot support the bill as he thought it is fine to get married between 15 and 18 years of age.

Haji Rizwan of Muttahida Majlis-e-Amal refused to endorse the bill, saying it is against "divine laws".

Minister for Forests Muhammad Wakeel also jumped on the bandwagon, saying the bill was against Shariah and therefore could not be endorsed. "This house does not have jurisdiction over laws made by God," said the lawmaker, adding the bill is not only against Shariah but also local traditions.




He said they will be pleased to support the house if a bill seeking ban on forced marriages is presented.

Sikandar Ali of Islami Tehreek-e-Pakistan also opposed the bill, asking the house to bring a law banning forced marriages.

Speaking to The Express Tribune on Wednesday, Aurangzeb said the bill would be revisited.

"We have decided to consult religious scholars from every school of thought to make the bill acceptable to all."

He said the bill would be tabled again in the house after removing points that became the bone of contention.

Council on Islamic Ideology

The CII had declared underage marriage unlawful in its 195th session on May 21, 2014 while reviewing the Child Marriage Restraint Act 1929. According to this law, child marriage is an offence punishable with a fine of Rs1,000 and imprisonment of one month.

Under the same law, the minimum age for marriage is 18 years for males and 16 years for females.

Published in The Express Tribune, December 10th,  2015.