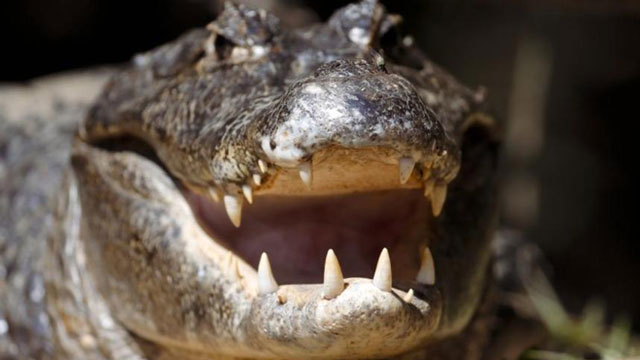 ---
ORLANDO, FLORIDA: A 22-year-old man suspected of burglarising homes in Florida was killed and partially eaten by an 11-foot (3.4 meters) alligator after he waded into a lake, apparently to avoid detection by law enforcement officers pursuing him, police said on Tuesday.

An autopsy on the man, Matthew Riggins of Palm Bay, determined that he drowned in November after an apparent alligator attack. A necropsy on the alligator revealed parts of the man's body in the reptile's stomach, according to a report released this week by the Brevard County Sheriff's Office.

Florida golfers undeterred by large alligator on putting green

Sheriff's deputies chased Riggins and another suspect with dogs and a helicopter on November 13 after residents in the Barefoot Bay community reported two men walking behind houses, authorities said.

No suspects were caught that night. Riggins was reported missing by his family when he did not return home, according to the sheriff's report. His body was found 10 days later floating in a lake, with an aggressive gator standing guard, sheriff's Major Tod Goodyear said.

"I believe he was hiding," Goodyear said of how Riggins ended up in the lake. "With the dogs out there, it's not a bad idea to go into the water."

1,000-pound alligator snared in Alabama hunt

Goodyear said Riggins had told his girlfriend by telephone that he would be burglarising homes the evening of November 13 and later told her he was being chased by deputies.
COMMENTS (1)
Comments are moderated and generally will be posted if they are on-topic and not abusive.
For more information, please see our Comments FAQ