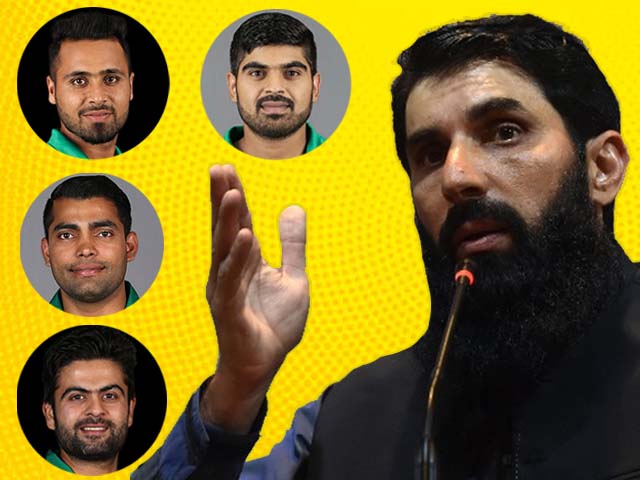 ---
Misbah's cautious approach is as unchanged as his squad
The T20 team against weak Sri Lanka represents a missed opportunity to try out players for the world cup next year
---
With an entire nation watching him and scrutinising every decision, one of the first hurdles that Misbahul Haq had to navigate was whether or not he could put together an impressive T20 squad for the Pakistan-Sri Lanka series. Unfortunately, it seems like he has tripped at the very first barrier. After even a cursory look at the 16-man squad, the first thing that cropped in my mind was, where are the youngsters?

It boggles the mind that when Pakistan is playing a weak Sri Lanka side, that too in front of a home crowd, why has Misbah opted for such a safe squad? This is the time to provide up and coming youngsters with a platform which they can use to display their talent and gain some much needed experience. Building a good T20 unit at this point in time is all the more important given that we are just a year out from the all-important T20 World Cup, which will take place in Australia. Instead of injecting new blood into the Pakistan team in preparation for that tournament, it looks like Misbah has decided to revert to the same tried and tested players, many of whom have proven that they do not merit an inclusion in the squad.  Unfortunately, this guarded and safe approach is something which was prevalent even during Misbah's reign as captain of the Pakistan cricket team. I watched every single game Pakistan played during the Misbah period, and it was a period where hardly any youngster was given a chance; and even if they were, they were given limited opportunities. The same seems to be happening here.

Now, although Ahmed Shehzad did put up a decent showing at this year's edition of the Pakistan Super League (PSL), I still feel that including him in the team is the wrong move because the Fakhar Zaman and Babar Azam opening combination has thus far worked wonders for Pakistan in T20 matches. The duo have consistently gotten Pakistan off to a good start, and it is this very combination that has led Pakistan to the number one spot in the T20 rankings. Why tinker with that by throwing an opener like Shehzad into the mix?




Similarly, Iftikhar Ahmed's return to the Pakistan T20 team also comes with a question-mark. When will the selectors realise he simply doesn't have the ability to play in the international arena? Yes, he had a good outing against Sri Lanka in the last ODI, but that does not change the fact that his technique is poor, and he consistently fails under pressure, as he did for the Karachi Kings during their crunch knock-out games. Instead of Ahmed, I would have picked Shoaib Malik.

While Malik's ODI career came to an end at the World Cup earlier this year, he has been in scintillating form in the T20 format; averaging 40 ever since his comeback in 2015. Most recently, Malik played in the GT20, where he averaged 213 at a strike rate of 161. He is currently playing in the Caribbean Premier League (CPL), where he is averaging 60 at a strike rate of 119. If Misbah is hell bent on including experienced players in the squad, why not take advantage of Malik's terrific form and include him in the team? His experience could prove to be vital during the next T20 World Cup.

The inclusion of Haris Sohail is also concerning. While I am a big Sohail supporter, and have been for the past seven years, he does not deserve a place in the T20 squad, solely due to his lack of power hitting ability. As a result, the only position I can see Sohail being successful at is if he bats at number three. However, this is now unlikely given the inclusion of Shehzad, which will probably push Azam down to number three.




Instead of Sohail, I would have selected either Khushdil Shah or Saif Badar. Shah has been in tremendous form in white ball cricket over the past two years, and both him and Badar are two of the only upcoming batsmen in Pakistan who have a natural affinity for power-hitting. Badar's performance in the National T20 tournament was quite impressive, and he averaged 41 at a strike rate of 131. His most remarkable innings came during the final of the same tournament, where he single-handedly won the match for his team, nabbing the man of the match award in the process. Badar's game is also suited for bouncier wickets, which the Pakistan team will find plenty of during the T20 World Cup next year; which is why now is the time to start grooming him.

I am also disappointed at the inclusion of Faheem Ashraf. Although he is a talented player, Ashraf has largely failed for Pakistan at the international level. He has been selected in the team as an all-rounder, yet he averages only 11 in the format with the bat. I would have selected Aamer Yamin instead, who is a far superior all-round cricketer to Ashraf. Additionally, while some have been criticising the inclusion of Umar Akmal, I see it as a positive move. On statistics alone, Akmal was the best batsman in the Pakistan domestic circuit last year. Regardless of what you may think of his past performances for Pakistan, he is undoubtedly in terrific form right now.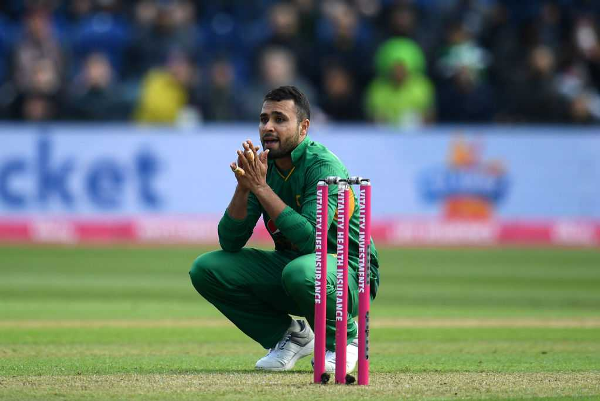 I feel like the squad selection for the Pakistan-Sri Lanka T20 series is a missed opportunity for Misbah. This was the perfect series to give a few youngsters the chance to play in front of a home crowd in a relatively easy series against a weak Sri Lankan side. It also could have been the perfect chance for the management to get a look at new players for the upcoming T20 World Cup. Prior to Misbah's announcement as head coach and chief selector, I stated it would be a poor decision to appoint Misbah as the selector, purely due to his track record of hardly giving any youngsters a fair chance while he was captain. This team selection does little to assuage those concerns.

All photos: AFP
Facebook Conversations
COMMENTS
Comments are moderated and generally will be posted if they are on-topic and not abusive.
For more information, please see our Comments FAQ