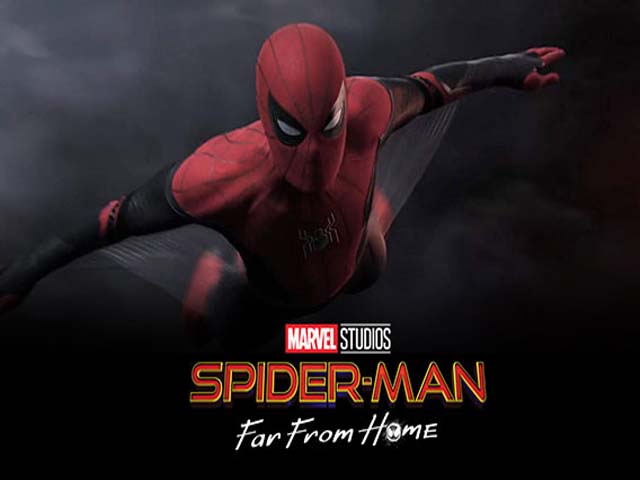 ---
Spider-Man: Far From Home is amazing but it needs to get over its Avengers hangover
Shadow of the Avengers looms large over the film and while that is understandable, it creates hindrances for the film.
---
Spider-Man: Homecoming was a breath of fresh air and the biggest reason for this was a conscious attempt by Marvel to avoid repeating everything we have already seen in Spider-Man movies of past as well as everything that has gone wrong and/or led to the downfall in popularity of previous franchises.

Therefore, instead of a packed narrative that would have included everything from an origin story to an over-sized, over-stuffed cast of villains, Homecoming played it remarkably low-key, positioning the film as much of a John Hughes-esque high school movie as it was a Spider-Man adventure.

In Michael Keaton's The Vulture, the film found a most memorable villain, one whom you could actually sympathise with which came as a major surprise considering the one-dimensional villains we are used to seeing in Spider-Man and Marvel movies alike.

Two years down the line, we have the sequel Far From Home, which aims to redo a lot of the elements that made the first film a success. However, to varying degrees.




Spider-Man: Far From Home picks up shortly after the events of Avengers: Endgame and shows the world getting used to life without some of their most beloved Avengers. The shadow of the Avengers, and Tony Stark in particular, looms large over this film. And at times, it can even be seen as one of its shortcomings.

Peter Parker (Tom Holland), who was particularly taken aback after the death of his mentor Tony Stark, is getting ready for a school trip to Europe during which he also plans to win the heart of his longtime crush, Mary Jane (Zendaya). However, his European vacation comes to a screeching halt when Nick Fury (Samuel L Jackson) ropes him in to solve a mystery involving attacks by strange elemental creatures that seemingly appear out of nowhere.




Like Spider-Man: Homecoming, the tone of Far From Home is very light-hearted. The film has some incredibly funny moments combined with moments of genuine heart. And the focus is always on the characters first and the action second, which is a refreshing change of pace as compared to some of the big-budget, effects-heavy Marvel tent-pole movies.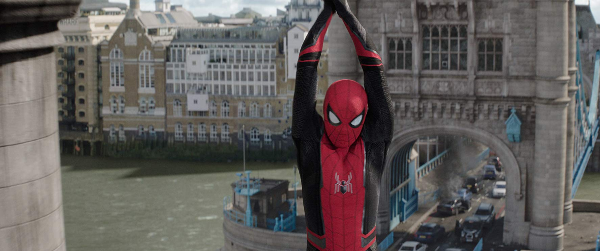 The central theme of the film revolves primarily around Peter coming to grips with the absence of a father-figure in Tony and the growing sense of responsibility that his powers demand but his young age is not fully equipped to understand. So in that sense, it's kind of a coming-of-age story and is perhaps also very much about a theme that has always been central to Spider-Man's story: "with great power comes great responsibility".

As Spider-Man, Holland still seems to be learning the ropes because he's not quite there yet and not nearly as good or comfortable as his predecessors Tobey Maguire and Andrew Garfield were in the role. But considering the high bar both actors set for the role, it's okay to give him some time to make it his own. What does elevate the film significantly though is the addition of Jake Gyllenhaal as Quentin Beck/Mysterio.




Now while those who have read the Spider-Man comics will be all too familiar with that name, discussing his role in the film would involve getting into major spoiler territory. What he brings to the film though with his charisma, rousing monologues and generally chameleon-like personality cannot be overstated enough. His performance not only outclasses everyone in the cast but also takes the film to another level.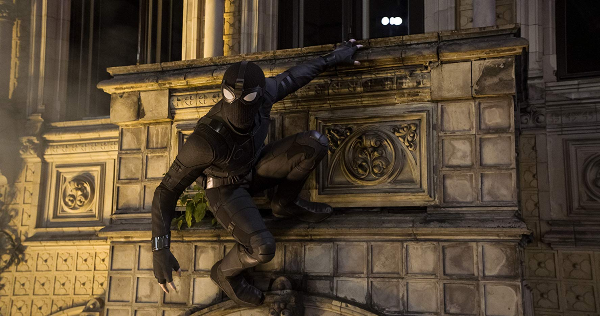 The action set-pieces in the film also come as a pleasant surprise. Rather than the destruction-heavy sequences that lay waste to entire cities and fictional countries alike —which have become a staple of Marvel movies at this point — the set-pieces in Far From Home are actually quite creative and cleverly crafted, and never seem overdone. A mind-bending illusionary sequence that comes mid-film stands out in particular.




If there's any aspect where the film falls short though, it's that it can't get over its Avengers hangover. As I already said, the shadow of the Avengers and Tony Stark looms large over the film and while that is understandable to an extent, it creates hindrances for the film in regards to being its own thing, rather than another cog in the Marvel Cinematic Universe (MCU) machine.




That said, Spider-Man: Far From Home is highly enjoyable and a fun Spider-Man adventure. Its success can be attributed to finding that very delicate balance between its characters, its story and its highly inventive set-pieces. However, the future progression of the series should focus heavily on keeping the story of Spider-Man away from the inter-connected Marvel universe and its tie-ins.


(All photos: IDMb)