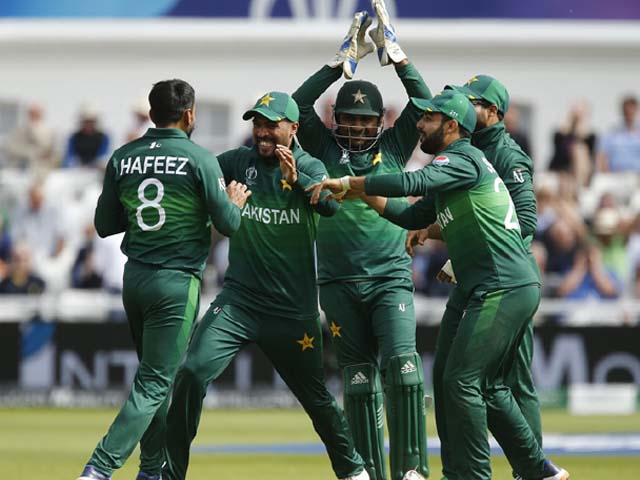 ---
They don't call Pakistan 'unpredictable' for nothing
Twelve ODI defeats in a row, and they come back to beat the world's number one ODI team and World Cup favourites.
---
If in the match against West Indies Pakistan played in reverse gear, then their match last night against England saw them shift into fifth gear. After Pakistan lost the toss and were sent in to bat, I was a bit apprehensive about our chances. I felt that the only way we could beat England was if we bowled first, given that the strong English batting line up can chase down any total.

And I was almost proven right.


Lose 4 nil to the Worlds No1 team coming into the World Cup. Get demolished by a team that had to qualify for the CWC in your 1st game. Lose your last 11 completed ODI's. Take down the No 1 ranked team next game. Never write off Pakistan👏🏻👏🏻👏🏻.

— Ian Raphael Bishop (@irbishi) June 3, 2019
It started 4 days back but the World Cup came alive today!
Not just an unexpected result but a thriller too!
Well done Pakistan!! 👏👏👏#ICCWC2019

— Sanjay Manjrekar (@sanjaymanjrekar) June 3, 2019


Fakhar Zaman and Imamul Haq started Pakistan's innings off brilliantly, negotiating the English pace bowlers well. They set the tone early on, proving that the key to Pakistan's success in this tournament will be openers spending time at the crease.

However, the crucial performance with the bat came from the seasoned Mohammed Hafeez, who scored a blistering 83 runs. Hafeez made his intentions clear from the very first ball he faced by charging down the track and smashing a boundary.

His innings, combined with cameos from Sarfraz Ahmed and Babar Azam led Pakistan to a strong total of 348. While the total looked good, it could have been better if we had accelerated our run rate slightly more towards the end.




England started off their chase badly, losing Jason Roy to Shadab Khan who, in a surprise move by the skipper, opened the bowling for Pakistan. After a few wickets fell in quick succession, it seemed like Pakistan had the upper hand, until Jos Buttler joined Joe Root at the crease. Their partnership proved to be extremely dangerous for Pakistan, but fortunately Shadab brought it to an end just in time for Pakistan to make a comeback.

In the end, Pakistan managed to emerge victorious after an absolutely thrilling game, probably the best game in the 2019 World Cup thus far.

My player ratings for the game are as follows:

Fakhar Zaman : 7/10

Once again, Fakhar looked brilliant. He was positive early on, and played some very innovative strokes. He got himself off to a flyer, but he did slow down later for no apparent reason. His quick innings was crucial in us setting a big total. Pakistan will continue to need him to provide a steady opening foundation in all their games at the World Cup.

Imamul Haq: 7/10

Imam's dismissal, I felt, was unlucky. He played a beautiful shot, but lost his wicket due to an outstanding catch. Early on, Haq did look nervous, but he calmed his nerves with a fantastic six over long on, after which he played with great panache. His 44 runs and Zaman's 36 runs set a steady base for the Pakistan middle order to build upon.




Babar Azam: 8.5/10

Babar was fantastic today and at no point in the match did he look troubled. He controlled the game beautifully, and he too unfortunately fell due to an athletic bit of fielding from Chris Woakes. It was quite a rare sight to see Azam score a 50 but not convert it into a ton.

Mohammed Hafeez: 10/10

It is not often that a player receives a perfect 10, but what else can you give Hafeez for his outstanding performance? His innings was nothing short of world class. He rotated the strike beautifully while also hitting the big strokes when required. He also chipped in with the ball, taking the key wicket of the England captain, Eoin Morgan. Hafeez rightly earned his 'player of the match' title.




Sarfraz Ahmed: 6/10

While Sarfraz ended with a decent score of 55 runs, I felt he could have done a lot better in his innings. He hardly middled the ball while he played, and he cost Pakistan quite a few runs. He also missed a stumping chance, which luckily didn't cost us in the end.




Asif Ali: 5/10

Asif played an amazing stroke for six over the off-side and he tried to repeat his heroics, but was caught at the boundary. The ball was there to be hit, but it was just poor execution on Asif's part. His inclusion in the team rests largely on his power-hitting, but he failed to produce the needed fireworks against England. He also grassed a catch while fielding, although it was a tough chance.

Shoaib Malik: 6.5/10

Shoaib did not bat well, but it was his bowling which contributed massively towards Pakistan's victory. He controlled the innings during his spell but most importantly of all, he picked up the key wicket of Ben Stokes. Stokes is the kind of player who can single-handedly win a match for his side, so his return to the pavilion swung the game in Pakistan's favour.

Hassan Ali: 7.5/10

Hassan finished wicketless, but that statistic does not show how well he bowled at the death of the innings. Hassan was hit for a few runs early on, but towards the end, he came back brilliantly against the likes of Buttler.

Wahab Riaz: 8.5/10

After being hit for quite a few boundaries, Riaz came back and showed his character by taking key wickets at the end of the innings. He also took the wicket of Jonny Bairstow early on and his return to wicket taking form is a good sign for the men in green.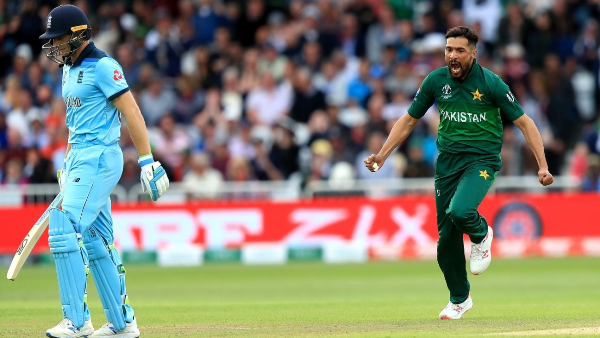 Mohammed Amir: 8.5/10

After a great outing against West Indies, Amir backed up his performance with a strong showing against England. His most important contribution of the day was taking the wicket of Buttler, right when he was taking the game away from Pakistan.

Nobody would have thought that Pakistan could even compete against England, but as I said in my previous blog, if any team can, it is Pakistan. Despite our poor showing against West Indies, I knew that Pakistan could come back strong from that defeat, and that is exactly what they did.

Twelve ODI defeats in a row, and they come back to beat the world's number one ODI team and World Cup favourites. Pakistan proved it cannot be written off just yet. Only Pakistan could achieve something like this and that is why we love them.

Our next game is against Sri Lanka on Friday, and I just hope that this is the start of a long run of victories.

All photos: Getty