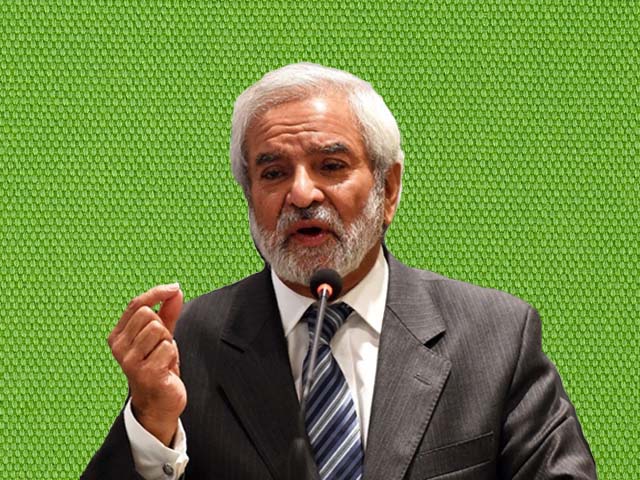 ---
Why does Pakistan's 'reformed' domestic cricket structure still sideline talent?
Based on the National T20 squads, it seems the PCB has failed to address many problems in the domestic set-up
---
In an attempt to re-brand itself, the Pakistan Cricket Board (PCB) has overhauled its domestic structure, hopeful that a restructuring of the local cricketing system will help produce more talented players for the national side. However, if one were to dig past the surface, it becomes evident that these reforms are nothing more than cosmetic changes since we continue to see the same injustices when it comes down to the squad selection.

The squads for the six teams which will be competing in the National T20 Cup 2019 only reflect the backward thinking, still reliant on older 'established' players instead of giving a chance to younger cricketers. This mentality continues to inform player section for the the national team, the Pakistan A team, the under-19 team, Pakistan Super League (PSL) teams, and domestic teams. Restructuring the domestic circuit is futile if it does not result in the provision of a platform for up and coming cricketers. So many undeserving players get selected, whilst so many deserving are excluded. The National T20 squads this year are no different.

Firstly, what on earth is Asad Shafiq doing in a T20 team? He has proven his inability to shine at the ODI level and has no future in white ball cricket. I see no reason for his selection, other than 'seniority,' which is the norm in Pakistan cricket. Shafiq struggles to rotate strike, and has no power hitting abilities whatsoever, making him a weak player to have in a T20 team.

Similarly, Imran Farhat has been selected in the Balochistan T20 team, but the prospects of Farhat ever playing for the Pakistan team are next to nil, so what purpose does his inclusion in the side serve? Farhat is 37 years-old and clearly past his prime, surely a youngster should have been given his spot to and an opportunity to prove his mettle. The Balochistan squad also features Umar Gul, who used to be one of the best T20 bowlers in the world, but as of 2019, his international future looks bleak. I would understand the likes of Farhat and Gul playing domestic cricket under the previous structure, however, with the reduced teams, so many deserving youngsters are still missing out on a chance to play.

The Balochistan squad also features a cricketer named Shahbaz Khan who played a first-class game two weeks ago against Central Punjab and scored a duck in both innings. He has a first-class batting average of 16 after 24 innings, a list-A strike rate of 52, and he's never played a T20 game in his life. On what basis has he been selected? Shahbaz was born in Balochistan, but surely that shouldn't be the only criteria for selection.

Yasir Shah has proven time and time again that he is not a white ball cricketer, yet for some reason he continues to be selected in the format. This inclusion becomes all the more perplexing when someone like Shahzaib Ahmed, who is a much better white ball bowler than Shah, has not been selected. Ahmed has a better average than Shah in every format, and with just one look at his bowling you can tell he is a quality operator. In 2016 he was selected in the Pakistan A team and he took five wickets while conceding 85 runs against the West Indies, yet was never selected again. He is part of the Balochistan first 11 team, however, he hasn't been given a game all tournament.

The inclusion of Mohammed Abbas is also another poor decision since Abbas has proven that he is clearly a red ball specialist. He bowls around 80mph on a good length, and that is his strength. T20 cricket requires bowlers to have variation in their arsenal, and the fact that Abbas does not have these skills is reflected in his T20 statistics, where he has taken less than a wicket a game at a woeful average of 34. Abdullah Shafique has been one of Sialkot's most impressive under-19 players. He was selected in the Multan Sultans squad in 2018, yet wasn't asked to play a single game. A year later, he was dropped from the PSL without having been given a chance, and surprisingly he has also been left out of the teams for the National T20 Cup.

And the list goes on. We have a leg-spinner in Pakistan named Usama Mir, who is good enough to play in the Caribbean Premier League (CPL) but somehow isn't good enough to play in the National T20 Cup. Similarly, Mukhtar Ahmed is one of the best T20 batsmen in Pakistan. He has three T20 hundreds, and strike rate of over 146, yet he is playing in the second division. Ali Khan is an all-rounder, and is known in the domestic circuit for his big hitting and it was this very ability of his that took the Lahore Whites all the way to the top in the 2018 National T20 Cup, where Ali averaged 37 at a strike rate of 149. Yet, this year, Ali is not playing in the national T20 circuit at all, either first or second division.

While I commend the PCB for their efforts of wanting to revamp the domestic cricket system, if the squads for the National T20 Cup are any are anything to go by, it is clear that the PCB has failed to address the many problems which are still rooted in the domestic set-up. The same inconsistencies in player selection are still prevalent, which is why, in reality, nothing has changed. Domestic cricket should be used solely as a breeding ground for upcoming talent and as a place where coaches can find players who can represent Pakistan in each format. It shouldn't be a place designed to make senior players richer. The PCB has stated that reforms in the domestic structure will help weed out older players and will give a platform to younger cricketers. Unfortunately, that still seems like a distant dream.