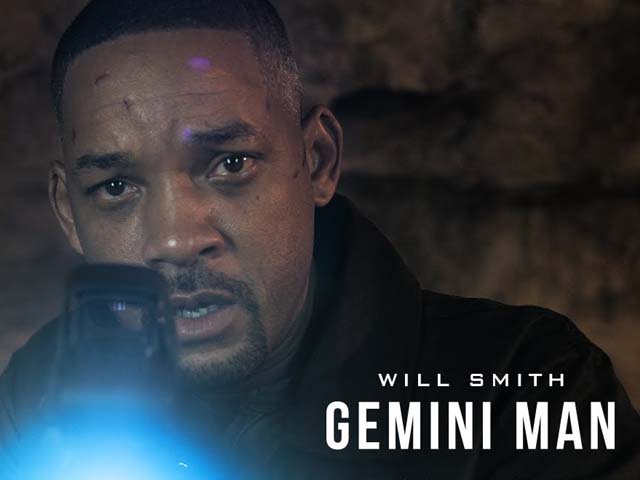 ---
Gemini Man: The ultimate face-off of Smith vs Smith
Seeming like a throwback to Smith's 'I, Robot', the signs seem to point towards a visually audacious sci-fi film.
---
After back-to-back critical failures like Suicide Squad, Collateral Beauty and Bright, Will Smith's success has been on the decline for the first time in a long time. However, the trailer for his upcoming film, Gemini Man, serves as a reminder that you can never keep a good man down.

Directed by Ang Lee, the sci-fi thriller which sees 50-year-old Smith face off against a 23-year-old clone version of himself (something made possible thanks to the magic of digital de-ageing). The internationally renowned director has previously directed films such as Brokeback Mountain and Life of Pi, both of which won him an Oscar for best director.




More recently though, Lee has been experimenting with a whole host of visual effects and the 120 frame-per-second frame rate which capture a sense of hyper-realism not usually seen in many movies. He attempted this first with Billy Lynn's Halftime Walk to varying degrees of success because while the crisp image quality and 4K resolution were a sight to behold, many theatres at the time did not have the projectors to display the film in the required frame rate. On top of that, such ground-breaking visual effects certainly did not go particularly well with a hackneyed drama of a young soldier returning from the Iraq war.




With Gemini Man, Lee has persisted with the same ambitious visual effects, from the high frame rate to the use of digital de-ageing technology. Judging by the trailer, this seems like a worthwhile experiment since the film appears to have both the elements of an exciting action thriller and a more cerebral sci-fi film along the lines of Looper. The trailer does a good job of setting up the stakes of the story and introducing us to Smith's character, a seasoned assassin named Henry Brogan who finds himself being tracked by a younger version of himself that seemingly knows his every move.




Apart from the visual trickery and action-thriller elements, the film also looks to be a riff on and a throwback to Smith's previous sci-fi efforts such as I, Robot and I Am Legend. Both films brought Smith a great deal of success and one hopes that Gemini Man captures the thrill of those previous movies. Also, the fact that Game of Thrones showrunner David Benioff has co-written the script for this film certainly inspires confidence.




Additionally, Clive Owen playing the antagonist in Gemini Man is a good choice since he has essayed such roles successfully in the past. All these elements combine to make an intriguing mix and the signs seem to point towards a visually audacious sci-fi film. Only time will tell whether Smith and Lee are able to pull off this high wire act.

Gemini Man hits cinemas on October 11, 2019.

All photos: Screenshots 
Facebook Conversations
COMMENTS
Comments are moderated and generally will be posted if they are on-topic and not abusive.
For more information, please see our Comments FAQ