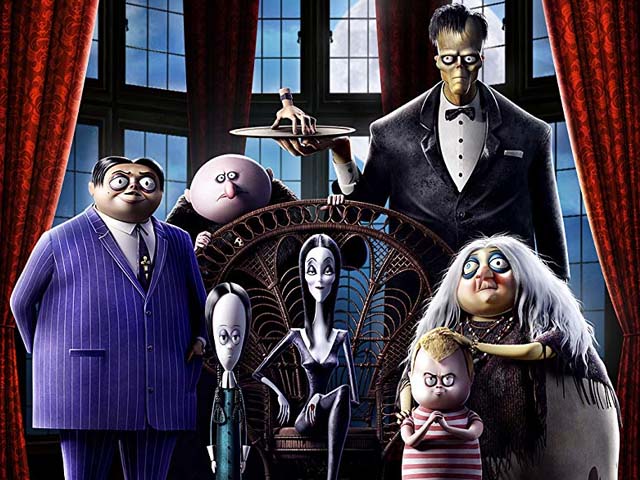 ---
Mysterious and spooky: The Adams Family is coming back, oozing with nostalgia
Are you ready for some "duh-nuh-nuh-nuh *snap, snap*
---
Created as a single-panel comic for the New Yorker Magazine in the 1930's, The Addams Family – which follows the story of an odd-ball family and their equally odd-ball antics – has left a significant footprint on American comedy. First through the wildly popular television (TV) show from the 1960's, and then through the rebooted movie series from the 1990's which renewed the franchise's popularity. In between, The Addams Family was also a hit Saturday morning cartoon show. Now, a couple decades on, The Addams Family returns to the big screen once again, this time in the form of an animated film.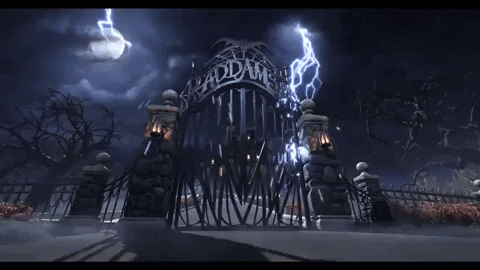 The first trailer, which dropped recently, gives us a glimpse of the eye-popping animation style of the film which, interestingly enough, has the characters looking eerily similar to the 1930's comic strip. The trailer goes on to reintroduce us to all the famous characters we know and love, from Morticia (Charlize Theron) and Gomez (Oscar Isaac), to Pugsley (Finn Wolfhard) and Wednesday (Chloë Grace Moretz), while also offering some humorous gags along the way. This time around, we follow the Addams Family as they run into trouble with a villainous reality TV host, Margaux Needler (Allison Janney), whose obsession with the family brings her to their very doorstep.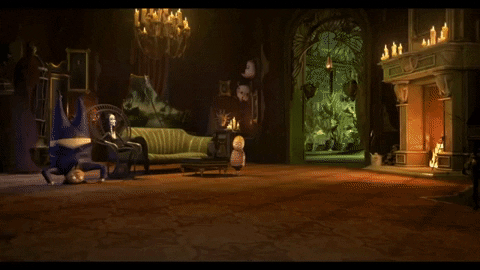 Initially intended to be directed by Tim Burton as a stop-motion animation film (which quite frankly would have been pretty cool), the project took a new direction under Sausage Party directors, Conrad Vernon and Greg Tiernan, who were more interested in infusing the film with both, the old elements that defined these characters in the past, and the new elements that make them relevant for audiences today. The somewhat meta plot of a reality TV host invading the lives of the titular family, and the references to Stephen King in the trailer are perhaps an indication of this.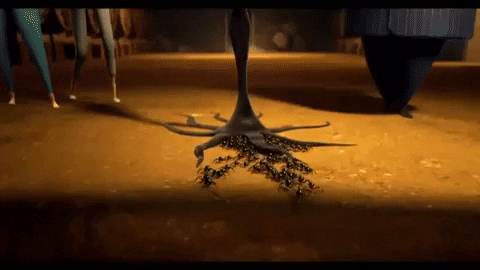 Though The Addams Family is a somewhat dated property, the characters still resonate with children today, and many adults have a certain sense of nostalgia associated with the previous incarnations. Apart from the outstanding animation on display, which alone makes the film a must watch, there's also the enticing prospect of many long-time fans getting a chance to see their favourite dysfunctional family on screen once again. Whether the latest Addams Family reboot manages to outshine its predecessors remains to be seen, but a lot will depend on how well the directors are able to maintain the balance between old and new.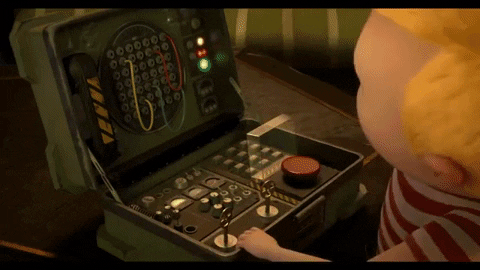 So are you ready for some "duh-nuh-nuh-nuh *snap, snap*", because we surely cannot wait! The Addams Family hits cinemas on October 11, 2019.

All photos: Giphy