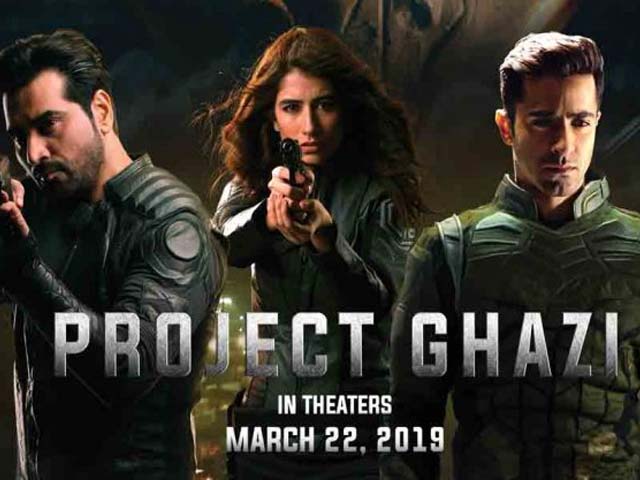 ---
Project Ghazi: A missed opportunity
The half-baked plot is unable to sustain the weight, leading to underdeveloped characters and unclear motivations.
---
In 1989, Saeed Rizvi pioneered the use of cutting edge visual effects in the Pakistan film industry with his science fiction spectacle Shani. Thirty years later, after a cornucopia of advancements in computer graphic imaging (CGI), director Nadir Shah's film, Project Ghazi, also attempts to push the boundaries of Pakistani cinema. Boasting an all-star cast comprising of veteran actors and rising talent, the action film hopes to be a genre-busting trendsetter.


Project Ghazi's plot revolves around a special organisation which creates an elite force of 'super soldiers' who are given advanced combat abilities. The story kicks into action when Zain (Sheheryar Munawar) is recruited by Salaar Salahuddin (Humayun Saeed) in an attempt to fight the evil super-being, Qataan (Adnan Jaffar).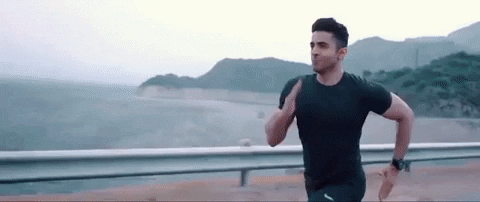 While it is commendable that someone from the Pakistani film industry took the risk of creating an original science-fiction property, the film unfortunately falters due to its poor visual effects and an ill-conceived script. The half-baked plot is unable to sustain the weight of the film, leading to underdeveloped characters and unclear motivations. From the imagery to the direction, Project Ghazi fails to set a new benchmark for local action films.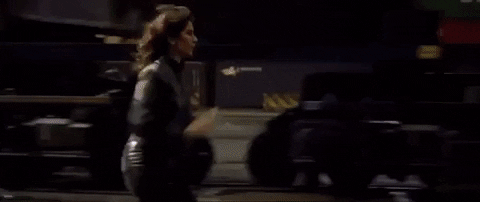 Additionally, some of the performances come off as listless, with Munawar often appearing befuddled on screen and delivering his lines in a rather robotic manner. Similarly, Syra Shahroz's character, Zara, also fails to leave an impression. One would imagine that at least the action choreography and sequences would be worth the price of admission, but Shah is unable to deliver on this front also.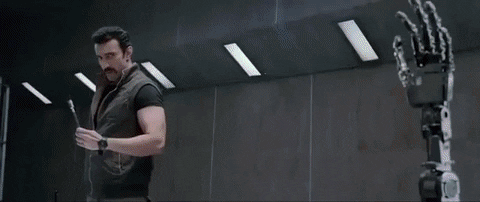 The film only has one song in it, titled "Yeh Watan Tumhara Hai", which is badly sung and comes off as quite forgettable. Also, an overabundance of blatant and uninspired product placement further compounds the already laborious film.




However, the film does have some redeeming qualities. Saeed's portrayal of a seasoned soldier is convincing and he certainly looks the part, while Jaffar also shines in his villainous avatar. Donning a mask and putting his rich baritone to effective use, Jaffar is able to conjure the necessary menace and provide a commanding presence as the film's antagonist.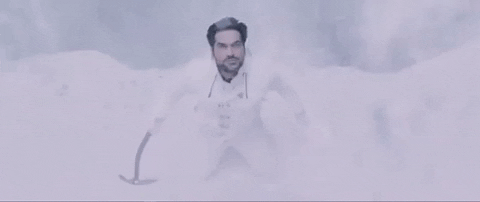 Ultimately, Project Ghazi suffers at the hands of a shoddy narrative, half-hearted performances, and a director who is unable to nimbly juggle all the pieces of his film. It is worth noting that the film is now being released after a delay of more than a year, a decision which was taken in an attempt to adjust technical glitches and improve the CGI; however, the final product is still in need of several modifications.

Despite a brisk run-time of 90 minutes, viewing Project Ghazi is an exhaustive experience since the film is unable to deliver the promised entertainment factor. The film will have an uphill battle at the box office where it will have to compete with the likes of Sherdil and Laal Kabootar.



(All gifs: Giphy)