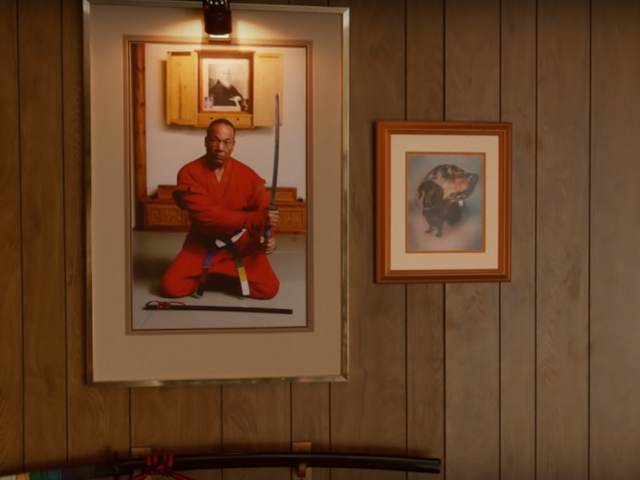 ---
The Art of Self-Defence: A diamond in the rough
It's refreshing to even anticipate a film that balances comedy,drama better in 70 seconds than most movies do in...
---
Ever so often we find ourselves utterly enchanted by a film we know so little about. That diamond in the rough or that under seen Indie gem turns out to be one of the best movies we have seen in months and suddenly we question why we knew so little about that very movie.

The upcoming film The Art of Self-Defence seems very much in the same wheelhouse. The movie stars Jesse Eisenberg as a timid man, trying to learn to protect himself in the wake of a seemingly random but violent beating. The first teaser gives scant details regarding the plot and instead boils the minute-long teaser-trailer to two scenes that exhibit the very nature of the film which is dark humour mixed with a degree of drama.




In a world where films try painstakingly hard to come across as quirky and try even harder to balance comedy and drama, it's refreshing to even anticipate a film that balances both genres better in a mere minute and 10 seconds than most movies do in hours.




Yes, it's only a teaser-trailer but there's still enough of a reason to be excited. For one thing, the film is directed by Riley Stearns, who directed a similarly under seen and captivating Indie gem Faults in 2015. This film is likely going to be much different but Stearns' talent and confidence as a storyteller inspires much hope.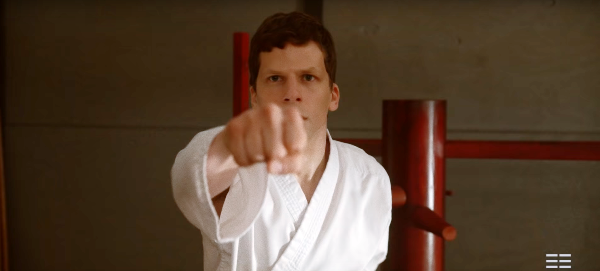 Secondly, the idea of Eisenberg in a dark comedy is simply too intriguing to ignore. Eisenberg is brilliant at playing sensitive sad-sacks and arrogant narcissists which oftentimes make him standout as a natural casting for dark comedies, something films like The Squid and the Whale, Roger Dodger and Adventureland have shown time and time again.




Ultimately though, what viewers can expect from this film is a story that cuts much deeper than its minute-long teaser has advertised. Stearns has talked about how the film intends to examine the very nature of one's identity and masculinity as well as how it intends to subvert the very conventions we have come to expect from the martial arts sub-genre.

Stearns discusses how the film in many ways serves as a metaphor for masculinity, a topic that he has been wrestling with ever since he made Faults but stresses on the fact that he does not attempt to 'teach' but rather present a story that he feels might be relatable for other people just as it has been relatable for him.




So, what we can look forward to with The Art of Self-Defence is a subtle dark-comedy that will certainly do a lot more than scratch the surface when it comes to exploring these heady themes. A potentially great Eisenberg performance is just going to be one of the by-products. Along with Eisenberg, Alessandro Nivola and Imogen Poots are also part of the cast.

The Art of Self-Defence is set to release June 21, 2019.

All photos: Screenshots
Facebook Conversations
COMMENTS
Comments are moderated and generally will be posted if they are on-topic and not abusive.
For more information, please see our Comments FAQ