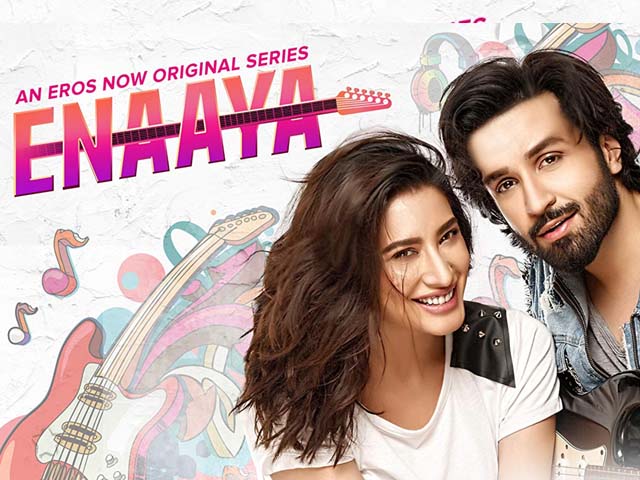 ---
We hope Pakistan's future web series won't be as bad and disappointing as Enaaya
The only good thing about Enaaya, besides Hayat's performance, is that it paves the way to think beyond dramas.
---
It's refreshing to see Pakistani filmmakers enter the realm of web series for the very first time. Enaaya, Pakistan's first ever web series is available on Eros Now, a Mumbai-based entertainment platform, and stars Mehwish Hayat in a lead role. Other actors starring in the web series include Azfar Rehman, Faryal Mehmood, Rabab Hashim, Asad Siddiqui and Waqar Gothra.


This 12-episode web series is written and directed by Wajahat Rauf who earlier directed popular releases such as Karachi Se Lahore and Lahore Se Aagey. So what exactly does this six-hour long web series have in store for viewers?




The story of Enaaya focuses on a group of urban, college-going teenagers. The main character of the story is Enaaya (Hayat) who lives alone with her mother after her father abandons the two of them.




Enaaya has moved from Lahore to Karachi where she befriends Maryam (Hashim). One day, Jimmy (Rehman) and his band mates, Rasiq (Siddiqui) and Mikoo (Godhra), hear Enaaya sing in the college auditorium. They then try their best to convince her to join their band as the lead vocalist, which she agrees to, and so begins their journey together.




Enaaya is basically the story of what happens once the lead vocalist joins the band, how she manages to pursue her dream of becoming a singer, the love triangle that unfolds between Jimmy, Enaaya and Faryal (Jimmy's girlfriend who is not at all happy about her bae giving so much attention to the new girl), and whether or not Jimmy and Enaaya end up together.




Performance-wise, Enaaya rests entirely on Hayat's shoulders; she looks good and performs well, but in a few places becomes too loud. Enaaya's character is quite multi-faceted and Hayat does a decent job with portraying all the different dimensions. Rehman, on the other hand, isn't very impressive, largely because his character itself is quite plain, with little or no dimensions. He plays the typical teenage heart-throb and doesn't have much to offer in terms of performance.




Mehmood in her 'jealous girlfriend' avatar manages to act quite well in a few scenes where she displays her anger and outrage.

Hashim and Siddiqui too are satisfactory in their respective roles.




Godhra, however, performs especially bad, as does the actress playing Enaaya's mother. The remaining cast doesn't leave a lasting impression either.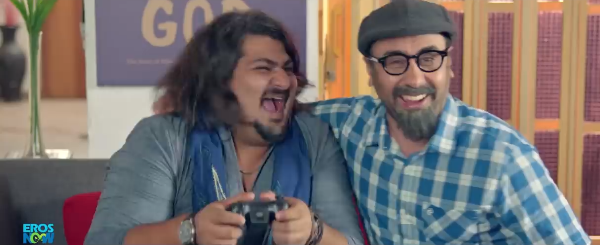 Considering that the series is apparently a musical, Enaaya fails to deliver good music. None of the songs from the web series are good enough to even remember and they certainly can't be listened to more than once.

The script of Enaaya is very weak and lacks the ability to glue the audience to their seats. The series is bereft of any interesting twists and turns, which are a must-have for any web series to be successful.




The story, divided into 12 episodes (25 minutes each), isn't well written and put together at all. This is the reason why Enaaya at times appears to be very tedious and slow-paced.

There aren't any interesting dialogues or punchlines which stay with the viewers. The attempted jokes fall flat and don't leave any impact.




Enaaya leaves you confused and with a lot of unanswered questions –will there be another season of Enaaya? If yes, this is probably not a great decision, seeing as how the first season miserably fails to engage its audience.

Perhaps the only good thing about Enaaya, besides Hayat's performance, is that it paves ways for the Pakistani entertainment industry to for once think outside the realm of TV dramas and be creative enough to enter the world of web series.




After Enaaya, it is expected that other filmmakers and directors will similarly venture into web series as well. But the key to any successful web series is its content, so any future filmmaker should definitely make sure that the content they have is worth creating a web series on.



All photos: Screenshots
Facebook Conversations
COMMENTS (1)
Comments are moderated and generally will be posted if they are on-topic and not abusive.
For more information, please see our Comments FAQ