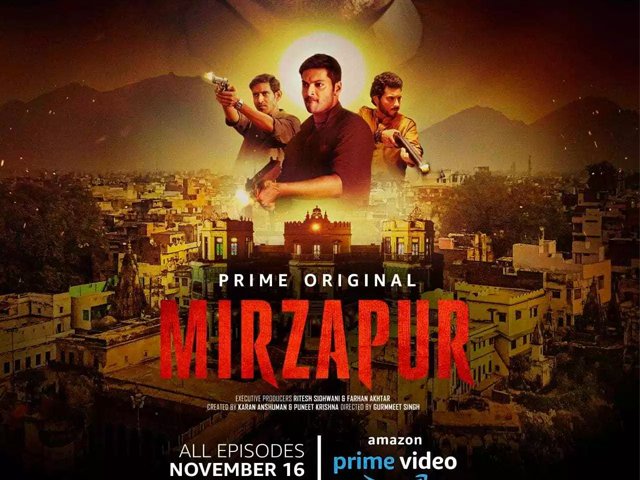 ---
In terms of script and execution, Mirzapur is far better than Sacred Games
Mirzapur appeals largely to younger audiences because of the excessive bloodshed, profanities and the emphasis on sex.
---
Web series are a game changer for filmmakers and storytellers alike. After the popularity of Sacred Games on Netflix and Inside Edge by Amazon Prime, the latter is back with yet another web series called Mirzapur.


The plot revolves around Akhanda Tripathi, also known as Kaleen Bhaiyya, because he deals with the buying and selling of rugs and carpets. Akhanda is a don who rules Mirzapur, quite literally. Interestingly though, his only son Munna Tripathi is entirely out of his control and constantly misuses his power and position, constantly landing himself in some sort of trouble or the other.

One day, Munna crosses paths with Ramakant Pandit, a lawyer and father of Guddu and Bablu. Both Guddu and Bublu violently attack Munna and his friends and are brought before Bhaiyya to receive appropriate punishment for their actions. Bhaiyya is impressed by their potential and instead of punishing them, gives them the opportunity to either join his gang or face the consequences of attacking his only son. Both Pandits are left with no choice but to accept Bhaiyya's offer. Soon, owing to Bablu's genius and Guddu's 'do or die' principle, Bhaiyya's business starts to prosper and they both become his loyal subordinates. Munna meanwhile feels jealous and unsuccessfully continues to scheme against the two every chance he gets.

Mirzapur is the story of how two young boys nervously and unwillingly enter the underworld; a world where firing a gun is considered fun and usurping someone else's position is the only motivation. How these two stand up against the lord of Mirzapur, knowingly or unknowingly, is what this web series is all about.

Mirzapur is filled with violence, gore, slightly sexually provocative scenes and a whole lot of gaalis (expletives).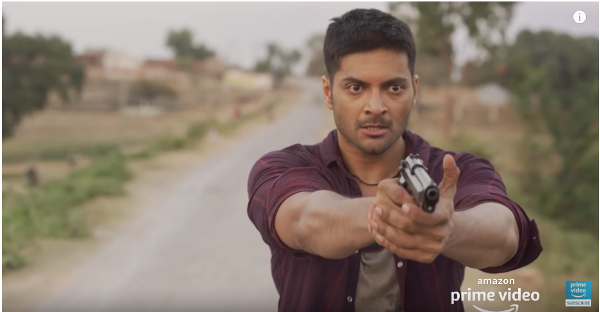 Performance wise, every character leaves a lasting impression. Pankaj Tripathi is brilliant as Bhaiyya, beautifully balancing both elements of terror and composure. A few of his scenes with his wife Beena and his sons Munna and Guddu are particularly noteworthy. Ali Fazal as Guddu goes through a huge transformation for the role, evident from his physique, mannerisms and expressions, appearing as never before seen by the audience. Vikrant Massey as Bablu appears relatively brainy. From his attire to his moves and from his dialogues to his delivery, Massey makes his character relatable and believable.




Divyendu Sharma too tries his best to bring Munna to life, but the character is presented with so many different facets that the audience is often left feeling confused and overwhelmed.

Kulbhushan Kharbanda delivers well as Bhaiyya's father, and although he doesn't get a lot of stage time, his dialogues and performance are both superb. He proves that once a 'Shakaal', always a Shakaal; composed yet furious.




The actresses prove equally impressive. Rasika Dugal, earlier seen in Kissa and Manto, surprises her audience with her impeccable performance. Cast as Bhaiyya's scheming and plotting second wife, she is sexually dissatisfied with him and power-hungry by default. Dugal plays an interesting character, which seems to have some similarities to Nimmi from Maqbool. All in all, Dugal pulls off her character effectively and leaves an impact.

Other female actresses, namely Shweta Tripathi as Golu, Shriya Pilgaonkar as Sweety and Harshita Gaur as Dimpy don't fail to impress either. Also worth mentioning is Shaji Chaudhary, who plays Maqbool and was last seen in Thugs of Hindostan as Bhurelal. Despite having very few dialogues, the actor gives an impressive performance.




This web series builds up well, has distinctive characters, good dialogues and a decently written story. Despite all this, the story keeps on going off track or falls flat after building up the initial interest level of the audience, and this pattern continues. Often scenes appear stretched and there is a lag in effective story telling. It is these factors that make Mirzapur a less-engaging series than other similar shows.

Based on the script and its execution, Mirzapur is far better than Sacred Games. Understandably, Mirzapur appeals largely to younger audiences because of the excessive bloodshed, profanities and the emphasis on sex. There are a few scenes that don't make a lot of sense and are only forced into the story to make it appeal to younger crowds. Multiple relationships are left underdeveloped and certain sexual encounters are shown without any further development.




However, those who have already seen Gangs of Wasseypur and Sacred Games will know that there is no real similarity between these shows and Mirzapur. Although there is an abundance of expletives and sex scenes in all three and all three are based in the underworld, the similarities stop here. Gangs of Wasseypur has a very different plot and the characters are denser and darker than what Mirzapur has to offer.

On the contrary, Sacred Games is a story between a cop played by Saif Ali Khan and an underworld gangster played by Nawazuddin Siddiqui. Paralleling these shows for the sake of comparison alone doesn't serve much purpose.

Perhaps Mirzapur should be enjoyed the way we enjoy most things coming out of Bollywood: as pure, unadulterated entertainment.

All photos: Screenshots
Facebook Conversations
COMMENTS
Comments are moderated and generally will be posted if they are on-topic and not abusive.
For more information, please see our Comments FAQ