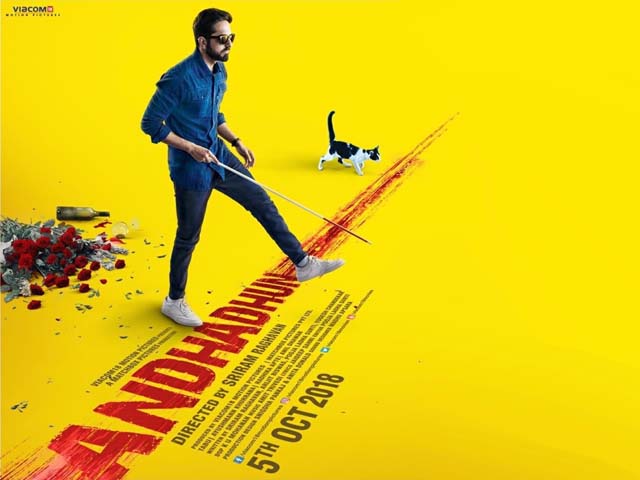 ---
Even Ayushmann Khurrana's brilliant acting could not save Andhadhun from its many blind spots
The screenplay and script could have been more stimulating, the only thing covering up this mess are good performances
---
Not many Bollywood directors have tried their luck making films about blind protagonists, one can only recall a handful of movies such as Qatl (featuring Sanjeev Kumar), Aankhen (featuring Akshay Kumar, Paresh Rawal and Arjun Rampal), Black and Sparsh. After a long hiatus, Sriram Raghavan has come out with another film taking up this not-so-easy task.

Raghavan is the very same director who previously made films like Ek Hasina Thi, Johnny Gaddar, Agent Vinod and Badlapur. His filmmaking style has always been unique and distinct. In all of his films, characters are complicated, confused and exhibit a certain spontaneity. His latest venture is Andhadhun, which features Ayushmann Khurrana, Tabu and Radhika Apte in key roles. Due to a strong cast and a unique subject, everyone had very high expectations from the movie.


AndhaDhun revolves around Akash (Khurrana), a blind pianist, who one day bumps in to Sofie (Apte) and, as you predicted, they both develop feelings for each other. One day, an old film star, Pramod Sinha (Anil Dhawan), listens to Akash playing his piano and invites him over to his place to celebrate his wedding anniversary with his much younger wife, Simi (Tabu). When Akash visits Sinha's house, he witnesses his murder and this is where the story gets interesting since he is witness to a crime but is also blind.




When talking about performances, Khurrana as always adds a breath of fresh air to his character. Just like in his previous movies, Khurrana in Andhadhun is realistic, natural and believable. This is hands down one of his most difficult roles and he manages to rise up to the challenge and impress his viewers. Tabu is tasked to play a complex character and she does so with gusto. She is a veteran and once again proves that she can pull off any kind of intricate character with ease. Apte puts forth a decent performance as well and is effective as Sofie.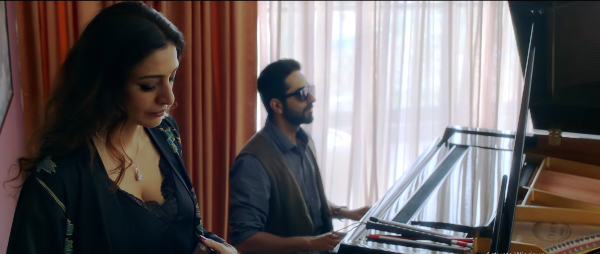 Zakir Hussain has a limited role in the movie but performs it really well. There are many instances in this movie where only through mere gestures, he has proven his strong acting skills. Dhawan is seen after a long hiatus in this movie and those who have seen his films from the 70s and 80s will be able to identify that his acting hasn't changed a bit.




When making a good thriller, direction is probably the most important thing. Conveying the message of the thriller, while also keeping the audience on the edge of their seats, is a result of crisp direction. Raghavan tries to do justice with his direction, however, unfortunately, there are moments where things get out of hand and the movie seems a little hauled. The screenplay could have been more stimulating and the script isn't out of the ordinary, the only thing covering up this mess are good performances.




The second half of the film moves at a turtle's pace and is stagnant. Characters start to disappear and appear out of nowhere, without making any sense in the plot. The story gets a little jumbled up and hasty post-interval, leaving the audience to calculate everything on their own. The thriller falls short of the one job it was supposed to do: be engaging.




The background score of Andhadhun is captivating but none of the songs stand out as such. The movies's plot is inspired by a short French film titled The Piano Tuner. Raghavan added multiple characters, intertwined a few additional tracks and made a feature film out of it. But the fact is, besides good performances, average direction and a decent background score, Andhadhun fails to amaze. The movie will be liked by those who are ardent thriller fans and watch films for first-rate performances, but for those who look for logical and smart entertainers, this film won't be as impressive.



All photos: Screenshots