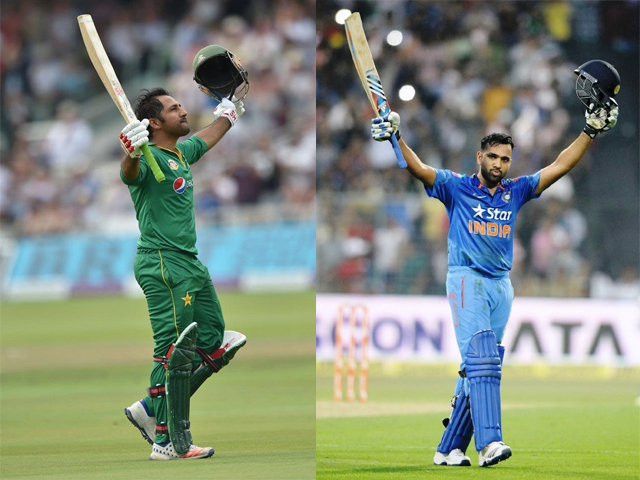 ---
Pakistan need to get over the 2017 Champions Trophy high, because tomorrow won't be easy
The Inzamamul Haq-led selection committee inducted only Nawaz to aid Shadab Khan, and this is where our problems began
---
The proverb "cricket – the game of glorious uncertainties" is probably taken way too seriously by Pakistan. Before the start of the Asia Cup, many cricket pundits were deeming Pakistan as their favourites. But thus far, it has been a story of tremendous crests and troughs as far as the graph of Pakistan team's performance is concerned.

Apart from the game against Hong Kong, the men in green shirts have found themselves in all sorts of trouble. Against India, intent was missing altogether. Indian fielders, making their own blunders, were aiding Pakistan as they dropped five catches in the outfield. Despite this, the Pakistani team was all out on 162. Sadly, there was nothing spectacular to discuss about the game. Pakistan probably needed that defeat to come out of the post-Champions Trophy euphoria. The team needed to be jolted awake so that it can come back with a bang.

Below is a dissection of Pakistani team's performance, hopefully things change soon (read: by tomorrow) before it's too late.

Spinners-less squad

From the day the squad for Asia Cup was selected, it was crucial to maintain the right balance. There were arguments going in about whether to go with a heavy dependence on pace attack or to field three pacers and two spinners. Amidst the criticism of including specialist spinners, Inzamamul Haq-led selection committee decided to induct only Muhammad Nawaz in the 15-member squad to aid Shadab Khan. This is where our problems began. All major participants of the Asia Cup inducted specialist spinners in their ranks. Whether it was India's Kuldeep Yadav-Yuzvendra Chahal, Bangladesh's Shakib Al Hasan or Afghanistan's Rashid Khan-Mujeebur Rehman; all Test playing nations were heavily reliant on their spin armoury, which UAE conditions demanded.

Mickey Arthur and Sarfraz Ahmed certainly missed the trick here. Since Shadab's absence really hurt Pakistan last night, it is now imperative to find a way to include Nawaz and Shadab in the playing XI.

Centre of hope

Before the tournament started, Fakhar Zaman was entrusted to carry the burden of batting. There were so many expectations attached to him, not just by the team or the media, but the whole nation pinned their hopes on this talented batsman. I believe that may have led to undue pressure on him and his skills collapsed on the field. Yes, he made the record double ton and was scoring consistently for the last six months or so, but to rely completely on a player who is aggressive in his style of play and likes to take on the opposition from the word go is unjustified. Building a partnership around a player like Zaman will not bear fruit. If he scores quickly upfront, it's a bonus, but if he fails, all the pressure trickles down to the middle order.




This is exactly what happened with Pakistan. Zaman bagged consecutive ducks both against India and Afghanistan. Unfortunately, it was also the first time that he did not manage to make any runs against India.

Same is the case with Mohammad Amir. He has been out of form for quite some time now. He remained wicket-less in his last nine ODIs, yet the team management banked heavily on him. It is true that Amir on his good days is a force to be reckoned with; however, if he is unable to find his rhythm, the team should look for other better options.

Junaid Khan proved time and again that he can bowl better in the UAE conditions, his records on these pitches has been superb. Moreover, he has a lot of experience on these pitches since he played half of the matches of his career in the UAE. Despite this, he has failed to get the skipper and coach's attention. In my opinion, he should have been the first choice to replace Amir.

Instead of him, Pakistan relied on the experience-less trio of Hasan Ali-Usman Shinwari-Shaheen Afridi against Afghanistan. This led to the Afghanis scoring above 250.

Below par Sarfraz

In his outings this year, Sarfraz has managed only one score which was above 50 with an abysmal average of just 18. As a skipper, it was his responsibility to step up and build a good partnership with Shoaib Malik against arch rivals India. However, his shot selection made no sense at all.

What is more disheartening is that he is unable to find his right position in the batting lineup. It looks as if number five is also not suitable for him (although his last ODI 100 came against England at Lords batting at number five). A team always looks up to the captain in tough situations but so far he is lagging far behind with the bat. He yells at the fielders during fielding which is understandable but not performing with the bat lessens your respect as a skipper in the dressing room, which ultimately brings more pressure on the leader.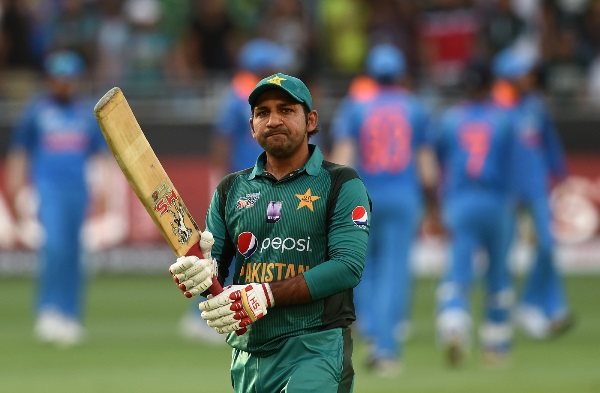 I do not doubt his abilities at all, but it is high time that he gave himself more time on the crease. Even last night, he did not look comfortable and got out on full toss. Once he starts to spend more time on the crease, he will be able to score more runs and increase his average.

Decision Review System dilemma

Against India, DRS didn't really come into play. But it was definitely a horrible way of losing the review in the very first inning of the game against Afghanistan. Shinwari was bowling from over the wicket and Mohammad Shahzad missed the ball which was angling outside and the ball struck into the pads, dead in front of the stumps. However, it was clear from the naked eye that the ball was pitched outside leg and the on-field call for not out was correct.

It was suicidal to challenge that call and the ball tracker easily affirmed the on-field call. Losing the review upfront always puts the captain under so much pressure. This has been the problem for the Sarfraz-led unit and needs to be fixed by the skipper for the games to come in order to turn the tables in favour of the green team.

What's next?

With just one day to get things in order, there are a lot of areas to improve really quickly. The batting lineup needs to understand that the wickets of UAE are not complacent; one can't hit through the line. Batsmen need to take time and craft the innings like Malik did last night.

Malik showed the team how targets like 250 are chased. Babar Azam and Imamul Haq did form a great partnership, however, it is still no less than a sin when you start off well but go out scoring a measly 50. Our team does not have a stable opening partnership as such. Hence, we need a complete overhaul in the next 24 hours or so.




Pakistan still needs an experienced player in the bowling line up. Amir is not taking wickets, but he brings himself a handy experience and he delivers economical spells. Shinwari and Shaheen still need to learn the art of bowling on good areas of the pitch and Hasan still needs a helping hand in the shape of either Amir or Junaid.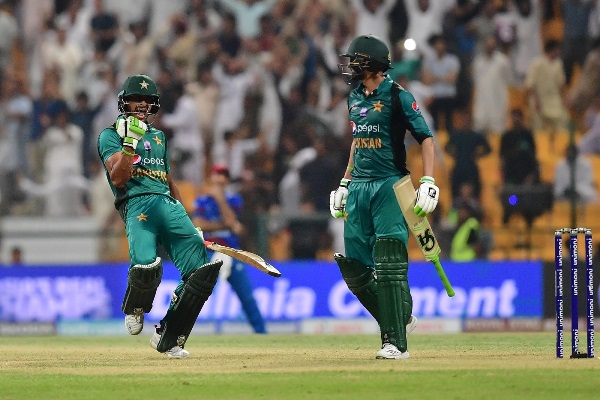 In the game with India, Pakistan needs to be very smart with their game plan. India is coming in with thrashing victories against Pakistan and Bangladesh; they are also at the top of the table right now. Pakistan needs to settle the position of Sarfraz and Asif Ali. The latter is clearly not a player who can perform consistently. It seems like we have found another Shahid Afridi in him as far as consistency is concerned. Zaman needs to fire up and Azam needs to play till the 50th over.

Pakistan needs to find a way to score above 250 and if that happens, we will have a greater chance. Pakistani bowling can defend a score like that, especially since Indian team's middle order has not been fully exposed yet. Just a reminder that India was unable to reach the 300-run mark even after getting a good start from Shikhar Dhawan and Rohit Sharma.

Apart from assuming a close contest between arch rivals, I still give India an upper hand for Sunday's game just because of their settled bowling attack. Bhuvneshwar Kumar and Jasprit Bumrah are getting the job done and the spin duo of Yadav and Chahal are going strong.

Pakistan, it won't be easy!




Here is hoping though and keeping fingers crossed for the blockbuster match tomorrow.