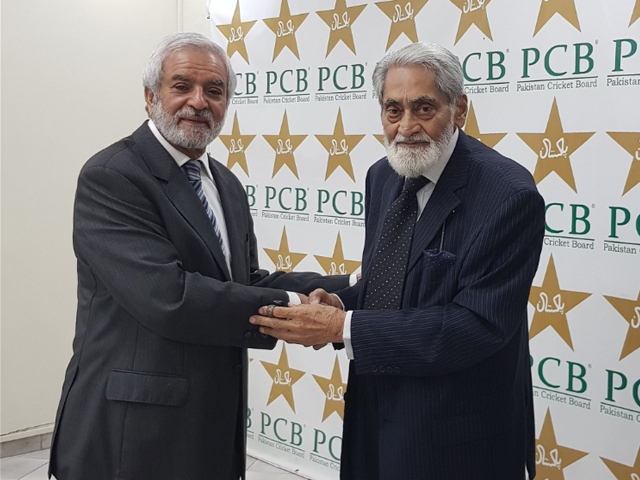 ---
Ehsan Mani: For the first time in a very long time, PCB is in capable hands
In contrast to previous chairmen, who had little background in cricket, he brings a wealth of experience to the table.
---
They say there is no suspense in inevitability, and Najam Sethi may have sensed that his goose was cooked when Imran Khan was sworn in as prime minister. As Sethi inevitably resigned, former International Cricket Council (ICC) President Ehsan Mani was named his successor. An appointment which was made official yesterday, after Mani was elected unopposed as the new chairman of the Pakistan Cricket Board (PCB).
Mr. Ehsan Mani has been elected Chairman PCB by the Board of Governors (BoG.) Mr. Mani was elected unopposed in the BoG meeting convened at the Gaddafi Stadium, Lahore today for a period of three years. pic.twitter.com/Bd893OwN1L

— Pakistan Cricket (@TheRealPCB) September 4, 2018


As a replacement for Sethi, there are only few candidates (Sethi included) better equipped and more qualified to run the PCB than Mani. In contrast to previous chairmen, who have had little background in cricket, Mani actually brings a wealth of experience in cricket administration to the table. His sterling reputation for being a trustworthy and honest man with a worldly view is just one reason why he has enjoyed such a long and fruitful relationship with the ICC. After representing the PCB from 1989 to 1996, Mani spent a lengthy tenure in the ICC which saw him appointed in various key positions such as chairman of the ICC finance and marketing committee and vice president of the ICC executive board.

In 2003, he was appointed the president of the ICC, which despite being a ceremonial position, helped him earn a lot of goodwill among member boards by the time of his departure in 2006, due to the help he provided them in various areas. Time and time again, he has also helped Pakistani cricket in an advisory capacity. However, as PCB chairman, the challenges Mani will face will be completely alien compared to the ones he faced at the ICC.

Here are just some of the challenges that await him in his new role:

Dwindling state of domestic cricket

At present, there is perhaps no area in more dire need of attention than Pakistan's domestic structure. Just recently, former captain Misbahul Haq brought to light the truly deplorable dressing room of the Lahore City Cricket Association (LCCA) ground, which gives a general idea of the kind of facilities players regularly encounter in domestic cricket. But apart from the run-down nature of the stadiums and the lack of facilities, there also happens to be no proper infrastructure in place for grooming our players and helping them hone their skills at an early stage.


This is not a storeroom.This is LCCA ground's dressing room currently hosting first class match between SNGPL&Lahore whites.Six test players are playing in this match.I think players deserve better than this.Outfield and pitch is also not encouraging for cricket. pic.twitter.com/xpJ8RMSkkF

— Misbah Ul Haq (@captainmisbahpk) September 2, 2018


Moreover, the PCB, through a combination of negligence and incompetence, has actually worked steadily to run our premier domestic first-class tournament, the Quaid-e-Azam Trophy, into the ground with each passing season. The disparities between regional teams and departmental teams have already ensured that the playing field is not levelled. However, through gruelling schedules, a constantly changing tournament format and some truly horrendous pitches, the PCB has only made things worse.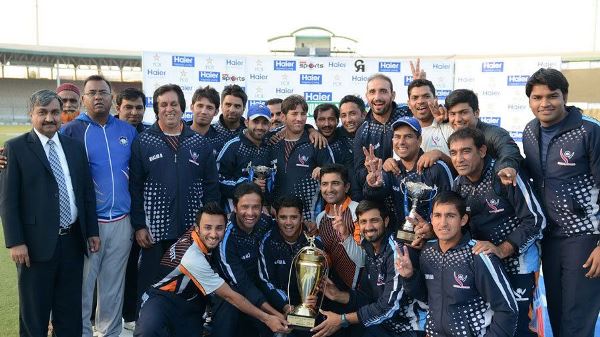 The issue of the quality of pitches is particularly serious, and the previous season saw matches which rarely went past the second day with 20-24 wickets often falling in a single day's play. The quality of pitches can be put into perspective by the fact that only one batsman, Saad Ali, accumulated 500 runs at an average of 50-plus (minimum 10 innings) last season and the average first innings total was 235, the lowest among all domestic first-class competitions in the world. And since matches rarely went to the third day, the need for reverse-swing and genuine pace, which used to be a pre-requisite for surviving on Pakistani pitches, was largely negated. Moreover, spinners who rarely got the chance to bowl on a wearing pitch were being used for containing runs rather than picking up wickets.

Put all these things together and what you have is a tournament that is not only working against the goal of producing quality players but also effectively taking our cricket backwards.

The curse of former cricketers

In Pakistan, former cricketers seem to enjoy a level of influence uncommon for former cricketers in other countries. Not only do they seem to have the exclusive rights to criticise our players on various media outlets, but some of them seem to have some sort of a lifetime association with the PCB that sees them returning to key positions within the board, despite failed stints in the past. Iqbal Qasim, Wasim Bari, Javed Miandad, Moin Khan, Abdul Qadir and Intikhab Alam are just some of the names that Mani should avoid like the plague.




He needs to steer clear of players turned selectors/coaches/administrators that have either contributed to the decline of Pakistani cricket over the past decade and a half or have done absolutely nothing to quell it. Among these, the likes of Qasim and Bari represent chief selectors who showed no signs of moving ahead and were instead content with selecting tried and tested failures that constantly let the team down. Haroon Rasheed, Qadir and Moin were more or less extensions of the same idea as chief selectors. While Miandad, who already had three failed stints as Pakistan's head coach between 1999 and 2004, found himself being appointed director general of the PCB under Ijaz Butt's tenure, a ceremonial position with vaguely defined responsibilities but one that allowed him to collect a massive cheque every month.




Former cricketers have an overbearing presence in Pakistani cricket, and while some genuinely possess the ability to make worthwhile contributions, it is important for Mani to look past a select few who have failed to make any difference in the past.

Efficient running of the PCB

Being a direct appointee of the prime minister, Mani inevitably brings with him many of the ideals and aspirations of the current government. And with the government leading a crackdown on systematic corruption, it's only fair that the same is done for the PCB. As many people may know a recent news report suggested that the State Bank of Pakistan would soon be carrying out an audit of the PCB and all three editions of the Pakistan Super League (PSL), sanctioned by Finance Minister Asad Umar.

The reason being that significant discrepancies were reported in regards to awarding of major contracts which led to heavy financial losses to the board, whereas a number of important appointments were said to be made on the basis favouritism. Apart from this, unnecessary expenses on foreign visits, opening ceremonies and salary bonuses have worsened PCB's financial position, which despite the emergence of the PSL, is not considered to be a profitable cricket board.

All this suggests that PCB as an organisation is rife with many of the same issues that currently plague so many of our institutions. It is bad enough that Pakistan has to host all its international matches in the UAE, which brings with it a crippling financial cost. The addition of inefficiency within the organisation only makes things worse. One challenge that Mani will face will be ensuring the PCB is an efficiently run and profitable organisation, free of any sort of corruption, nepotism and incompetence. Mani's extensive background in finance means he is qualified enough to understand these problems and eradicate them, but only time will tell whether he and the people he appoints actually can.

Whether Mani actually rises up to the challenge is something we will just have to wait and see. But if there's one thing that can't be questioned, it's the fact that for the first time in a very long time, the PCB is in capable hands.