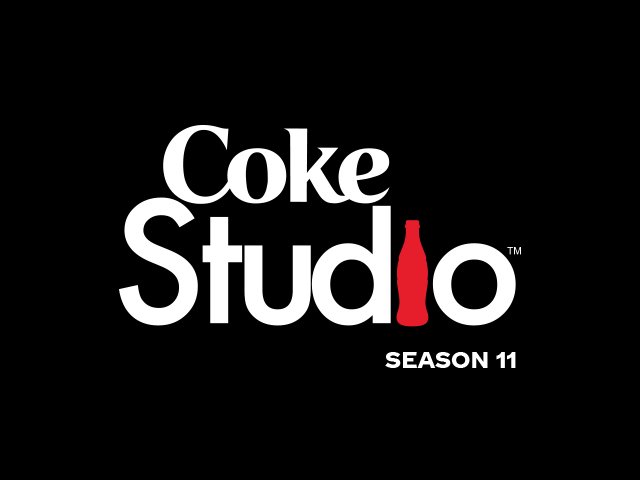 ---
Coke Studio: New season, new talent, new genres – but is that enough?
Their efforts to bring diversity to Coke Studio are praiseworthy, but the quality of music shouldn't be neglected
---
Coke Studio launched season 11 with Faiz Ahmed Faiz's Hum Dekhenge, and let's just say our expectations were sky high due to this beautiful rendition. We were thrilled that the lesbian, gay, bisexual and transgender (LGBT) community was represented on such a prominent platform, like any other artist. They showcased inclusiveness by involving various cultural backgrounds, along with certain renowned and raw talent, leaving us eager for more.


However, perhaps we spoke too soon.

Let's take a look at all the tracks that have been released so far, starting from the best to the worst, based on my preference.

Episode one: Shikwa/Jawab-e-Shikwa

It is courageous in itself that Coke Studio dared to touch the century-old poems written by the legendary Allama Iqbal. That being said, Natasha Baig has done justice with her powerful vocals. It was particularly impressive that she didn't get lost in the electric guitars and loud drumming.

As the song takes a turn and becomes a qawwali, Fareed Ayaz and Abu Mohammed blow you away with Jawab-e-Shikwa, making the melody truly exceptional. Yes, I had tears in my eyes, with goose bumps all over – this track holds the power to spiritually elevate the audience.


Episode two: Runaway

This was a soothing melody by the American duo of Jahan and Yasmine Yousaf – professionally known as Krewella – in collaboration with Riaz and Ghulam Ali Qadri. The father-son duo was absolutely flawless in the song, with the powerful folk complimenting the soulful track by adding more substance to it. Although the fusion of soul and folk was a great idea, there was still something missing. Despite Krewella's beautiful vocals, I wasn't feeling a connection with their part.


Episode one: Main Irada

It's fascinating that this song had such a strong social message, yet was melodious with a simple yet polished musical arrangement. Rachel Viccaji has proven to be an extremely talented singer, and her vocals complimented Haniya's pretty well. Shamu Bai added a wonderful traditional twist to the track; her crisp vocals were exceptionally magical. Not to forget, Ariana and Amrina chanting "Pareek" in the background gave it an entirely unique essence. And the use of women from diverse backgrounds sharing the same stage made this song incredibly empowering.


Episode two: Gaddiye

Going forward, this track by the legendary Attaullah Khan Esakhelvi alongside Asrar was surprisingly decent. High energy modern-folk performances are a tricky business, and many fail to deliver accordingly. But these artists did not disappoint, the vocals weren't forced and complimented each other well, while the musical arrangement was also organised in a structured way.

Having said that, was it a memorable performance? No. I wouldn't have this song on repeat in my playlist – it's only a one-time listen.


Episode one: Rap Hai Saara

After following Lyari Underground's (LUG) inspiring journey, I didn't expect this song to turn out the way it has. It starts getting monotonous after a while, perhaps due to the constant chanting of the title. Their rapping wasn't great to say the least, and it just didn't sound good to the ears.

Young Desi, however, added more energy to the song; his entrance was interesting and his rapping didn't sound forced, unlike LUG's vocals. It's a shame this song turned out to be a disappointment, as this genre was relatively unexplored by Coke Studio.


Episode one: Baalkada

The transgender duo – Lucky and Naghma – surely made this track their own, alongside Jimmy Khan's vocals. But that might be the only thing I am sure about when it comes to this performance, since it has left me puzzled in every other way.

The tempo of the song did not work for me at all; the chorus was needlessly all over the place, despite the intro being relatively interesting. The producers, Ali Hamza and Zohaib Kazi, could have done justice by correctly using these talented artists. Instead, they decided to be playful and funky, hence failed to deliver a decent performance.


Episode two: Ghoom Charakhra

It is known that anything Abida Parveen touches turns into gold, so there is no denying the fact that this track too, is effective. However, that's all it is – effective.

This highly anticipated performance isn't an utter disappointment, but it isn't as iconic as it could have been. It's not easy to sing Hazrat Shah Hussain's mystic poetry, and Ali Azmat was not the correct singer for it – his presence was almost unfelt throughout the track.


Episode two: Rasha Mama

This Pashto track featured the "Queen of Pashtun folklore" Zarsanga, alongside the lovely Gul Panrra and Khumariyaan. There is no going wrong with Zarsanga, as she is known to spread magic via her powerful vocals, and she doesn't disappoint in this song either.

However, there is the need to question the structure of the performance. Why does Panra repeat the same verses (as Zarsanga) in a more contemporary style? If they were trying to reveal the evolution of Pashto folk, then it could surely be done in a better way – without repetition. The producers could have done justice to it by giving each artist their own moment to shine. For instance, Khumariyaan should have been given their respective importance, but instead their talent was neglected in this track.


It's important that as things go forward from here, the producers focus on delivering decent performances, rather than trying too hard to be innovative. Of course, their efforts have been praiseworthy in terms of bringing diversity to Coke Studio, but on a separate note, they shouldn't be neglecting the quality of their music. Therefore, let's hope the upcoming episodes are more memorable, unlike what we have seen thus far.