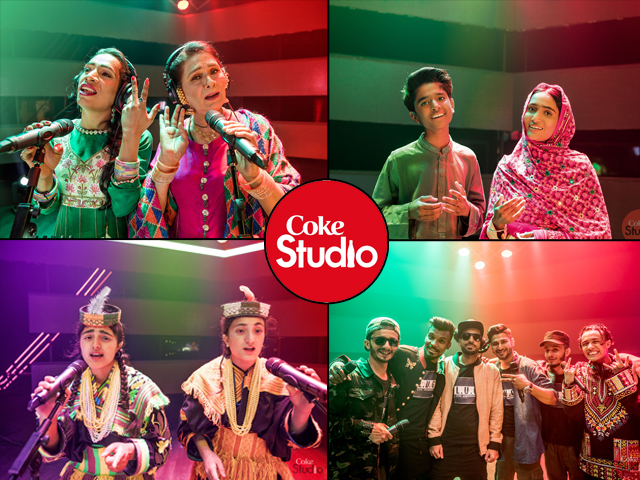 ---
Coke Studio season 11 shows how beautifully diverse Pakistan is
Through inclusivity and giving young talent a chance, it has taken on a responsibility that most media platforms...
---
In the midst of an agonising election season, and after the incredible success of Coke Studio Explorer, we just witnessed the release of the Coke Studio season 11 trailer. Leaving us utterly speechless with its ravishing and inclusive rendition of 'Hum Dekhenge' by Faiz Ahmed Faiz, the song previewed many of the artists who will make their Coke Studio debut this season.


Coke Studio has perhaps finally caught on to showcasing new artists that needed mainstream public attention for so long. These new artists are not only well-versed in their melodic symphonies, but also carry a cultural reminder, exemplifying what Pakistan's diversity means. We also saw some of our favourite legends from previous seasons such as Abida Parveen, Ali Sethi, Ali Azmat, and the dynamic duo, Momina Mustehsan and Asim Azhar make a comeback. The song gave us promising scents of exciting music, culture and youth.

https://twitter.com/someaningless/status/1020992929115123712




Here are three things to look forward to in this season:

1. Inclusive environment

After the country had shown incredible support for Marvia Malik, Pakistan's first transgender news anchor, the whole nation has come to celebrate a certain sense of inclusivity and tolerance, or at least has taken the first step towards it.

Thanks to some of the more prominent media platforms and influencers like Muniba Mazari, Bijli and Roshni Baji, from the transgender community, have entered the limelight into mainstream treatment. However, Coke Studio has taken it a step further by including two trans women as part of their season 11. Lucky and Naghma, the two names that have become the centre of attention for holding the song's representation on social media, are heard voicing the verse,

"Jo main bhi hun aur tum bhi ho"

(What I am, and you are too)

The verse gives a strong message of trans equality and integration into the society as they still face major disparities in all institutions of social life. Education, economics and employment are still forms of sparse convenience for them. The line perhaps tries to award a sense of affiliation that "we are in every way as human as you are".


Not only has Coke studio introduced transgenders this season, they have carefully selected them to sing the khalq-e- khuda (Jo mai bhi hun aur tum bhi ho) line, sending a very clear message to a lot of us who treat them differently. pic.twitter.com/hOJkJNtEud

— nma (@namaloomafraaad) July 22, 2018


Simultaneously, giving them a chance to showcase their talent means a more inclusive and tolerant media environment that channels down into public behaviour. Let us await, and show support, for Lucky and Naghma to leave us "shook" by the end of the season.




Side note: I've heard and seen the video at least 24 times by now, and my body fails to stop vibrating from the goosebumps and excitement that runs through me whenever these two cameo.

2. Hip hop

The preview song also gave us an insight on the more unorthodox genres of music that we are expected to hear from this season. Some of the more indigenous bands like Lyari Underground and Mughal-e-Funk will exhibit their music styles along with many other melodious musical concoctions.




Hip hop was not a very prominent musical form before some of the viral bands and singers like Young Stunners and Ali Gul Pir, with their satiric music, came onto the youthful trends. Then considering the growing social media influence and musical variability assorted by artists like Faris Shafi and Abid Brohi, the perception of hip hop and rap obscurity has changed.

However, these were all independent people making music to their liking and were not included in the mainstream television by big scale media companies. Now, because Coke Studio has involved Young Desi and Lyari Underground to the scene, we may witness a more wholesome lyrical ambiance after they give their drums a beat. This kind of gesture by Coke Studio gives everyone a taste of their preference.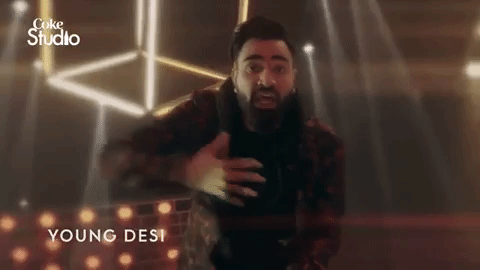 3. Culturally native artists

Throughout the years, Coke Studio has attempted to include more culturally diverse music by showcasing native artists and their music such as Mai Dhai and Arif Lohar. This season, accordingly, has seen the incredible addition of some of the growing bands like Khumaariyan, a Pakhtun amalgamation, and Sounds of Kolachi, along with the return of The Sketches, a celebrated Sufi band from Jamshoro, Sindh that last appeared in season four.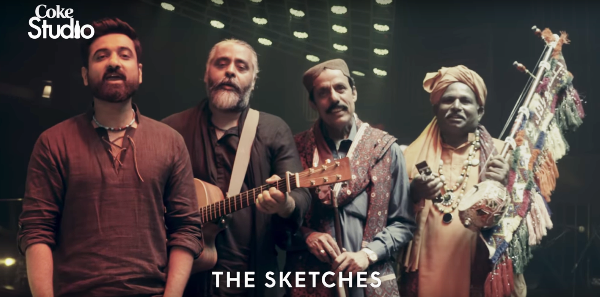 With the success of 'Pareek,' the Kalash culture is also represented in the season by the talented duo, Ariana and Amrina. As Vishnu and Shamu Bai stole our hearts in 'Faqeera', we will perhaps experience more heart-warming music by the young talents.




This season seems to have made a very strong effort to cast an all-inclusive and representative musical spirit, painting a vibrant picture of Pakistan for the world to see. It is perhaps to show us how togetherness is what makes us beautiful, to prevent a divide and to convey solidarity amongst the nationals. The culturally pluralist amalgamation was perhaps made also to make the election time a bit more peaceful.


Okay so um this years coke studio looking like it might just heal my soul and fix my life and teach me to feel all over again

— - (@maulana_banana) July 22, 2018


Overall, in the literal and metaphorical heat of the moment that Pakistan faces, Coke Studio has brought a breath of fresh air. Through showing inclusivity and giving a platform to young talent, it has taken on a responsibility that most media platforms should take. Perhaps this attempt would bring the country together through cultural exposure.


I think we finally have the best line up for #CokeStudio!!!! I AM OVERWHELMED @mzohaibkazi & @hamzasays thank you for bringing the spirit of coke studio back: https://t.co/urHCwoZb6U

— فریحہ ✪ (@fay_alif) July 22, 2018


Music has been a cohering force for many nations and such inclusivity will hopefully inculcate a sense of respect for the Pakistani social groups living in obscurity. Promoting tolerance and a sense of a unified national identity is the overarching theme for this season, as their motto goes, "celebrating unity in diversity". So let us hope this season brings all that we expect and more.

https://twitter.com/zeerakahmed/status/1021063797505748998

Cheers to season 11!

All photos: Screenshot