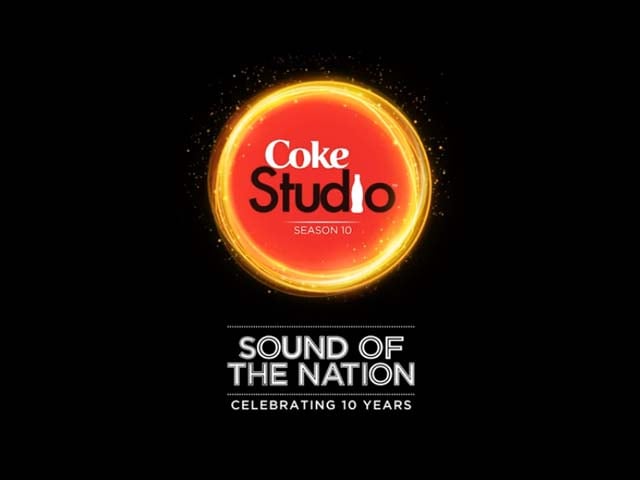 ---
The best and worst of season 10: Has Coke Studio lost its essence and attuned to mediocrity?
Coke Studio needs to up their game; while Faasle is the pick of the season so far, Ranjish Hi Sahi was a huge mistake.
---
Coke Studio is back and unlike the previous seasons, it has failed to impress us so far.


From the beginning, as we saw in their rendition of the national anthem, there were no goose bumps in sight. Now with the season moving forward, I wonder if Coke Studio has lost its essence and has adjusted to mediocrity.



Having said that, let's take a look at all the tracks that have been released so far, starting from best to worst based on my preference.

Episode two: Faasle

When it comes to vocals, 'Faasle' by Kaavish and Quratulain Balouch is my pick of the season so far. Jaffer Zaidi has done a remarkable job, as always. The 'Nindiyaa Re' singer usually manages to deliver and impress the audience with his soulful voice, and this time was no different. Balouch's vocals, on the other hand, complimented the song's lyrics as much as Zaidi's – the emotional connection was on point, making this song worthy to be on top of my playlist.


Episode one: Chaa Rahi Kaali Ghata

I still remember listening to Amanat Ali's version of 'Tujh Se Naraaz Nahi Zindagi' and instantly falling in love with his voice. Since then, however, he has failed to give a similar performance until now. His vocals are highly impressive in the song, thus I hope it manages to help revive his tumbling career. Similarly, Hina Nasrullah has shown impressive command over her vocals and it goes without saying that she has a beautiful voice.


Episode one: Allahu Akbar

Allahu Akbar appeals one's ear when compared to the others, thanks to the quality of vocals that Shafqat Amanat Ali and Ahmed Jahanzeb brought to the platform together. However, one is compelled to ask whether it is Coke Studio material or not. The only drawback is that the track takes time to grow on you as I could not instantly connect with it either.


Episode two: Tinak Dhin

'Tinak Dhin' by Ali Hamza, Ali Sethi and Waqar Ehsin turned out to be a pretty catchy track, however, it won't be wrong to say that it doesn't deserve to be heard more than a few times. The track did not need multiple singers as I feel it made the song way too diverse for my liking. Therefore, it would have been Hamza and Sethi if I were to choose. The background music complicated matters further. Therefore, the song is catchy, but needed to cut down on a few elements such as two singers instead of three and use lesser instruments as the background music was overshadowing the vocals.


Episode two: Sayonee

On the other hand, there are certain compositions which you should not even bother listening to, with 'Sayonee' being one of them. To my knowledge, this song is a classic and never really understood why. I cannot stand the original version and did not know it could be made worse, but Coke Studio proved me wrong. Why would they choose Rahat Fateh Ali Khan to perform this song out of all the singers? Yes, he is a great singer, no doubt, but he really did not make the song any better. With Khan's vocals, the rock genre element was completely gone, making the song completely flat, so much so that even Ali Noor failed to save the day.


Episode two: Muntazir

Despite being highly anticipated, 'Muntazir' by Danyal Zafar and Momina Mustehsan turned out to be an extremely disappointing performance. The vocals were messy with an entirely dull arrangement, but the one thing that kept the performance somewhat together was the chemistry between the pair.


Episode two: Jaan-e-Bahaaraan

Another weak performance that I nearly forgot to include is 'Jaan-e-Bahaaraan' by Ali Zafar. Not only did I forget its existence, I also feel that this version was needlessly upbeat compared to the original, and it did not sound good to the ears at all. I'm not even going to talk about Zafar's choice of Jack Sparrow-inspired attire.


Episode one: Ranjish Hi Sahi

Now let's come to the biggest disaster of Coke Studio, 'Ranjish Hi Sahi', a classic that can only be appreciated in its original form. This is one of the most soulful songs of its time which aptly depicts the heartbreak and pain in Mehdi Hassan's charismatic voice. I am in no way questioning and criticising Sethi's beautiful vocals, but trying to add his own flair to the ghazal was a huge mistake as the true essence of the song was completely lost. His performance proved that the composition was way too big for him – it would be for anyone, once you hear the original version.


I strongly feel that 

Coke Studio

 needs to be wiser in terms of song selection and singers should be assigned songs depending on their vocal range and not just because they're good singers. A diverse singer may be willing to take risks, but perhaps it is better to play it safe than be sorry later.


However, all hope is not lost as they have only released two episodes so far. It is very much possible that we may be in for a surprise in the upcoming episodes because Coke Studio holds the tendency to amaze us when we least expect it.