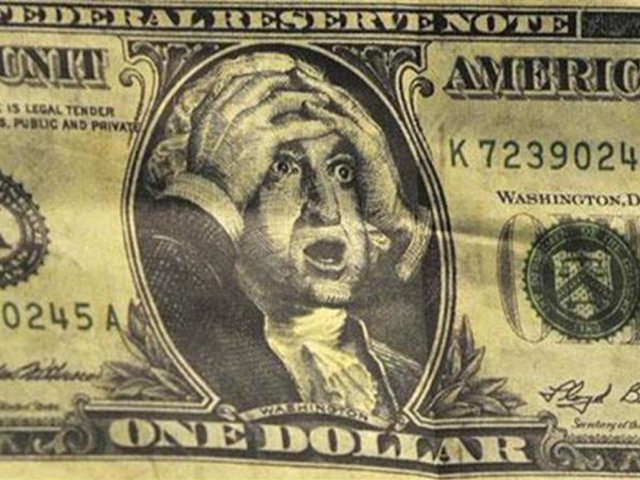 ---
The $$$ conundrum: Why are currencies around the world depreciating against the dollar?
In the case of Pakistan and Turkey, we should not confuse this currency depreciation as politically generated.
---
For the past few weeks, there has been an ongoing verbal war between the American President Donald Trump and Turkish President Tayyip Erdogan. The former has been pushing for the release of American Pastor Andrew Brunson from Turkish prisons. Brunson has been imprisoned in Turkey since 2016 on charges of aiding a Turkish coup against Erdogan, which was ultimately unsuccessful. Additionally, in his drive to make America great again, Trump has imposed sanctions and tariffs on Turkish imports. Consequently, there has been a drop in the value of the Turkish lira against the US dollar.

President Erdogan has taken full advantage of the situation to whip up nationalist support and step up the anti-America rhetoric. Muslim countries have not been far behind. Qatar has pledged a $15 billion investment in Turkey. Pakistan has launched a 'Buy Turkish Products' campaign to help Turkey. Imran Khan has called and assured Erdogan of Pakistan's support in the face of American oppression.

In light of Naya Pakistan, it is important to understand what is happening and why Pakistan needs to learn from this situation. In the past few months, the Pakistani rupee has also devalued sharply against the dollar. So has the Indian rupee. So has the Chinese yuan. And the Argentinian peso. In fact, currencies from pretty much all developing countries have depreciated against the US dollar in the past few months. Particularly, in the case of Pakistan and Turkey, we should not confuse this currency depreciation as politically generated.

At a high level, there are two reasons for this.

First, after the American recession of 2008, American banks (both central and commercial) started offering US dollar loans with negligible interest rates so that businesses and countries hit by the financial crisis could nurse themselves back to health. In the years that followed, the world was inundated with dollar-based loans igniting a spurt of development. Turkey was no different. Its banks and businesses borrowed money to fuel a boom in malls and real estate. Sounds similar to what has been happening in Pakistan in the past few years, doesn't it?

Second, in the past year or so, the American financial wizards decided that their economy had gotten strong enough. This means that the businesses and countries that interact with American trade partners were stable enough to start paying some interest on the money that they had borrowed without sinking the economy. As a result, the American Federal Reserve (Fed) has been steadily raising the official rate that banks can charge on loans. Now everyone that had borrowed money in US dollars, their interest rate became higher throwing them off balance. This is a dangerous imperative that may lead borrowers to default on payments because they can't make their debt payments. This includes everyone from South Africa to China.

In a nutshell, this is not a Turkish problem alone. Perhaps Erdogan is using this opportunity to further consolidate his support by framing it as an Islam versus America battle, but it has more to do with the shifting nature of debt markets between the developed and emerging markets. Western economists also point to the large public works projects with questionable returns that Erdogan has chosen to invest in. Critics argue about the lack of transparency and cronyism in his government as well. Again, does this not sound similar to what has been happening in Pakistan?

Pakistan is following a similar pattern. Though the Pakistani economy is much weaker than that of Turkey and on paper Pakistan has only a few creditors. One of them is the US, primarily through the International Monetary Fund (IMF). The other is China, which has a wide variety of Chinese companies working in Pakistan under the guise of China-Pakistan Economic Corridor (CPEC) projects. Unfortunately, if it gets too costly to borrow from the Americans, even Chinese companies may have to slow their work across the world. We don't have an answer to the accuracy of this statement because the CPEC projects in Pakistan are far from transparent. Second, we don't have a clear picture of how China is providing these funds.

Of late, there have been a multitude of television ads with Pakistani celebrities encouraging non-resident Pakistanis to do their qurbanis (sacrifice) in Pakistan and/or remit dollars to Pakistan to help their country shore up its foreign reserves. I believe this is too much to ask of non-resident Pakistanis. Particularly, our dependency on Chinese funding, our support of the Turkish lira and our casual acceptance of Saudi money at opportune times may look good on paper but does not help in the long term. Maybe if Mark Zuckerberg or Bill Gates decided to remit some money to Pakistan, it would help. Otherwise, Imran's incoming finance team needs to create policies that will allow the country to have a consistent cash cushion, withstand global currency fluctuations and reduce their reliance on foreign debt. Austerity measures by the government will also go a long way.

In any case, there is going to be a lot of pain before achieving any stability. And that will only happen if Pakistan works on implementing prudent financial policies from day one (this is already day eight).
Facebook Conversations
COMMENTS (11)
Comments are moderated and generally will be posted if they are on-topic and not abusive.
For more information, please see our Comments FAQ