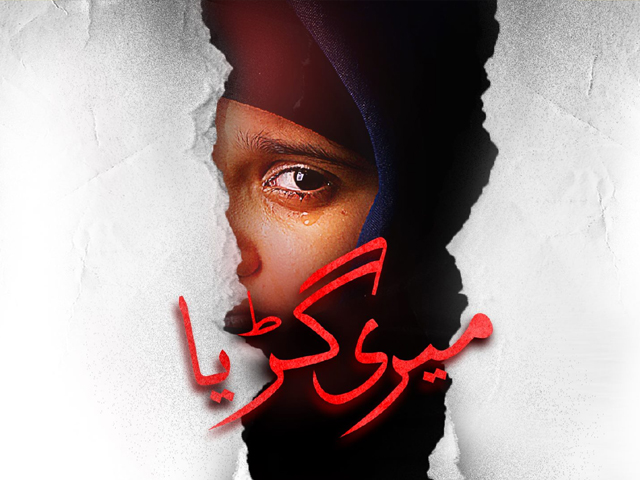 ---
5 reasons why every parent and child need to stop everything and watch 'Meri Guriya'
Its positive feedback and ratings shows that we are now open to topics we could not even think about discussing before
---
Our local drama industry has been producing hits after hits. Thankfully, now we are not just producing entertaining content but also emphasising on content that educates the masses. We weren't even done applauding the recently concluded Khaani, when we were graced with another amazing drama called Meri Guriya.

The serial brings to light one of the darkest and less-talked about realities of our society: child sexual abuse, rape and murder. Though not the first of its kind, Meri Guriya is inspired by a real story and realistically portrays the aftermath of such a horrendous crime.


Brilliantly scripted by Radain Shah and well directed by Ali Hassan, this depressing story is about a slum locality called Mirza Pur, where so far 12 young girls have been raped and the actual predator still roams around freely, despite police claiming to have caught several rapists. The latest victim is an eight-year old girl Abida, who is the youngest child of Shahmeer (Sajid Hassan) and Shehnaz (Sania Saeed).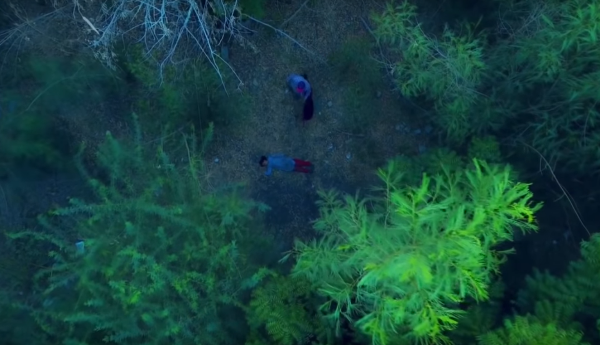 Shehnaz belongs to a lower-middle class family and is fighting hard to educate her three daughters, despite the rigid and conservative people she is surrounded by. On the other side of the story are Dabeer (Mohsin Abbas Haider) and Safeena (Sonya Hussyn), who reside in the same area and have just got hitched. Safeena supports Shehnaz in her fight to break the stereotypes surrounding educating girls and holds the same views as her. Her husband Dabeer owns a small grocery and game shop in the locality and acts very different from normal men. As the story progresses, we discover that Dabeer, who acts very quiet and reserved in front of people, has a monstrous side to his personality and turns out to be the real rapist.




While all the actors have given their best, Haider has done an extraordinary job. The versatile actor has played Dabeer so realistically that we can't help but cringe at his appearance and hate him from the core of our hearts. Nobody could have essayed the role as brilliantly as him. He is an actual power-house of talent.

Below, I list down a few extremely vital reasons why everyone should watch this drama and even make their children watch it:

1. Society's crystal clear picture

The eye-opening drama realistically portrays how we as a society deal with rape and sexual abuse. We do not bother much if somebody else's daughter has become a victim of such a horrific crime. We take it as usual news. Even people of the area where the crime has taken place, do not care much until it is their own daughter who is the victim.




Most people only care about the food that they will get to eat at the funeral. It is absolutely shameful that we have become so insensitive to news that should shake our souls instead.

"Woh log teesri galli mein rehtay hai, hum kyun apne gaanay band karay?" 

(Those people live three streets from here, why should we turn off our music for them?)

This dialogue from the drama, which was a reaction to the news of a child being raped in the locality, sums up our society's attitude.




2. Blaming the abused rather than the abuser

The drama highlights how in our society we tend to scrutinise a woman's behaviour. People, especially in conservative societies, always jump the gun whenever a girl does something that is unacceptable to them and blame the mother who "dared" to educate her child. Hence, they discourage education and state that this will only give the girl too much freedom.

Shehnaz, who is struggling to get her girls educated, is constantly demotivated by her mother-in-law who even dares to say:

"Jo maaein apne betiyon ko pairon pe khara karti hain, unn hi ki betiyan milti hai khaiton se."

(Those mothers who try to turn their daughters into independent women, eventually discover their bodies from the fields.)

Hence, whenever such a case happens, we blame the abused while the abuser hunts for his next victim.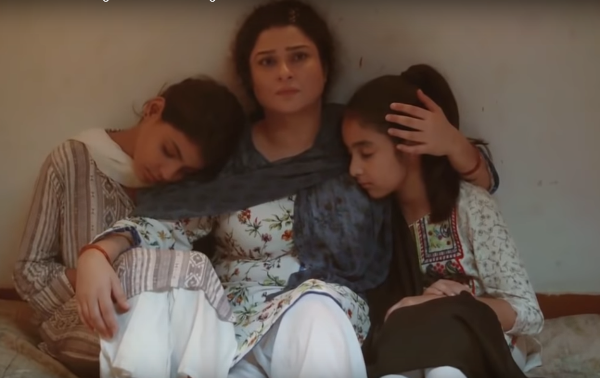 3. Educate children to protect themselves

The drama sends a clear message to its audience about teaching your kids how to deal with strangers and protect themselves. Shehnaz has clearly taught her three daughters not to let any stranger touch their bodies and not to accompany anyone anywhere other than their father or someone from the family.

We need to clearly explain all this to our children, putting aside all the shame, so that they can protect themselves from these monsters who are lurking around with innocent faces. We need to empower our kids with enough confidence so that they can come to us and discuss anything.




4. Psychology of child molesters

Meri Guriya will show us how a person who looks normal from the outside and seems trustworthy, has turned into a child molester over the years. Ten episodes down, we have already been given hints of Dabeer's disturbed past. Safeena found a few dolls in Dabeer's locked cupboard and came to know from her sister that Dabeer loved playing with dolls in his childhood and was beaten by his mother over such a petty thing.

This gives us insight into Dabeer's childhood which adversely impacted his psychology and tries to explain why he does what he does. We are hoping that the director will definitely tell us more about this in upcoming episodes.




5. The loopholes

This brutally heart-wrenching story pinpoints all the loopholes in our system which allow these predators to thrive. The negligence of law-enforcing agencies, the irresponsible attitude of the media, victims' families not taking a stand, the fear of being 'badnaam' (dishonoured) in the society, and above all, how the hypocritical standards of society all contribute towards giving the abuser a leeway to commit such acts.




It is because of these routes of escape that the culprits manage to dodge us and remain undercover while being amongst us. The problem will never be solved unless we develop the courage to dodge these loopholes and nip the evil in the bud once and for all.

Broadcasting this moving story is a huge step and is the right way to educate the masses of this cruel reality. The positive feedback and ratings that the drama is garnering shows that we as a society have matured and are ready to open up to topics that we could not even think about discussing before. It is indeed a great achievement, not just for the makers but also for us viewers. We know that Dabeer will be brought to justice as this is what the drama is all about but we wish the same for the real predators that are still lurking in our society.

All photos: Screenshots