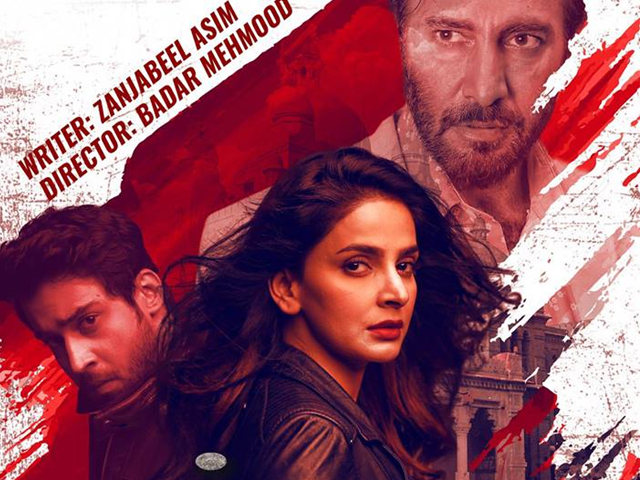 ---
5 reasons why Cheekh is unlike any Pakistani drama so far
In a span of six episodes, Cheekh offers something very out-of-the box that has tightly entangled audiences in its web
---
Bidding adieu to 2018 with some great Pakistani dramas, our local industry has welcomed the new year with even better ones. Thankfully, we are finally over the typical and redundant saas-bahu sagas, and show runners are venturing into arenas that have remained untapped thus far.

The latest attempt to bring something new to the palate of drama lovers is the drama serial Cheekh. Starring the stunning Saba Qamar and heartthrob Bilal Abbas Khan in the lead roles, this new show is something very out-of-the box as we have not seen anything similar coming from our drama-makers in the recent past.


Intelligently scripted by Zanjabeel Asim Shah and brilliantly directed by Badar Mehmood, the story revolves around a mysterious incident that takes place in the house of a well-reputed or 'shareef' and 'khandaani' family, who are willing to go to extreme lengths in order to 'save' their honour.

The story is about three friends, Mannat (Qamar), Haya (Azekah Daniel) and Nayab (Ushna Shah), who share amazing chemistry and are really close. Mannat is married to Haya's brother Shayan (Emmad Irfani) and the two plan to marry Nayab to Haya's younger brother Wajih (Khan), who is also the main antagonist of the play.




Mannat and Haya belong to the upper class while Nayab is from a lower middle class background and has a tough life compared to her friends. She also has a cunning and greedy stepmother who is always plotting on cashing in through Nayab. Meanwhile, Mannat treats Nayab like her own sister and pulls all the stops to keep her happy, and Nayab also treats Mannat like her greatest confidante.




In a span of six or so episodes, this play has spun a web that has managed to tightly entangle the audience. It began on a subtle note and developed all the main characters, but quickly proceeded to lay out the drama as Nayab fell off the roof during Haya's engagement ceremony, which is where the story took a mysterious turn. While Mannat initially believes this was Nayab's suicide attempt as she was depressed, an investigation revealed that someone attempted to rape her and either pushed Nayab off or she jumped to save herself. What really happened is a mystery both the characters and the audience are trying to solve.

The show has undoubtedly become the current obsession of all drama lovers.


Here are five reasons why I believe every Pakistani should be following this intriguing serial eagerly:

1. The suspense and intrigue

Cheekh has an element of mystery that we rarely find in our regular soaps and serials. Six episodes down, we are still wondering what happened to Nayab. The director has intelligently gripped the attention of the audience, leaving us with a right mix of curiosity and suspense. Even after Nayab's statement to the police on her death bed where she clearly hints towards who the culprit is, he still manages to evade being discovered. This is one of the main reasons why people are following every episode, waiting for the mystery to be resolved soon.




2. A power-packed storyline

Cheekh is not a regular love story or a family drama; it brings to the fore a unique storyline. It is a story of a woman who dared to stand against her own family to demand justice for the injustice meted out to her closest friend in her own home. It is the journey of a woman who fights for truth, the obstacles she faces during her struggle for justice, and how she will eventually overcome them all. Given the content we are familiar with, this is indeed a daring storyline.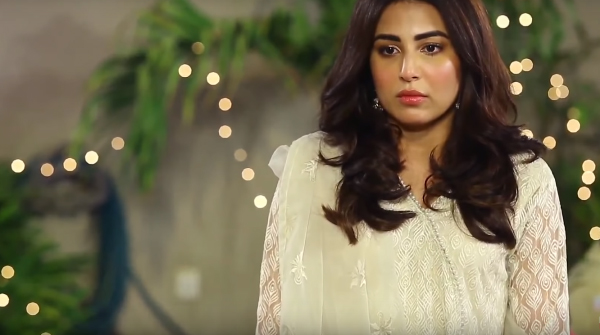 3. Something for the audience to think about

Cheekh will leave the audience with a lot of feelings about a number of social issues, particularly women empowerment. It calls on women to break the locks of silence and speak up against the injustices meted to them or the women around them. At the core of its story, it reminds us to not to bow down to any kind of oppression.

In a recent interview, Qamar also revealed that Cheekh is about the injustices that exist in our society and the ill-practice of suppressing the voices of reason. The makers have promised to give out the message of #NoMoreSilence through this show. Earlier, they released a video featuring some of the best female actors from the industry – the likes of Marina Khan, Sania Saeed, Sarwat Gilani and Sharmeen Obaid Chinoy – encouraging women in our society to speak up for themselves and to not stay mum over the damaging social norms and rampant misogyny.


4. Saba Qamar's comeback

Cheekh marks Qamar's comeback after almost a year-and-a-half away from the small screen. She was last seen in the powerful role of Qandeel Baloch in the brilliant show Baaghi, for which she received multiple awards and critical acclaim.

Qamar is known for choosing substantial characters and powerful scripts, and her being the protagonist in Cheekh is yet another reason the audience is sure this show will not be a waste of our time. Audiences in Pakistan and abroad are in love with Qamar and acknowledge her vast talent, while her performance in Cheekh also clearly stands out from other cast members, especially her dialogue delivery and outstanding facial expressions.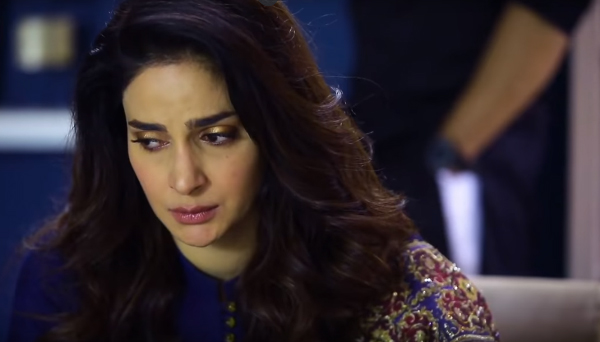 5. Tackling sexual assault 

Our drama industry has lately been focusing on shedding light on taboo topics, particularly child abuse and sexual assault. Cheekh also deals with the shocking attempt of sexual assault on a young girl during her friend's engagement ceremony, but what sets it apart from other dramas on said topic is that it has thus far not shown any indications of romanticising abusive men or presenting them as heroes. This gives some hope that this might be the one show that ends up actually punishing the culprit and holding him accountable, instead of forgiving him or marrying him off to the victim or another girl as 'punishment'. One hopes the makers continue with the sensitivity maintained thus far in tackling this issue.




Apart from this, the soundtrack of the play in Asrar's soulful voice has also played a significant role in attracting the audience. Its lyrics are powerful and deep, and one cannot stop reflecting over them before witnessing the content of the episode. The background score is also on-point and captures the essence of the drama really well.


Cheekh is indeed a great and daring step, and it would not be wrong to say that our industry is maturing with time, reflected in the type of content we get to see on our small screens. Our industry is no longer confined to producing content only for pointless entertainment, but is also trying to fulfil the social responsibility of educating audiences on topics frequently brushed under the carpet or kept behind closed doors.

We are definitely looking forward to upcoming episodes of Cheekh, and also to other powerful and unique dramas along similar lines.

All photos: Screenshots