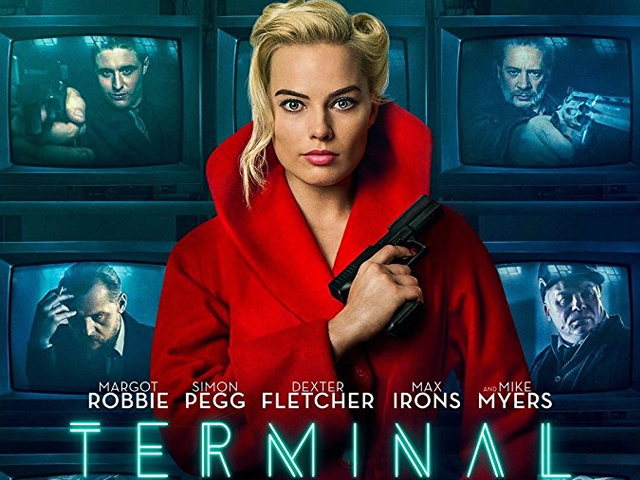 ---
'Terminal' fails to grab our attention, but will Margot Robbie save the day?
With a rookie director, confusing plot-line and unknown cast (barring Robbie and Pegg), it's impossible to get excited
---
Hot on the heels of an Oscar nomination for her incredible performance as Tonya Harding in I, Tonya, actress Margot Robbie is slowly taking Hollywood by storm. Her stock rose considerably due to the immense commercial success of Suicide Squad in 2016 and her performance as Harley Quinn was one of the few things about the movie that was lauded by critics and fans alike.

However, the mark of an actor or actress is often determined by the types of roles they play, compounded by their own penchant to experiment and do something that would otherwise be considered outside their comfort zone. So in that regard, Terminal at least seems like a film that provides Robbie with an off-kilter role that may allow her to let loose. But the two-minute trailer, which barely explains much of anything about the plot, hardly inspires hope.




According to IMDb, the film which is set in a dystopian future tells the intertwining stories of five characters – two hit-men on a sinister mission, a teacher suffering from a fatal illness, an enigmatic janitor and a curious waitress leading a dangerous double life – all of whose stories unravel on the course of one night at the hands of a mysterious criminal mastermind hell-bent on revenge.

The trailer itself features Robbie, who plays Annie, the curious waitress in question. The trailer gives us some insight into what this double life might be related to, with Robbie donning a black wig and threatening a number of men she believes to be evil.




The trailer then introduces us to the two hit-men, Vince and Alfred played by Dexter Fletcher and Max Irons respectively, who are instructed to kill someone by an advanced computer-program known simply as Franklin. This is followed by the introduction of Simon Pegg, who plays the ailing teacher Bill and is seen getting off the train-terminal and humorously mentioning to the janitor that he has some time to kill. In a couple of other scenes, we see Bill conversing with Annie who jokingly asks him to "end it all". A number of other scenes also feature Annie giving Vince and Alfred the run-around when they come to her to obtain information.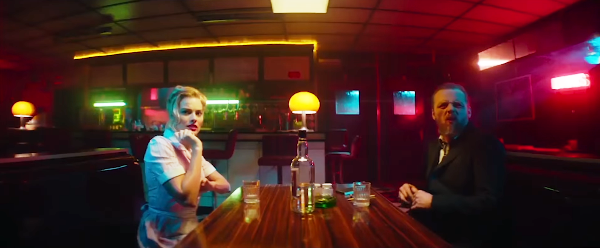 The good thing about the Terminal trailer is that it does a good job of introducing us to the film's eccentric characters and gives us a general idea regarding how their separate lives will intertwine with each other throughout the story. That said, it does shockingly little to grab our attention and even less to tell us exactly what the film is actually about.

The film seems to invoke many dystopian world-building ideas that are very much in the ball park of films like Sin City and Dark City. But with rookie director Vaughn Stein behind the camera, who is making his feature directing debut with this film, a confusing plot-line and a largely unknown cast of actors (barring Robbie and Pegg), it's impossible to get truly excited for this film.




One can hope that the movie is better than the trailer of the film. But if anything, Terminal will likely be worth seeing for Robbie's performance alone.




The movie is currently playing in selective theatres across the US, and will be released nationwide on July 6, 2018.

All photos: Screenshots