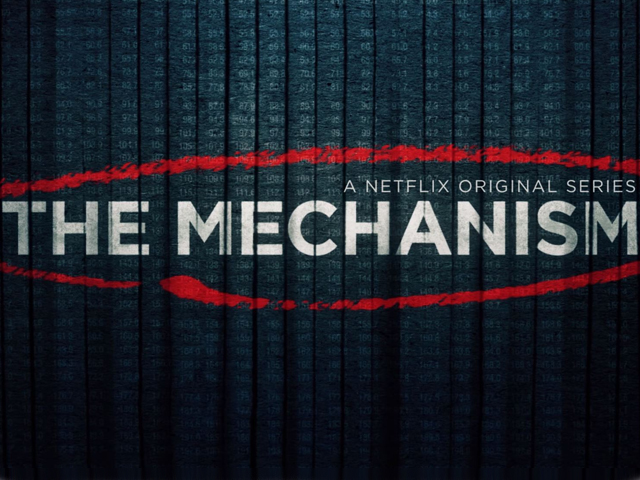 ---
The Mechanism is not Narcos, but it serves as an intriguing and exotic time-filler
You might not want to watch The Mechanism upon hearing its premise, but if you do, you won't regret giving it a shot.
---
Remember the Panama Papers? Well, of course you do. For starters, there was a time when this corruption scandal was all our local media had to offer. Be it night or day, Panama was the go-to content for virtually every news channel in the country. However, despite the 24/7 blanket coverage, can you really say for sure that all of the scandal was making sense in your head? Kudos to you if it was, because to me, all of it sounded like gibberish; too much noise, and too little actual information.

Well, guess what? We are not the only ones with a corruption scandal that had the ability to completely numb minds. Brazil's Operation Car Wash dealt with the embezzlement of billions of dollars from public funds, and its fallout took away former Presidents Luiz Inacio Lula da Silva and Dilma Rousseff, who were both found guilty. Silva was sentenced to 12 years in prison while Rousseff was impeached, and the incumbent President Michel Temer is also under investigation for corruption and obstruction of justice. Long story short, Operation Car Wash is the Brazilian version of Pakistan's Panama Papers scandal, but also 10 times more perplexing and brain-bending.

Now, thanks to The Mechanism, a series currently showing on Netflix, this Brazilian mega corruption scandal is going global.


The eight-episode political drama kicks off with obsessive Federal Police Deputy Marco Ruffo (Selton Mello), along with his partner Verena Cardoni (Caroline Abras), making a breakthrough in a money laundering case targeting a currency dealer, Roberto Ibrahim (Enrigue Diaz). Now, since Roberto is well connected to the Brazilian political elite, he strikes back and completely destroys Marco, leaving Verena to pick up the pieces of this cracked investigation. As payback for her partner, Verena then builds her case with the help of under-resourced agents and sceptical public prosecutors in untangling this countrywide web of corruption.




Just a decade or so back, it was hard to imagine people watching foreign language shows in such huge numbers, so we should really credit Netflix for this change in our viewing habits. With Narcos, the streaming giants started a trend that has now helped bring series like The Mechanism, which is in Portuguese, to the fore. Nonetheless, the similarities between the two shows don't just end at the shared platform, since the creator of The Mechanism, Jose Padilha, is the same person responsible for bringing Narcos to our screens.

While the Colombian crime drama was a rip-roaring success, partly due to Pablo Escobar being a well-known global icon, The Mechanism on the other hand deals with a corruption scandal not many outside of South America are fully aware of. Add in the fact that the subject matter deals with something as complex as financial embezzlement, and that too in a foreign language, and you have got yourself a product not many would be willing or ready to digest.




Also, even though Mello does a commendable job of playing Marco, he is nowhere near as charismatic and compelling as Wagner Moura, who was utterly fantastic as the notorious Colombian drug lord, Pablo.

The Mechanism also has shades of The Wire to it, with detectives constantly listening in on phone conversations, but the Brazilian series fails to make the above mentioned process as riveting as the classic American crime drama.

All in all, keeping the exotic milieu aside, if you feel like experiencing a show about financial embezzlement, you'll be better advised to watch Ozark, where the subject matter does not burden the narrative to go slow on the thrills.




With that said, the cinematography is absolutely gorgeous, and the stark contrast between the haves and the have-nots from various cities in Brazil is captured with a breathtaking effectiveness on camera.

You might not want to watch The Mechanism upon hearing its premise, but if you do, you won't regret giving it a go. And for those who are anxiously awaiting the next instalment of Narcos, this Brazilian counterpart could very well serve as a decent time-filler.

All photos: IMDb
Facebook Conversations
COMMENTS
Comments are moderated and generally will be posted if they are on-topic and not abusive.
For more information, please see our Comments FAQ