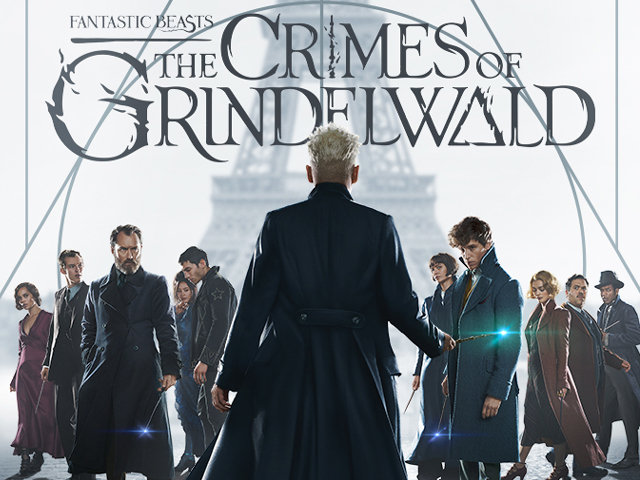 ---
'Not so fantastic': The Crimes of Grindelwald wanted to be so much in such little time
The age old adage 'an excess of everything is bad' has never felt as right cinematically as it does here.
---
I wouldn't call myself a massive Potter-head, but I am definitely fond of the franchise that was weaved around everyone's favourite bespectacled wizard. I have read all of the books and watched every single movie from the Harry Potter franchise, and while I will not place these eight visual instalments amongst the pantheon of cinematic greats, I will definitely label them as a great night out at the theatre, especially since I want to stay on good terms with my daughter Zoya, who is a Potter-fanatic.

So when JK Rowling and Warner Bros Pictures decided to expand the wizarding universe by coming up with a prequel series set 70 years before Harry Potter's exploits, I was somewhat excited; not super psyched, but yes, I was tentatively looking forward to watching this universe expand.

Fantastic Beasts and Where to Find Them (2016) was the first film in the spin-off prequel Fantastic Beasts series, and boy did it turn out to be truly fantastic. I personally found the twitchy, soft-spoken wizard protagonist Newt Scamander to be almost as endearing as Harry. And with him as the hero of the prequel series, the franchise was surely in safe hands, I thought.

Hence, it was natural that I was more excited about the second instalment. Especially when you recall how we had Johnny Depp be shockingly introduced as Gellert Grindelwald, the only infamously powerful dark wizard who can rival Lord Voldemort in notoriety, at the end of the first film.


But did Fantastic Beasts: The Crimes of Grindelwald justify my enthusiasm for its arrival, after I gave it a watch?

The sequel kicks off with Grindelwald making a murderous escape from incarceration while being transferred back to London, only a little while after he was captured in New York at the end of the first part by the Magical Congress of the United States of America (MACUSA). Now our loveable and eccentric Magizoologist, Newt (Eddie Redmayne), who is pining for his American love interest Tina Goldstein (Katherine Waterston), is banned from leaving England due to the events of the first film.




Tina, however, happens to be in Paris hunting Credence Barebone (Ezra Miller), who has apparently survived his supposed death in New York. But it's not just Tina who is looking for Credence; everyone who is anyone in the wizarding world, including wizard law enforcement from around the globe, our favourite headmaster from Hogwarts, Albus Dumbeldore (Jude Law), and his arch nemesis Grindelwald, are searching for this supposedly super magical orphan.




But why is Credence all of a sudden in such demand? Well apparently, he is the long-lost heir to the lineage of a powerful wizard bloodline, and Grindelwald wants to harness his power to kill Dumbledore; the only person standing between him and his nefarious plans of total world domination.

So far so good, as far as the characters within the narrative are concerned, but did I mention the additional roles? There is Tina's psychic sister Queenie and her no-maj (no magic) boyfriend Jacob (Dan Fogler) somewhere in there too. There are also characters such as Newt's elder brother Theseus, his fiancée who once used to love our hero, the alchemist creator of the philosopher's stone, Nicolas Flammel, the actual person behind Voldemort's sidekick snake in Potterverse, Nagini and so on. By the time I am done counting these side characters, I am literally out of breath.




The age old adage 'an excess of everything is bad' has never felt as right cinematically as it does here. Starting with an infinite amount of subplots right down to the never-ending side characters and an endless droning over backstories thrown in the middle for added measure, The Crimes of Grindelwald simply feels like a massively expensive cinematic exercise in tedious exposition.




With family betrayals, baby-killings, illegitimate children and lineage confusion, there is simply too much information that suffers from the lack of any discernible solid plot holding it all together. With this much abundance of unnecessary items, it is ironic how the only thing unfortunately lacking in time is the attention given to the one thing that truly deserved it: Redmayne's Newt.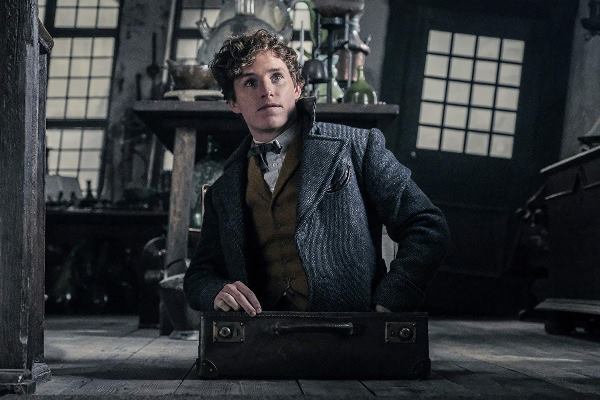 However the one thing that they did manage to incorporate in sufficient quantity, and one which would surely earn the Fantastic Beasts franchise some major brownie points with Potter-heads all around the world, are the references to the original Harry Potter books and movies.

Additionally, the second instalment stays true to the franchise's nomenclature roots by introducing some truly fantastic beasts. If one Niffler was such a huge rage with the audience the first time around, imagine experiencing several of these furry baby thieves. We also have a beautiful water horse in Newt's underground sanctuary, in addition to a large serpent with a cat's face called a Zouwu. There are also Matagots, which are frightening creatures with glow-in-the-dark eyes.




Depp was made to play the character of Grindelwald and has more than a couple of instances, notably the climax, to display his fascinatingly villainous charms. Law is somewhat underused as Dumbledore, but he is sure to appear in a major capacity in the subsequent instalments.




While time is ticking down on the two hours 17 minutes runtime, it becomes disappointingly obvious that the film was nothing more than a set-up for the next chapter. Thus, I could either give it a slight thumbs down based on the fact that it was an individually released feature film, or I could be a little generous and consider it as a somewhat important piece in the grand scheme of things that would be the complete five-part Fantastic Beasts series and sit on the fence for now.

I think I will opt for the latter, especially considering how Zoya is eagerly awaiting my review on her favourite franchise. And giving The Crimes of Grindelwald a free-pass right now is my best bet at preserving the sacred father-daughter bond that I share with her.