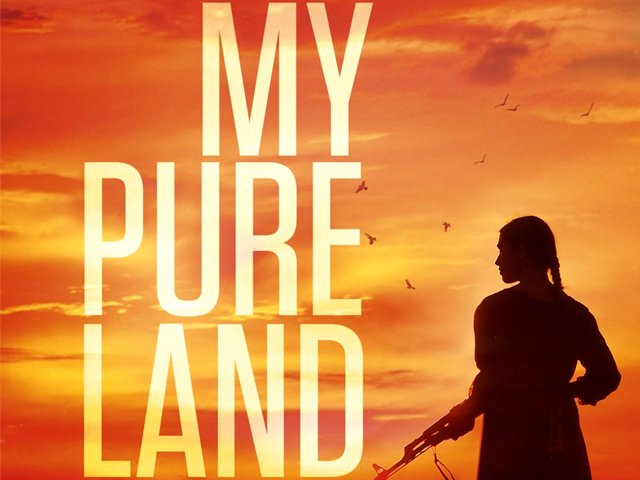 ---
My Pure Land: One of the finest independent films of Pakistan, yet forbidden in its own country
Good script, earnest performances, engaging storytelling and a fluid narrative; all factors missing in Pakistani films
---
In Pakistan, it is uncommon to watch a well-made film that is not only based on true events, but also dedicated to our real life heroes. For instance, films like Gulab Gang, Bandit Queen and Mary Kom have been made in India to relay the sacrifices made and challenges faced by its women. In Pakistan, however, we can hardly recall a film or two on the same.

This is why Sarmad Masud's venture, titled My Pure Land, which showcases the story of Nazo Dharejo, came as such a surprise to me. The film does not feature big names or superstars, but does star thespians such as Suhaae Abro, Syed Tanveer Hussain and Eeman Malik, who do not disappoint with their realistic performances.


My Pure Land revolves around the life of Nazo, a young girl who fights more than 200 men to save her family, her house and her identity. The film also highlights the bond between a father and his daughters, as despite living in a rural area, he doesn't consider his daughters to be less important than his son. It is a true example of women empowerment on reel, highlighted through the narrative as well as through its cinematography.

The film succeeds in engaging the audience with its plot, as well as the talented actors giving life to its storyline. Suhaee Abro plays Nazo, and her talent shines through so effortlessly that you forget she is an actor playing a character onscreen – you genuinely believe she is Nazo. It was imperative for Nazo's character to emote through her eyes and body language rather than just her words, and Abro delivers it all perfectly.




Tanveer Hussain, who plays Nazo's father, is such a brilliant and effortless actor that the audience wants to see more of him when he is not onscreen. Moreover, Masud's direction is so good it makes one wish for more directors like him in the Pakistani film industry. The dialogues are relatable and quite representative of the setting of the film, while Olly Stothert's editing creates a fluid narrative, helping audiences stay engaged throughout.

On a realistic note, My Pure Land is better than most recent Pakistani films, as it banks on a good script, earnest performances, engaging storytelling, crisp editing and a fluid narrative; all factors found lacking in most mainstream Pakistani films.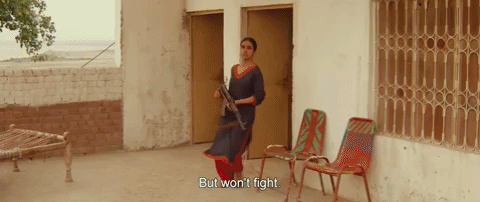 My Pure Land released in the UK in September 2017, but it did not release in Pakistan, which is why I hadn't heard about it until recently. The move to not release it locally felt strange; such films need to be showcased for those in the audience who are hungry for thought-provoking cinema and who will definitely enjoy the work of talented filmmakers like Masud. With this film piquing my interest, I decided to approach the director myself and ask him a few questions.

What made you pick the story of Nazo Dharejo?

I think it picked me, because I simply came across the story online by chance. I was immediately amazed and inspired by her strength and her courage, and I felt it was an incredibly important story which needed to be told and shared.

Filmmakers usually cast stars and celebrities in their films (a Pakistani practice), but in My Pure Land we don't see prominent names. Was this a planned move?

Well, first off, I will say I think our cast did an amazing job. I always knew at the heart of our film was the relationship between a father and a daughter, and we were incredibly fortunate to cast Suhaee Abro and Syed Tanveer Hussain in those roles, because they are the gravity which holds this film together. The fact they aren't currently prominent names in Pakistani cinema is something I will never understand. Their performances in this film have been widely acclaimed in every city and country this film has been screened in, and their performances are transcending language barriers; that's how good they are! I sincerely hope the rest of the Pakistani film industry quickly wakes up and utilises their amazing talents.

Was it a planned move to not cast famous names? I guess it was! It just wasn't that kind of film.

I was very conscious of the fact I wanted to make a film which felt honest and true; that rule applied to locations, costumes and cast. Also, in reality, we didn't have the budget to cast a 'named' actor anyway, so I was very honest from the start and told people this was a low budget film. We held open casting sessions, and were prepared to meet anyone and everyone who was up for it. We went to universities, film studios, street casting, whatever it took.




How do you see the Pakistani film industry? Do you plan to make commercial films, or would you want to stick to making more real-life based films?

I think we are still trying to find our feet and our voice, but the more filmmakers we produce, the more voices we will have telling their stories their way. Technically, we need to educate and train our crews, treat the industry with respect as a viable profession, and learn the craft. There is clearly an appetite amongst audiences in Pakistan to watch home grown films, which certainly bodes well.

As for me, I have another film set in Pakistan which I am currently working on, again based on a true story. However, I don't see why that can't be a 'commercial film'. I'm hoping the film will be engaging, exciting and entertaining.

What kind of feedback have you received from the people who have watched the film?

I have attended a few festivals where the film has been screened, and the feedback has been incredibly positive. There aren't many films from Pakistan which have screened at festivals all over the world and been shortlisted for awards. I think that is testament to the quality of our film.




What, according to you, are the pillars of an engaging and successful film?

Great question, and obviously very difficult to answer; if I knew the answer, I would be at the Oscars every year! I think, for me, what's important is the character and the story – if I find both of them interesting, then I'm engaged. However, I also want to be entertained – this is cinema, the big screen – so let's tell a story which merits the scope of a cinematic canvas.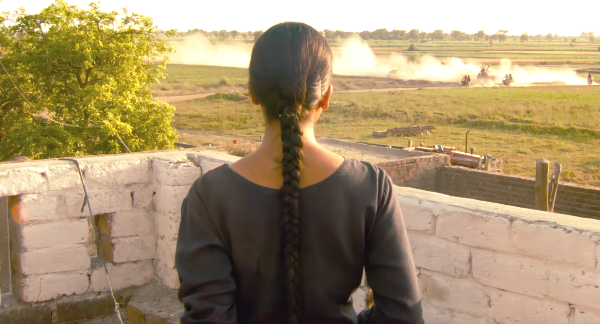 Are you working on any other films, or planning to make another one anytime soon?

I've just finished the first draft of a feel good sports film set in the UK. I also have another film set in Pakistan I'm very excited about; I would really like to find some time to sit down and start writing that too. Plus I have a number of TV projects I am developing in the UK.

As one can gauge from this small conversation with Masud, My Pure Land is a special film. Only when you watch it do you realise the level of effort and sincerity that went in to create a truthful but engaging product. This is, hands down, one of the finest independent films in Pakistan, which is why one can only hope it is given the chance to release in Pakistan, so our own people too can get the opportunity to immerse themselves in this experience.



All photos: Screenshots
Facebook Conversations
COMMENTS (3)
Comments are moderated and generally will be posted if they are on-topic and not abusive.
For more information, please see our Comments FAQ