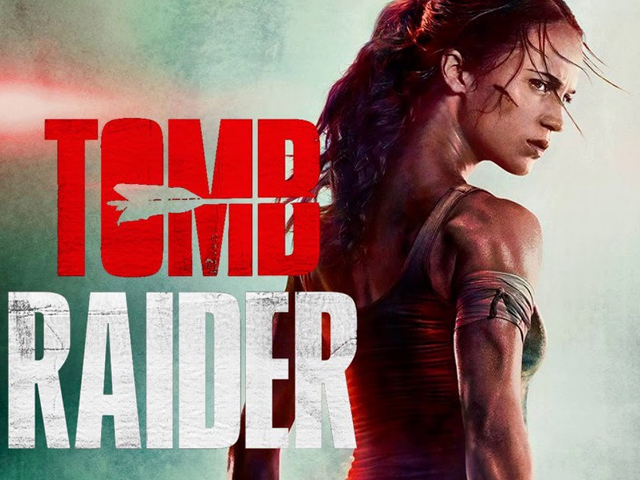 ---
Mechanical and repetitive, 'Tomb Raider' is yet another failed video game adaptation
It's a prisoner to its own construct; the movie feels more like a simulation of a video game rather than an...
---
In recent years, it seems as if the question of what it takes to adapt a good movie from a video game has eluded Hollywood studio executives more than anything else. At first, it seemed as if they weren't even trying. Films like Silent Hill, Doom and Max Payne, all releasing in the mid-2000's, had the low-budget appeal of a direct-to-video movie, and felt more like a means to making a quick buck than faithful video game adaptations.

However, when movies like Prince of Persia, Warcraft and most recently, Assassins Creed started bombing – both critically and commercially – the aforementioned question really started to emerge. After all, these were films with budgets exceeding a hundred million dollars, and had considerable filmmaking and acting pedigree behind them.

The latest movie to try its luck in such testing times is Tomb Raider, based on a highly successful video game franchise. Though the film fails to answer the question of what exactly makes a good video game movie, it does perhaps answer the question of why video game adaptations fail so badly on the big screen.


Unlike the forgettable Angelina Jolie-starrer duology, this version is based on the 2013 update of the videogame, which attempted to offer a more realistic and grounded story as well as reboot the origins of the titular character, Lara Croft. The film draws on that and serves as an origin story for Lara's character, played by the immensely talented Alicia Vikander.

The film begins with Lara being caught between a rock and a hard place in her life. She is the daughter of a wealthy businessman and adventurer, Lord Richard Croft (Dominic West). Nonetheless, she barely scrapes by on odd jobs, as she refuses to sign the papers declaring her missing father to be dead; the only way to guarantee her inherited fortune.




However, one day Lara discovers a clue that hints at where her father might be; that is, if he is still alive. Accompanied by Lu Ren (Daniel Wu) – a ship captain whose father led Lord Richard to his last known whereabouts – she heads for a mysterious Pacific Island off the coast of Japan, where her father was allegedly last seen. Upon arrival, she discovers that the nefarious Mathias Vogel (Walton Goggins) and his mercenaries have been there for years, searching for the tomb of an ancient queen, which once opened, could unleash a power of great destruction. Relying solely on her mind, body, and spirit, she takes it upon herself to prevent this power from falling into the wrong hands, all the while continuing the search for her missing father.




Right off the bat I have to say, Tomb Raider is an imperfect movie. It goes without saying that it is a cut above the recent video game adaptations, but that is faint praise, considering the quality we have come to expect from good films nowadays. The film succeeds primarily when it tries to function as a pure popcorn entertainer. Some of its action sequences are also genuinely exciting and enjoyable, and deserve to be lauded for their creativity, while the story thankfully also dispels with the obligatory and unnecessary sub-plots that usually contribute very little to the story itself.




Vikander aces it as Lara. Her performance definitely lends the character more depth, personality and verve than the video game ever did, and she definitely brings the physicality necessary for the role. It's also easy to see her having a similar effect created by Gal Gadot playing Wonder Woman last year, making her a figure, albeit a fictional one, of female empowerment.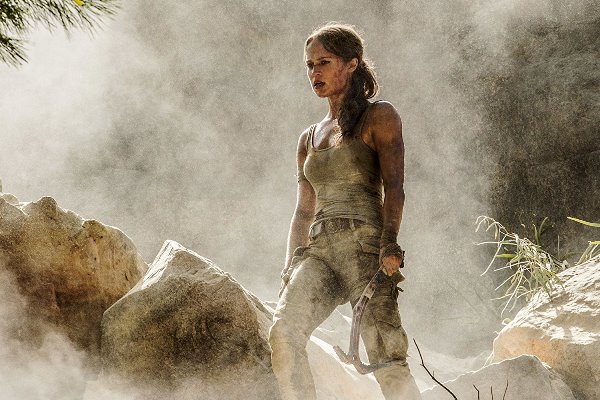 Unfortunately, Tomb Raider is a prisoner to its own construct, and there comes a point – as Lara is ticking off one mission after the other – when the movie starts feeling more like a simulation of a video game rather than an actual movie based on a video game. This feels like a cheat, because the film goes to great lengths initially to make it stand out as its own unique entity. Though the first half of the film does a great job in both, setting up the story and providing good popcorn fun, the second half takes a deep dive into a territory of silliness, as Lara reaches the island and key plot-points are slowly revealed.

Flaws in story-telling and a lack of suspense in the action sequences can arguably be blamed as key reasons why Tomb Raider feels mechanical and repetitive, and ultimately, serves as yet another unsuccessful video game adaptation. It is perhaps also worth considering that maybe these stories aren't meant to be adapted to the big screen, because they are written while keeping in mind a key element movies cannot offer – playability. Video game narratives are driven by the choice of the player, and if you take the choice away, all you have is a simulated version of a video game that only the director gets to play.


All photos: IMDb