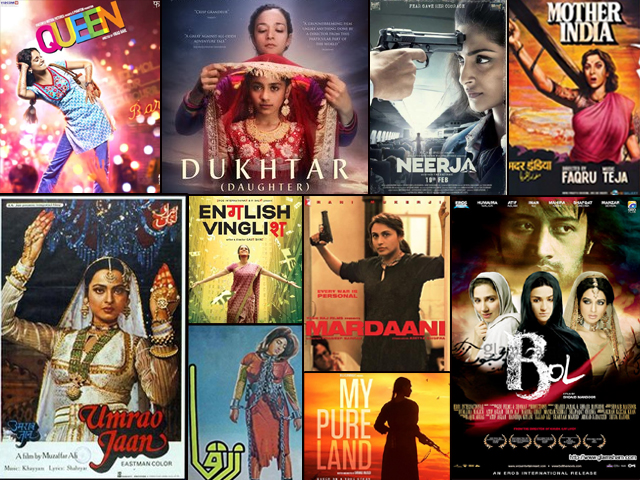 ---
16 movies that prove Lollywood and Bollywood have been empowering women since 1957
There have been many women-centric films where the true strength of the gender is portrayed as the strongest pillar
---
Today we celebrate International Women's Day; a day to appreciate and acknowledge the women around us and discuss female empowerment. As we do this, it is hard to ignore the contribution of the media, which is perhaps the best tool in our means to depict the society around us. However, having empowering female characters is not a new phenomenon in either the Indian or Pakistani film industry. On the contrary, filmmakers in India and Pakistan have consistently tried to come up with subjects and films which celebrate and empower women.

From the inception of the film industry in this region, there have been many women-centric films where the true strength of the gender is portrayed as the strongest pillar of our society. The following are just a few of such films we have seen over the past decades:

1. Mother India (1957)

A classic tale of love, sacrifice and discipline, this film is considered the finest classic in Bollywood, and showcases the hardships a woman goes through in her life as a wife and a mother.

Nargis outdid herself in making the character of Radha feel authentic and relatable; a character that remains a timeless tribute to mothers in South Asia and developing nations.




2. Saheli (1960)

This may be a tale of two friends who fall in love with the same man, but the elements of friendship and love in the film, along with the added dimensions to the female characters, makes it function as a great window to the lives of women. As an added bonus, their impeccable performances in the film led to Shamim Ara and Nayyar Sultana becoming two of the most prominent leading ladies of the 60s, as they continued to bless us with more female greatness.




3. Bandini (1962)

After making classics like Do Bigha Zameen and Devdas, Bimal Roy made Bandini, a film that would inspire many to follow in his vein and tell stories about women. A prisoner serving life imprisonment, Bandini is strong-willed and selfless at the same time, and her distress over her actions makes the audience acknowledge that women do not have to be one-dimensional characters for the audience to like them.




4. Zarqa (1969)

Riaz Shahid's Zarqa, featuring Neelo in the titular role, is a story of a woman during the Palestinian liberation movement against Israel. The film truly acknowledges the role women can play in the political sphere, and even today, Raqs Zanjeer Pehan Kar Bhi is a song that triggers nostalgia for millions across the country.




5. Pakeezah (1972)

Yet another classic that tells the tale of a strong woman who has the ability to go through any situation in life on her own. One of Meena Kumari's most unforgettable characters, the movie depicts women in a strong and positive light not very frequently seen in the film industry.




6. Society Girl (1976)

Sangeeta's debut film as a director, this film was way ahead of its time, and featured the kind of strong women that Pakistani audiences were not ready for. However, the way it was penned and executed, along with the brilliant performances, have made it a cult classic.




7. Khushboo (1979)

Nazar Shabab's take on women in Khushboo was interesting to say the least. He depicted women on two opposite ends of the spectrum – on one hand, there is a damsel shackled to her role in society, while on the other is a woman who breaks the mould and fights for what she wants. The film is beautifully written, with applause-worthy dialogues that remain relatable and applicable to our society today.




8. Umrao Jaan Ada

Mirza Hadi Ruswa's novel Umrao Jaan Ada was so powerful that both Indian and Pakistani filmmakers couldn't resist making a film of the same name. In the Pakistani version of 1972, Raani played the lead role, justifiably portraying the charisma, charm and beauty of Umrao Jaan. In the Indian version of 1981, Rekha mesmerised audiences as the titular character. Both films were very well made, even though both showcased Umrao Jaan's character in completely different yet empowering ways, unlike the 2006 version with Aishwariya Rai, which failed to hold its own.




9. Namkeen (1982)

With actresses like Waheeda Rehman, Sharmila Tagore and Shabana Azmi, Namkeen is an amazing film to watch and learn from. The film highlights four different women in different phases of their life, and remains one of the few films where a woman's perspective is executed with flawlessness.




10. Bol (2011)

Shoaib Mansoor's Bol is a film which not only elevated the standard of movies made in Pakistan, but also talked about women in a different light; one our industry was unused to. It was encouraging to see important questions pertaining to women finally being asked, such as, why are women looked down upon in our society, or why is this society obsessed with sons while daughters are disregarded?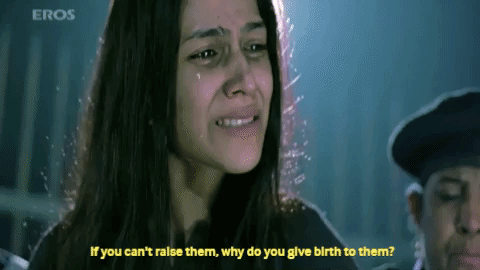 11. English Vinglish (2012)

One of Sridevi's most discussed recent films, English Vinglish, is about a simple woman who loves to cook and fails to speak the desired standard of English in our society. Not only does this film showcase the ability of a woman to surprise society at any age, but is subtle yet powerful in the way that Sridevi's character empowers herself.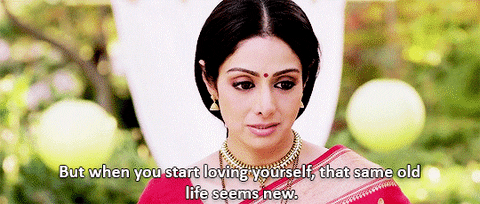 12. Mardaani (2014)

This film depicts one woman's fight against female trafficking and forced prostitution. When the antagonist underestimates Shivani Shivaji Roy (Rani Mukherji) because she is just a "woman", she becomes his ultimate nightmare. Not just the movie itself, but the Mardaani anthem too is pretty empowering for women.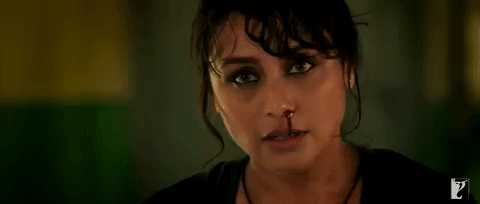 13. Dukhtar (2014)

Talking about the very serious issue of child marriage in Pakistan, Afia Nathaniel's Dukhtar is a very well made film that every Pakistani should watch. The story of a mother and daughter who run away to prevent the girl from being married off to a tribal leader, the most poignant aspect of the film is the mother's desire to protect her daughter from the harshness of the reality of being born female.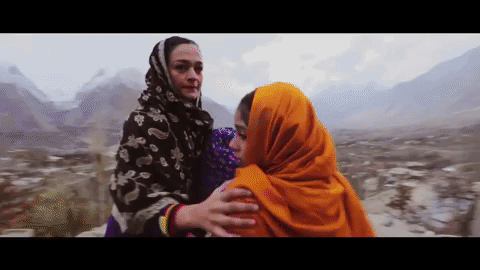 14. Queen (2014)

One of the most empowering films to come out in recent times, Queen is the simple tale of a young woman dumped by her fiancée, who then decides to go on her honeymoon by herself. The journey is quite literally empowering, as Rani (Kangana Ranaut) travels the world and realises that she does not need anybody in her life to depend on but herself. This film is definitely one that all women and men should watch once!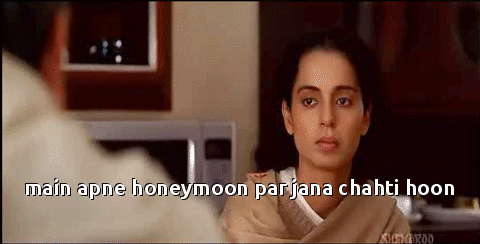 15. Neerja (2016)

A true story based on the life of Neerja Bhanott, a flight attendant on Pan Am flight 73, which was hijacked by terrorists. The fearlessness and courage of this one woman led to the passengers' lives being saved, as she protected the people and performed her duty till her last breath.




16. My Pure Land (2017)

This is one of those films that can be described as the most feminist, most empowering tales to emerge out of the industry in recent times. A tale of women in rural Pakistan uniting against scheming male family members and mercenaries, and holding them off despite limited resources, My Pure Land highlights the potential our industry has to shed light on women's issues and their perspective, as well as successfully making a film that can best be described as a feminist western.