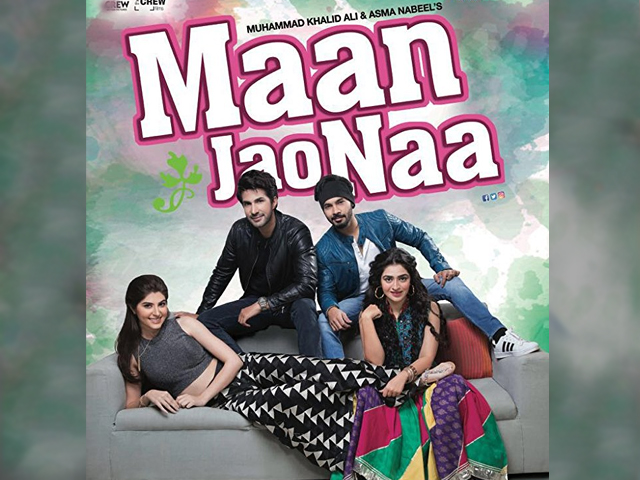 ---
We laughed at the film, not with it, and therein lies Maan Jao Naa's greatest failure as a romantic comedy
Storytelling that doesn't engage, sloppy performances, pathetic dialogues backed by forgettable music, it's a disaster
---
One of the reasons why I am always eager to support and appreciate filmmakers who introduce fresh faces and new talent on the silver screen, is that for any industry, new talent is necessary in order to keep the creative juices flowing. This is also why I couldn't wait for Maan Jao Naa, Aabis Raza's latest venture, as it is a light-hearted Pakistani film where the leads are fairly new to the industry, and for many of them, this would be their debut film.


Maan Jao Naa is presented as a romantic-comedy which claims to cater mostly to the youth and the younger generations. The film features popular musician Adeel Chaudhry and model ElNaaz Norouzi in the leading roles, and includes Ayaz Samo, Hajra Yamin, Ghana Ali, Ali Gul Pir, Naeem Haque and Asif Raza Mir as part of its supporting cast.

The plot of the film revolves around four friends, played by Norouzi, Chaudhry, Samo, and Yamin, respectively. Faris (Chaudhry) is madly in love with his best friend Rania (Norouzi), who is shown to be strongly against the concept of marriage. However, Rania's cousin, played by Haque, visits Pakistan to attend a wedding and falls in love with her at first sight, prompting him to send a marriage proposal to Rania's father – a proposal he ends up accepting.




Desperate to escape and live independently, Rania runs away with Faris on her wedding day. The rest of the film involves running away, falling in love and fighting for it, and more details would perhaps be considered a spoiler for those actually interested in watching this film.




Given the fact that for several actors in the film, Maan Jao Naa was their first tryst with the big screen and their big opportunity to dazzle audiences, however, the entire cast fails to impress. They collectively deliver a below average, less than entertaining performance. Norouzi is a model who is acting for the first time, and unsurprisingly, everyone can tell. She is expressionless, and right from the first scene can be seen struggling with how to pronounce her dialogues. If only the makers of the film had the foresight to incorporate all of this into the character, if only to explain this constant struggle and flat delivery from the leading actress.




Chaudhry is a let-down as well – he may look cute, but that's pretty much it. If Chaudhry wants to pursue an acting career in films, then he really needs to work on his expressions and his dancing. There are a few melodramatic scenes in the film that required a strong performance, which Chaudhry simply fails to deliver. Instead, he falls flat on his face and looks like an amateur, rather than the leading man of a film the audience is paying to watch.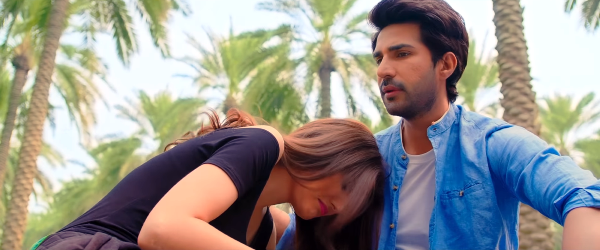 Naeem Haque's character is one-dimensional and badly written, which explains why he fails to make his presence felt as the villain of the film. Although he tries too hard to look and act like a Gujjar, he simply fails to pull it off. Ayaz Samo's talent, on the other hand, is wasted on this film, as he is given the character of a modern day "John Rambo", a failed tribute to Afzal Khan.

Hajra Yamin, too, despite having delivered strong performances on the small screen, feels underutilised and fails to make her mark. Though Ghana Ali manages to look good in a few scenes, thanks to the writer, she too fails to bring out anything compelling in her character that would be of interest to the audience.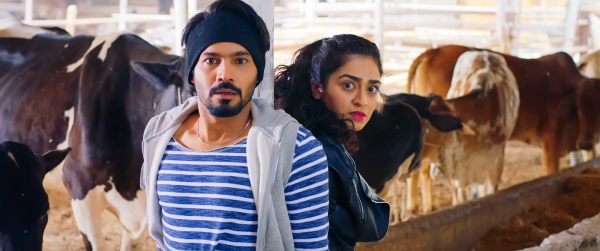 Ali Gul Pir is loud, unfunny, and very plastic as a "saeen". However, Asif Raza Mir tries his best, veteran actor that he is, and quite frankly deserved better than this film.




Perhaps the fault lies with the weak screenplay by Ahsan Raza Firdousi and Asma Nabeel, as they failed to make the film seem interesting and engaging. There are times in Maan Jao Naa when the audience can only wonder why the actors are behaving as they are. The film begins with a song, which is quite obviously a filler, as it has absolutely nothing to do with the plot.

Within the first 15 minutes, you notice that the film is extremely loud, and that everyone onscreen is shouting and yelling for no reason. Add to this some overacting and random sequences, and you realise that the fault lies with how the entire film is conceived, penned and shot – not with the confused audience.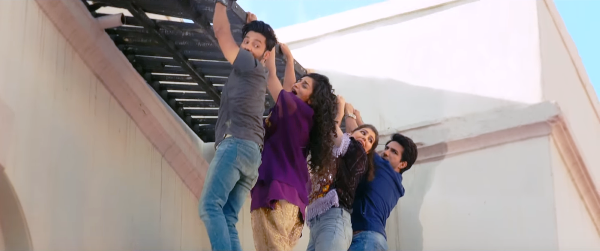 With storytelling that fails to engage, sloppy performances that fail to impress, and pathetic dialogues backed by forgettable music which fails to entertain, Maan Jao Naa is no less than a disaster. Not only will audiences not care if Faris manages to convince Rania of his love, they will most definitely laugh at the film, not with the film, and therein lies Maan Jao Naa's greatest failure as a romantic comedy.


All photos: Screenshots
Facebook Conversations
COMMENTS (2)
Comments are moderated and generally will be posted if they are on-topic and not abusive.
For more information, please see our Comments FAQ