---
5 observations from #PAKvsNZ which prove the men in green need to get their act together
With Sarfraz's captaincy faring better than individual performance, it's been a worrisome display in all 3...
---
The much-awaited series for Pakistani cricket fans kicked off on January 6th, with the first match of the ODI series played at Basin Reserve, Wellington. The hype for the series was as expected since our players had been out of international competitive cricket for over two months.

For the Kiwis, however, it was sort of a sudden jump from their match against West Indies, which was a walk in the park for them. Now, they were up against the team that was on a roll in shorter format of cricket as was seen from Pakistan's victory in the Champions Trophy and their victory against Sri Lanka with the score line of 5-0 in ODIs and 3-0 in T20Is.

However, it was not the start the Green Caps and their fans were looking for, as the performance in the contested matches was below the par, with the Kiwis leading the score board with two wins so far out of the five-match series.  The following are the five talking points observed during the course of the series so far:

1. Bowling attack

Since the Champions Trophy triumph, Pakistan has emerged as a lethal pace bowling strength, as they restricted all the oppositions in the tournament under 250 runs, after the disastrous first game against India at Edgbaston. But in this series, however, they lack express pace bowlers who can consistently bowl at 140kph and above, in contrast to the Kiwi attack which comprises of Trent Boult (bowls 140kph-plus on average) and genuine express bowler Lockie Ferguson (who once clicked 150.3kph in the last game), apart from Tim Southee and Matt Henry who didn't find himself in playing XI.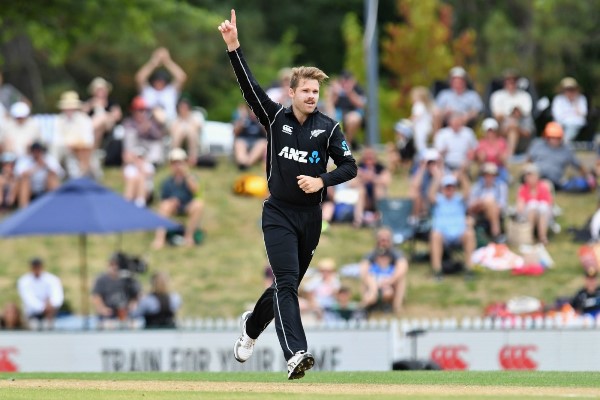 What we have seen so far in the previous two matches is lack of consistency, especially from Rumman Raees, who gave out plenty of runs. Also, in contrast to Mitchell Santner, Pakistan lacks a left arm spinner who can keep things tight in the middle overs (although the squad includes Haris Sohail and Mohammad Nawaz but apparently, no place seems appropriate to fit them in).

There was a set template for Sarfraz Ahmad, to just throw the new ball to Mohammad Amir and Imad Wasim/Junaid Khan (later on Raees due to Junaid's injury) and rest of the work was expected to be done by Hasan Ali, Shadab Khan and Faheem Ashraf. Unfortunately, the Kiwi openers charged the opening bowlers and never them gave any opportunity to settle on the pitch.

Therefore, it's imperative to have at least two pacers who can hit the deck hard. Most importantly, we need to use short balls effectively with pace on these drop-in pitches in order to challenge the Kiwi batting powerhouse.

2. Sarfraz: As skipper and player

After failure of Azhar Ali as a captain in the limited-over format, Pakistan definitely has found a shrewd captain who has excellent game awareness, much needed aggressiveness, and a habit of winning trophies. But here it has been almost certain that the captaincy responsibilities got the better of Sarfraz's individual performance.

In the recent games, we saw him yelling at his fielders for lapses in the field on numerous occasions but he himself dropped an important catch (though difficult, but yet he's supposed to take it at this level) of his counterpart which cost him and the team the game. Later, he failed miserably as a batsman when the stage was set for his style of batting. We have seen him charging down the track against spinners and fast bowlers, sweeping, cutting and accumulating runs at ease and at will, but being trapped by a rookie spinner like Todd Astle twice, suggests that he is not keeping his gloves work, batting and captaincy roles separate.




Moreover, his style of play does not allow him to bat at number six when half of the batting line-up has already played. Therefore, he has to adjust his strategy to either bat at number four or five (he got ODI 100 at Lord's, batting at number five) or to open the innings (we have seen the Auckland heroics and Adelaide courage in CWC 2015). Now it's high time for him to deliver both behind the stumps and with the bat in order to bury down the increasing criticism on him from cricket pundits.




3. Batting order

With the inclusion of Azhar to strengthen the opening slot, Pakistan was hoping to have atleast one end intact and let Fakhar Zaman go after the opposition bowlers. Even though we had the dependable number three Babar Azam, who at the start of the series had a mind-boggling average of 58, along with experienced middle order in the likes of Mohammad Hafeez and veteran Shoaib Malik, the Pakistani batting line-up reminded us that we are miserable outside of the Asian conditions.

Hafeez with his horrible shots, and Shoaib edging the ball to the keeper which was always going away from him, once again exposed their technique, and it seemed that the batsmen were looking more towards surviving at the crease rather than playing for runs. Conditions in New Zealand do not give space for batsmen to settle in as there is always a chance that they might get a cracker of a delivery to be dismissed. Although, credit is due to Fakhar who showed us how to score runs with a fearless approach.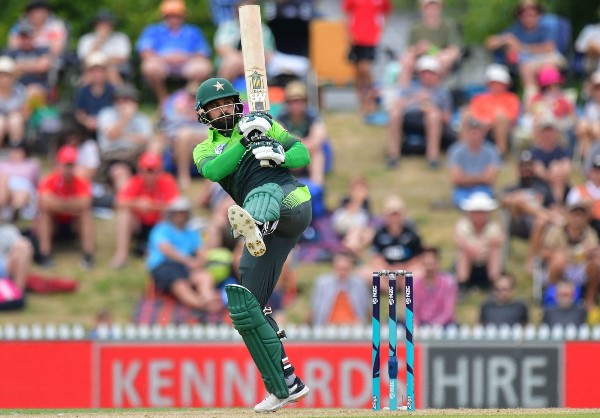 Therefore, if Pakistan wants to keep the series alive, all the top five have to give it their best as grounds are not that big and wickets are not offering seam or lateral movement.

4. The Decision Review System (DRS) dilemma

Pakistan, almost every time, flounders with the decision of when to go for the review and when not to, as during the 2016 tour to New Zealand, the then captain Azhar in one of the ODIs did not even know if the facility of DRS was available or not.

In the first game of this series, Azhar took the review despite the fact that the ball struck on his knee roll and his front foot did not move forward, this was a 50-50 affair in the least, and that blunder cost Babar's key wicket which was clearly going above the stumps (Guptill at back foot point was also amazed with the decision of Pallyaguruge). In the second game, while it was quite obvious that the ball was going over the stumps from the naked eye, but Amir (God knows why) compelled his skipper to take it upstairs, which in return was a wasted review. Therefore, it is now crucial for Pakistan to use DRS wisely and to think selflessly for remainder of the matches in order to keep the series and hopes alive.

5. Late order force

After a very long time, Pakistan has found some serious force in the lower order, which we used to have in the form of Shahid Afridi and Abdul Razzaq. When the rain came, Fakhar was playing at 82 and Faheem on 17 on mere 12 balls striking at 141, and before that Shadab had played a sensible knock of 28 on 32 balls. All this while we still had two remaining wickets of Hasan and Amir, both of whom are handy with the bat. The men in green needed 149 runs in 19.5 overs, and at the given rate, it was not difficult to conceive had rain not spoiled the show.

Later on in the second game, Shadab's cool head and Hasan's aggression saved Pakistan from humiliation, as it initially seemed that Pakistan would be bundled out within 175. It was the most heartening and positive aspect of the match that Pakistan now has "Late Order surge" which was missing and that on any given day has the power to score runs quickly as and when needed. Top order solid foundation coupled with late order fire power can do wonders for Pakistan for the rest of the tour.




So, where rain has been a matter of concern on both occasions, it has still been a worrisome display in all three departments of the game. Pakistan now has to revise their game plan, especially in batting and quick bowling changes in order to turn the tables in their favour and prove to the world that Pakistan can perform away from conducive conditions just like they showed in South Africa back in 2013 (2-1 victory in ODIs).

Fingers crossed for Dunedin!
Facebook Conversations
COMMENTS (4)
Comments are moderated and generally will be posted if they are on-topic and not abusive.
For more information, please see our Comments FAQ