 ---
Rangreza is a tasteless, colourless and soulless failure, guised under a confused farce of a musical
It's a confused take on relationships, with characters so complicated that the writers & director failed to understand
---
Right from the first trailer of Rangreza, its selling point revolved around it being a colourful musical, its romance angle, and for some, even Gohar Rasheed. Except for the song Phool Khil Jayeein, the album did not find much positive reception from audiences, however, the film itself released recently to considerable hype.


Directed by Amir Mohiuddin, Rangreza primarily revolves around three characters. Ali Zain (Bilal Ashraf) is a rock star who falls in love with Reshmi (Urwa Hocane), a girl from a family of qawwals who has been engaged to her cousin, Waseem Wallay (Gohar Rasheed) since childhood. Waseem is an ill-tempered, notorious and egoistic man who is supremely possessive when it comes to Reshmi.




Ali's father arranges an engagement between his son and a prominent politician's daughter, but nonetheless, Ali keeps pursuing Reshmi. Given how influential Ali and his family are, Reshmi understands the limitations and never responds to Ali's moves. However, Waseem gets to know about Ali's interest in Reshmi, and all hell breaks loose. What results is a self-proclaimed musical set in the backdrop of class, politics and family drama.

While watching Rangreza, it felt like the script got lost in translation somewhere; the film simply cannot be categorised under any genre. It cannot be called a musical; it doesn't even have good music! There are a couple of songs that are tolerable enough to listen to once or twice, but that is it.

Rangreza isn't a typical romance film either. The movie is unable to sell a romance blossoming between the two leads, so those who thought Rangreza would be a good romantic film will be highly disappointed, as the film explores neither romance nor love.

Finally, Rangreza isn't a subject-oriented film with a message either. It is, in short, a confused take on relationships, with characters so complicated that even the writers and the director failed to understand them.




In terms of performance as well, the movie is an example of a superlative let-down. The characters are half-baked and shallow, and extremely poorly developed. Despite heavy promotions and media buzz prior to release, within the first couple of days of release, it proved to be a big fat failure. Audiences yawned in the theatres, enjoying their nachos more than the "naach gaana" (dancing and singing), and would have probably preferred staying at home rather than staying to watch Rasheed utter cringe-worthy, corny lines.




Ashraf needs to work on his expressions and his acting at large, or else he'll find it close to impossible to gather audiences to watch his films. He looked timid, and even like a novice, in a few scenes. He tried to "act" too loud and lost the subtleness somewhere, and it's strange that the director either didn't notice or simply failed to offer him any prompts or feedback.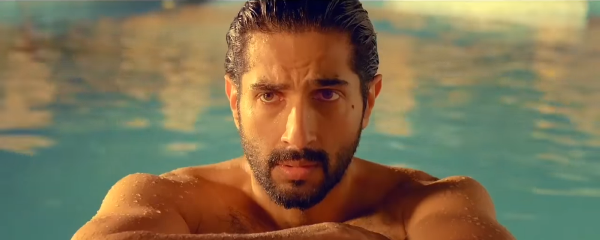 Hocane, too, looked awkward in the entire film, and her costume designs in particular were visually unpleasant. Rasheed, on the other hand, tried his best to re-create Akshay Kumar from his Mr & Mrs Khiladi days, but the attempt falls flat, as he made his character, Waseem Waalay, synonymous to "Torture Waalay". Rasheed's body language and vocal expressions were lacking; watching him in the film makes one wonder if he thought it was going to be broadcasted on radio.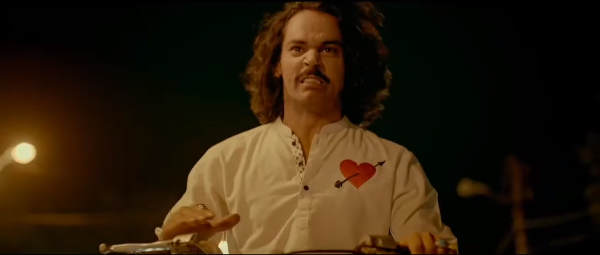 Saleem Mairaj and Tanweer Jamal are perhaps the only two actors who gave their best and stuck to what was required from them. The actor playing Ali's father was awful, and the same goes for Alyzeh Gabol's cameo.

Rangreza is a film that should be avoided by all means, simply because everyone values their hard-earned money and time. If filmmakers want audiences to support Pakistani cinema, then they should come out with quality films with good scripts, better acting, and music that is more than just tolerable.

Rangreza is a tasteless, colourless and soulless, confused farce of a musical, and watching it was a waste of time and resources. 


All photos: Screenshots