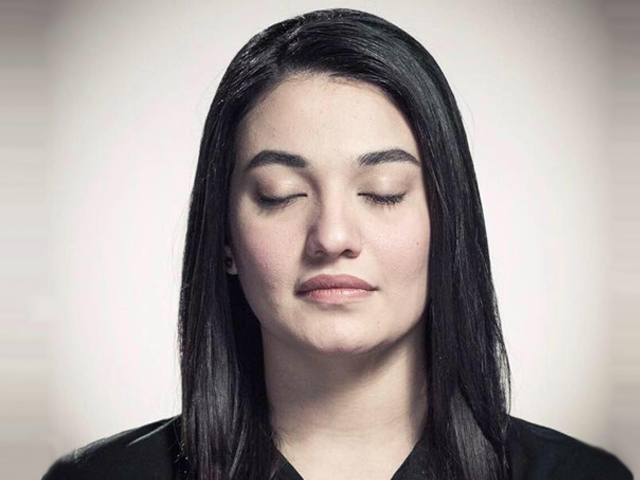 ---
Our reaction to Muniba Mazari vs Khurram Shahzad is proof that in Pakistan, we'll believe any allegation as long as it's against a woman
Had it been merely a case lodged against her, without the money, perhaps my view would be different.
---
It is almost frightening to see how we are left with only a few role models now. Some have died, some were killed, and others have their status hanging in between. Passing away is not always physical – sometimes heroes suffer what can be termed as a metaphorical death. 

In Pakistan, our society is so strictly patriarchal that even having a female boss can be problematic, let alone a female role model. Working women will perhaps corroborate that it can be difficult for their male colleagues to accept a woman as their boss. Gossip about the boss is always stronger when she is a woman, and is also directly targeted to her personal life, in a way that a man's is not.

Attacking a woman's personal life is always the lowest, yet the easiest blow. When you have nothing else to attack her for, assassinate her character, and there you go! The damage is done, irreparably.

This mentality applies to all Pakistanis, and comes out whenever a woman decides to take action instead of staying helpless and silent at home. Strong, independent women are considered a threat in Pakistan, which is why we ridicule them by labelling them as self-centred and opportunistic. Yet, these same attributes, when applied to men, are perceived as "ambitious".

So where do female heroes fit in such a society? Virtually nowhere.

From Fatima Jinnah to Benazir Bhutto, from Malala Yousafzai to Muniba Mazari, is there a single powerful woman whom we haven't maligned? From calling them foreign agents to witches, our creativity in this department is endless. Even when we try to malign a man, to do so we shamelessly discuss the character of the women in his family.

Mazari is one such role model – an activist, a model, a motivational speaker; I have always been an ardent admirer of her valour and spirit. Her smile, which lights up her face, makes me feel ashamed when I think of the times I have been upset over petty issues.


In a motivational talk which went viral, Mazari disclosed that she was forced into a marriage at the tender age of 18. After only a few years, she was in a car accident that proved to be life-changing, as it left her paralysed and in a wheelchair. She didn't lose hope, but she did lose her marriage. Yet, instead of letting her experiences bring her down, she adopted a child and was soon off on her wheelchair to rule the world. Dare I say that she actually did?

After the video's popularity, however, her former husband, Khurram Shahzad, sued her for defamation. He claimed that he did all he could to comfort his former wife after the accident, but that her venture into singing and modelling was one that was not in line with the values of his family. He also accused her of "seeking attention and sympathy", calling her cruel and selfish, and claimed that his family was depressed as a result of her insulting video.


Thank you Imaan! I've not even received the notice as yet. This will be dealt in the court soon IA. I've been dealing with this for last 3 years without putting it up on media. This time he's put a price tag of 10million in the name of his ghairat! But I'll fight back! :)

— Muniba Mazari (@muniba_mazari) December 6, 2017


Soon, Mazari was trolled across the country, since this seems to have become our national sport since the inception of social media. People immediately jumped on the bandwagon and defended the husband and her former in-laws, and started vouching for their integrity, family values and kindness. I wonder where this whole brigade was resting for all the years Mazari was speaking about her ordeal?

https://twitter.com/Wehshi_/status/938794321263910912

https://twitter.com/Omeralvisays/status/939162163490500609

To add another twist to this tale, there emerged an old video of Mazari – one of her initial interviews for state television, where she can be seen praising her then-husband. The situation complicated further after that, until she clarified her position on social media.


Some one sent me this video of Muniba Mazari on Facebook, so disappointing. pic.twitter.com/BGn9IMNr7e

— Asfandyar Bhittani (@BhittaniKhannnn) December 8, 2017
God bless you all! pic.twitter.com/ScHpLl5LhF

— Muniba Mazari (@muniba_mazari) December 7, 2017


Divorce is no longer a rarity – gone are the days when people had heard of divorces only in distant families and that too, once in a lifetime. Today, almost every family has experienced this, yet amicable divorces are still unusual in our part of the world. Breakups usually call for the blame-game to issue from both sides, with the man being accused of being insensitive, and the woman being blamed for not compromising or being "opportunistic". It isn't uncommon to see their dirty linen being washed in public either.

No one aspires to get divorced – it is always difficult, always painful. However, only a couple knows what happens behind doors, only they know what was truly going on. From where I stand, I do have my qualms about a man suing his former wife, who is wheelchair bound, for Rs10 million, which is a lot of money. Had it been merely a case lodged against her, without the money, perhaps my view would be different.


It was never about him him it was the fear of divorce that I overcame! That was the aim! did I ever mention his name? Have you found his picture anywhere? We can't fight these taboos if we don't discuss them! It's ok to be divorced and it doesn't make you a bad man/woman!

— Muniba Mazari (@muniba_mazari) December 6, 2017


Nonetheless, it is amazing that an allegation made against a woman is always believed. When men are accused, we give them the benefit of the doubt, we ask for their side of the story. Then why do we not afford women the same right? And why is it that every woman in Pakistan who is in the public eye, eventually becomes a victim of some conspiracy theory or another? Remember the Mahira Khan and her dress controversy?


How about you ask me about 'my side' of the court story too?

— Muniba Mazari (@muniba_mazari) December 4, 2017
has anyone ever noticed that the minute a woman starts to build her own identity, kisi konay khadray se koi husbaynd nikal ata hai keecher uchalnay. shaista wahidi, qandeel baloch, muniba mazari.

— آزاد فلسطین🇵🇸 (@fay_alif) December 8, 2017
There is an alaramingly consistent trend of public/social media shaming of successful and ambitious women in Pak always on some pretext or the other. Shame.

— Selina Rashid Khan (@selinarashid) December 8, 2017


Fatima Jinnah was accused of being a 'foreign agent'. Benazir Bhutto kept fighting allegations her entire life – be it her personal or public life, her opponents left no stone unturned to malign her reputation, only stopping after her tragic demise. Malala, a winner of the prestigious Nobel Peace Prize, is believed to have somehow shot herself in the head. It is almost as if questioning the character of our women is part of our culture now.


I don't know how my story will end but nowhere in my text you'll ever read 'I gave up'!

— Muniba Mazari (@muniba_mazari) December 4, 2017


Looking at this incident with Mazari and her former husband, and seeing the response of the public, has left me extremely disillusioned and disappointed. One hopes that one day, Pakistan will reach a stage where it can finally acknowledge and appreciate the strength and bravery of its women, instead of undermining them at every possible stage.