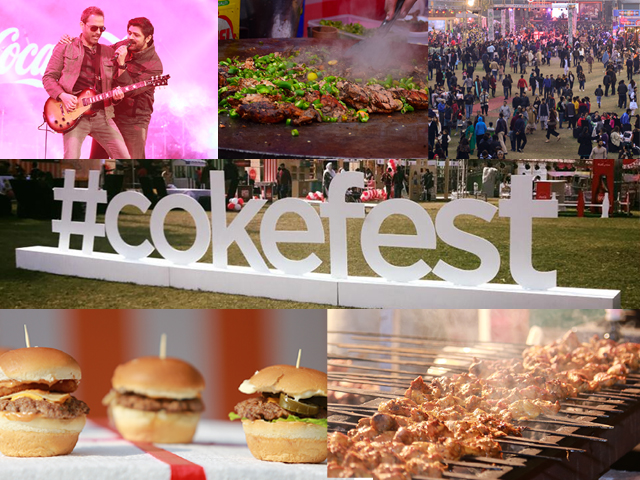 ---
With its Basant-like aura, the #CokeFest transported me to the old Lahore of the 90s
With over 90 eateries &performances by Strings, Ali Sethi,the crowd was dancing to the beats of the nation's heartbeat
---
Despite living outside of Pakistan for almost three years now, I am still a hard-core desi at heart. The 'desiness' gets stronger if you are not just from Pakistan, but also from Lahore, and happen to be married to another Lahori, who is homesick more often than not.

The Lahori inside my husband is so headstrong that a daig (large pot) at Data Sahib's shrine is the key to all our woes and worries. Despite studying in the UK and spending most of his professional life outside Lahore, he still compares the falooda he eats anywhere with the one he used to have in Anarkali.

Food at our place is an extremely serious business – more than even life perhaps. Most of my friends mock me for being extremely finicky when it comes to food, from the karahi cut authentic Pakistani mutton, to my aaloo gosht that simply has to be cooked in mutton stock, over low heat, and in a clay pot. Quite an ordeal, no? But yes, that is just how we Lahoris roll.

My husband has strong nostalgia when it comes to Basant (spring) as well. His eyes twinkle every time he narrates tales of the all-nighters pulled at his place for Basant night. According to him, it was equivalent to Eid or chaand raat.

He is not alone – every Lahori who has lived through that era feels the same. Basant was a beautiful festival of colours, a festival that pulled the entire world to Lahore like a strong magnet, and yet it is no more. While basant lives on in the hearts of Lahoris, the ban affected both, a booming industry as well as the image of one of Pakistan's most cultural cities.

Another factor people naturally associate with Lahore and its people is their love for food. From authentic desi cuisine that now forms the mark of identification for this historic city, to the newly opened continental cuisines that are flooded with people, including the waiting list, Lahore has an insane appetite for food of all sorts.

In case anyone needed proof of the close connection between Lahoris and food, it was evident yet again at a recent festival organised by Pakistan's famous food group, Foodies R Us, in partnership with Coca-Cola. The city was almost choked with people yearning for entertainment – such was the flux of visitors that even the capacity of a club like Royal Palm could not contain the massive crowd. Talk about a successful event!












With over 90 eateries providing quality food in reasonable prices – nothing was above Rs400 – #CokeFest has hit Lahore like a storm this time. The crowd was dancing and singing to the beats of the nation's heartbeat, with performances by musicians like Strings, Ali Sethi, Nabeel Shaukat, Overload, Asim Azhar, Khumariyan, amongst many other big names.




It felt like, for a moment, Lahore forgot the worries and woes this city has been facing for quite some time, along with its countrymen. Is this too much to ask for in a country where sobs are heard more often than laughter? Not to ignore the economic activity that festivals like these are capable of generating – a much needed boom for the already vulnerable economy of the country!

It was also great to see that despite being a large festival, it did not just include commercial eateries. Many home-based businesses, mostly run by women, also emerged as independent entities. Asad Sheikh, the man behind Foodies R Us and the spokesperson for #CokeFest, clarifies that,

"Food is the only common denominator between every culture and the only thing that brings people together."


This was the main reason for including diverse cuisines and set a price ceiling of Rs400; to try and not restrict entertainment to the upper classes.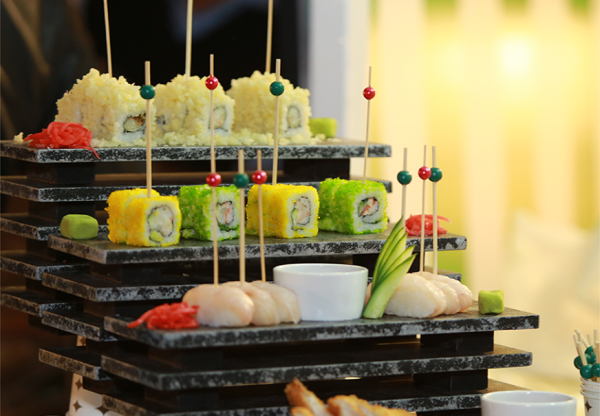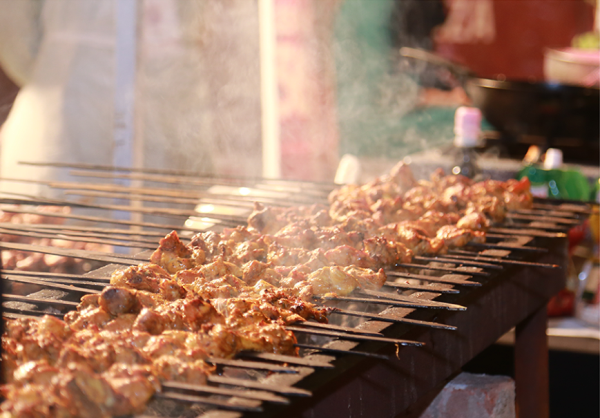 Coke Studio has received an overwhelming response from Lahore over the past two years, with the second year being even bigger and better. From children's games to non-stop entertainment for adults, who wouldn't enjoy a gala like this?

The response and feedback of the people was almost as fun as the festival itself. From people jokingly complaining of suffering from a food coma, to raving about the performances by artist like Ali Sethi, it's safe to say that most of the people who attended the festival had a great night. Arslan S Rasheed even commented,

"Jinnay #CokeFest nahi wekhya, onnay Lahore nai wekhya!"

(He who hasn't been to #CokeFest, has not experienced Lahore!)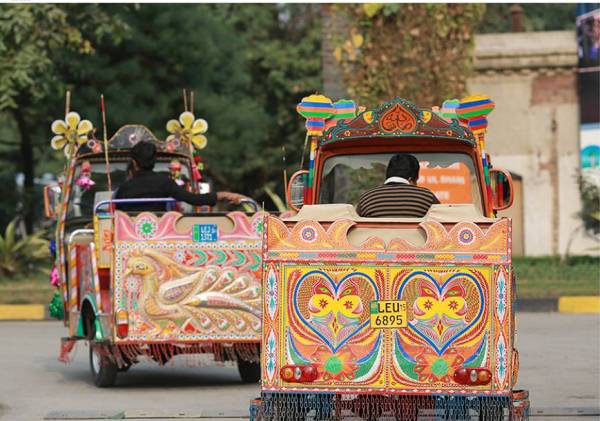 With all the frenzy that this festival has brought to Lahore, it seems like #CokeFest has the potential of being the new Basant.

Can we not bring the good happy days back? From cricket to music and food, can we not have the Lahore of old back? Is it too much to ask for?

I don't think so. We certainly deserve more events like #CokeFest, so that we can be known for what we actually are on the face of world. Pakistan is more than an unsafe country riddled with terrorism, and if it can't see that, then the world is missing out.