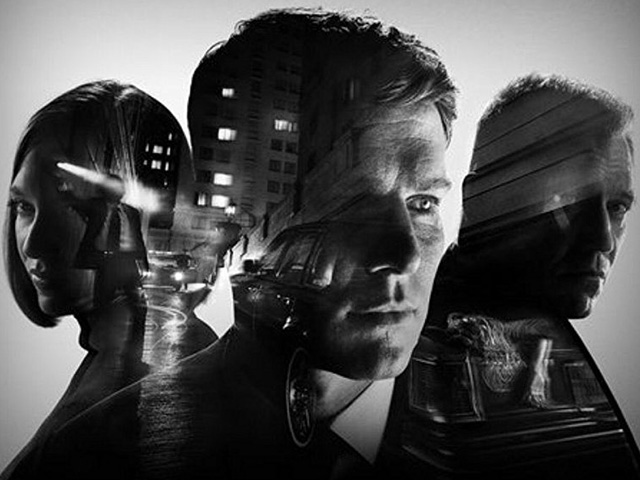 ---
A case of 'whydunit', Mindhunter enters the dangerous minds of notorious serial killers, leaving our inquisitive minds piqued
What makes the story so different, not to mention compelling, is the fact that the mystery is more about the motives.
---
There is only one thing I enjoy watching more than serial killers and that is viewing these serial killers in a period milieu. Call me eccentric, but no other work of fiction fascinates me like the ones dealing with this particular genre. So when these homicidal maniacs were placed in the 1970s setting by a director who knows this cinematic category like a serial murderer knows his victims, for me it was Eid, Christmas and Diwali all rolled into one.

Having already helped Netflix become a respected player in original programming with House Of Cards, acclaimed filmmaker David Fincher returns to the network with a new serial killer drama, Mindhunter.


Based on the 1995 memoir Mindhunter, by John Douglas and Mark Olshaker, the show kicks off in the late 70s where a young, curious Agent Holden Ford (Jonathan Groff), who has a particular interest in criminal psychology, joins FBI Behavioural Sciences Unit. There, he is drafted by senior agent Bill Tench (Holt McCallany) to travel across the US modernising police departments on the FBI's latest investigative techniques.




On one of these trips, the two agents are contacted for help by a local officer working a particularly gruesome case. But after realising that the bureau is unable to offer any valuable insight, both Ford and Tench decide to do something about it. As a consequence, the duo starts interviewing some of the most notorious imprisoned serial killers of the time in order to piece together a familiar pattern that these particular types of unsolved murders entail.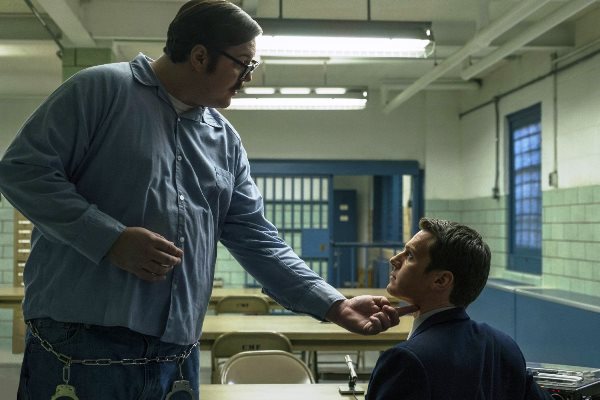 Later, they are joined by a psychology professor, Wendy Carr (Anna Torv), and together the trio create a brand new field of criminal science – the study and profiling of serial killers. This new approach to solving crime was such a novel concept back in the day that they were instead called sequence killers.


"How do we get ahead of crazy if we don't know how crazy thinks?" Agent Tench is seen asking his somewhat sceptical boss at a point during the show.

The idea is to pick the minds of these specific types of murderers in order to look out for similar behaviour thus preventing future violent killings.

But all this crazy business comes at a cost. Over the course of events, fuelled by the obsession to figure out what actually makes these serial killers tick, the conduct of our protagonist begins to mirror that of his psychopathic subjects.




Mindhunter is trying to tell us a serial killer story, a tale that that has been told thousands of times before. But what makes the story of the formation of the FBI criminal profiling unit so different, not to mention compelling, is the fact that the mystery is less about the murders and more about the motives. Something that is sure to pique interest of anyone with an intellectually inquisitive mind. Majority of the crime shows currently running on television are 'whodunits'. Mindhunter, on the other hand, is a 'whydunit', if I may say so.

But don't be fooled by the absence of action. Where the show lacks in mystery, it more than covers up with its dark sense of humour, outstanding aesthetics and the perversely captivating conversations between analysts and murderers, à la Clarice Starling's exchanges with Dr Hannibal Lecter in The Silence of the Lambs. For the record, Thomas Harris famously explored this particular genre in his Hannibal Lecter novels only after getting inspired by the work of Special Agent John Douglas (author of the original book), Ford's real-life counterpart.

Mindhunter primarily works because of the writing, and what elevates it beyond the ordinary is the attention provided to production design details in recreating the 70s era.

We also get to watch a pretty fascinating character arc involving the lead character with Groff playing Ford, the pick of the bunch in terms of acting.




Returning to television for the first time since his hugely popular House of Cards, Fincher has directed the first two and the last two episodes of the show.

What gangster and science fiction movies are to Martin Scorsese and Steven Spielberg respectively, serial killer flicks are to Fincher. With massive cult classic like Seven and Zodiac already under his belt, the director has yet again managed to nail the serial killer genre with Mindhunter. While he only directs four episodes, Fincher's mark on the whole project is clearly felt with the typical slow dread pacing and his signature muted colour palette present throughout the season.

Netflix already has renewed the series for a second season, and I for one am eagerly awaiting my next fix.

All photos: IMDb
Facebook Conversations
COMMENTS (1)
Comments are moderated and generally will be posted if they are on-topic and not abusive.
For more information, please see our Comments FAQ